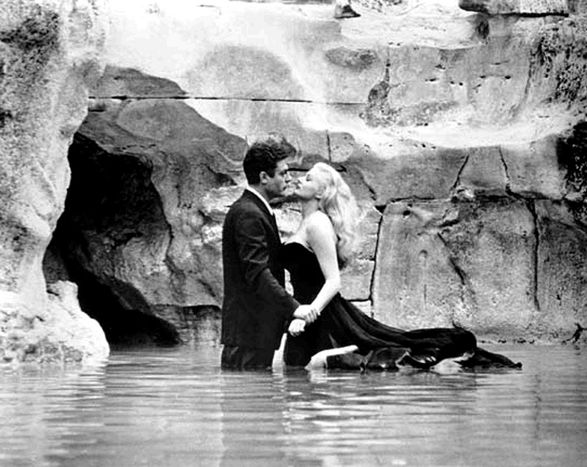 Swedish women, the ideal woman?
Published on
Tall, dashing, blond hair and a blue-eyed stare. The list of clichés regarding Swedish women is long. Courted by men, envied by other women; how do the women in question live with these stereotypes? Part II in a special edition marking the six-month Swedish presidency of the EU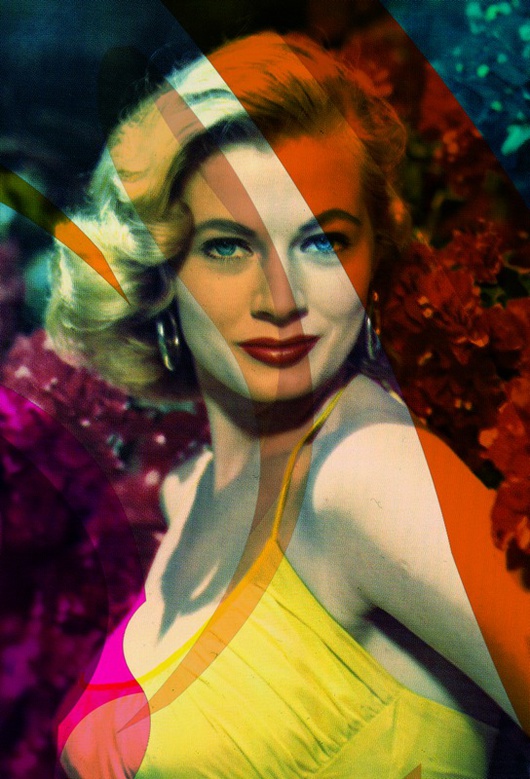 The myth regarding Swedish women had its genesis at the beginning of the sixties; Federico Fellini introduced the luscious Anita Ekberg to the world in the film La Dolce Vita (1960). The image of the Swedish actress luxuriating in the Trevi fountain remains etched in people's memories.
Across Europe, a string of films depicting statuesque Swedish women followed afterwards. In Spain, Tres suecas para tres rodriguez saw its release a few weeks after the death of dictator Francisco Franco in 1975, which set the tone. Three young female Swedes in bikinis on holiday make an exhibition of themselves on the beaches of Torremolinos in Malaga, and openly pull three young 'Rodriguezes' ('quedarse de rodriguez' is a saying referring to those men left behind when their other halves are away - ed). In a very pious catholic country, the film caused a stir amongst more than a few worshippers. The myth of the Swedish temptress was born.
'I was the centre of attention'
Of course, female Swedes can be tall, blond and enterprising. But, as you go off for a walk in the streets of Stockholm or Malmo, it's likely that you'll think the shorter brunettes are quite shy! Axeline, 20, is a native of Gothenburg; she's currently living in Paris for a year on the erasmus student exchange programme. No sooner she arrived in Paris, she quickly paid the price for the clichés the French can have when they encounter Swedish women. 'When I arrived at my flat share I was the centre of attention for the guys. They were thinking of seeing a wild, party girl and I think I left them a little disappointed. It's just the French, Italians and Spanish who try to pull us that don't understand, that all we want do to is have fun on holiday or be on erasmus, and by no means seduce them all in every country at all costs.'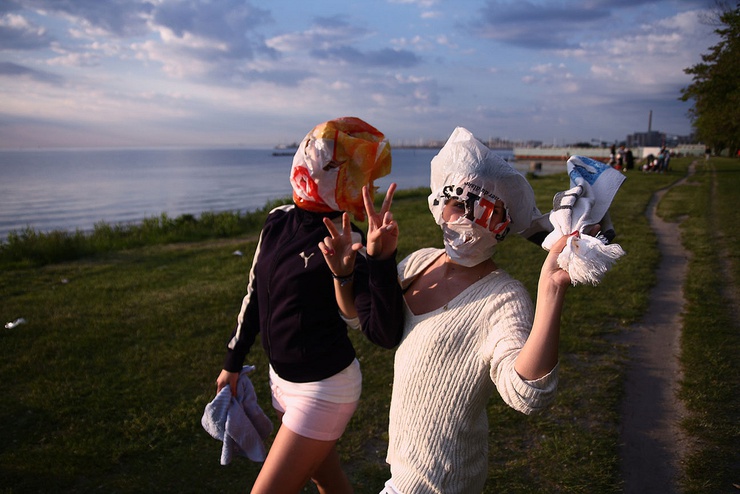 In Sweden, gentlemen prefer brunettes
If the subject is enough to make you laugh, in Sweden these stereotypes are approached much more seriously. Here, the image of the wild blonde is attributed to television both culturally and in advertising. 'The image of blondeness and slenderness are physical characteristics that are paraded endlessly on TV and in magazines. However, the majority of women in the world are not blonde and tend to dye their hair. Perhaps it's this naturalness that's envied by women abroad,' explains Tiina Rosenberg, a gender studies professor at the Lund university in southern Sweden. These Swedish women are envied by others who try desperately to look like them, and desired by men who look upon their beauty as natural; just like that?
'In Europe a 'blonde' is often considered to be a bimbo'
Tina doesn't the miss opportunity to bring up another paradox. 'In those countries with a lot of blondes, i.e. in Europe, a 'blonde' is often considered to be a bimbo. In Sweden, for example, we immediately think a brunette is more intelligent. We have our own ideas.' It's these clichés, which are more or less degrading, that irritate the Swedes, says Axeline. 'I'm not joking when I say that I get hit on as soon as I mention my nationality,' she adds. 'Sometimes it annoys me. Often, I get the impression that all I have to say is 'Swedish' for all those guys who think it's in the bag!' Cliches are very hard to change, as the French Canadian writer Andre Ber amongst others once noted: 'The more prejudiced the idiot, the harder it is to root the prejudice out of them…'
Read more from the local cafebabel.com hub in Stockholmhere
Translated from Les Suédoises, votre idéal féminin ?