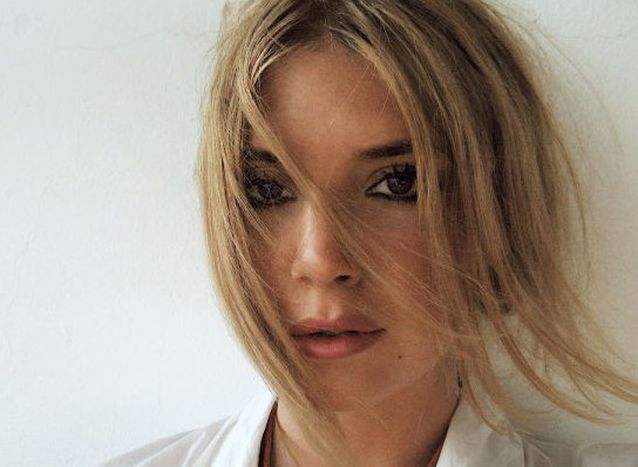 Sweden's Lykke Li: heartbreak leads to electro pop
Published on
Lykke means 'happy' in Norwegian. Li's debut album has led to a European tour, and she's hyped as one of 2008's biggest new stars. But chart positions don't make the 22-year-old singer happy
Right until the very last minute it wasn't clear if Lykke Li Timotej Zachrisson would have enough time to have a coffee with me. For the past eighteen months, she's been living life in the fast lane, changing continents, countries and languages weekly. Sometimes she wakes up without knowing where she is. 'I live everywhere and nowhere. Breakfast is the only routine I have,' says Lykke Li somewhat dispiritedly. She leans backwards and lets her corduroy hat fall across her face. She wrote the lyrics for her debut album after the end of a relationship, and since then her life hasn't been the same.
Everyone was suddenly interested, wanted to work with her and offer her a contract. But Lykke Li is her own boss, ambitious since childhood. 'In school I always had the best marks, even though I often found the classes sterile. I hate losing, and so I always tried hard,' she says, someone who'd rather teach herself everything. Singing lessons? Yes, she says, she had them for a few weeks, but didn't get much more than Do-Re-Mi out of it. To prove her point she quickly sings a scale, upon which the cafe owner Henri is so captivated he turns the background music off. Sadly there is no encore, but as Lykke Li explains, 'I learnt more music from the Joe Strummer documentary (the singer and guitarist of the Clash), than in the whole of my time at school.' 
Swedish hippies in Portugal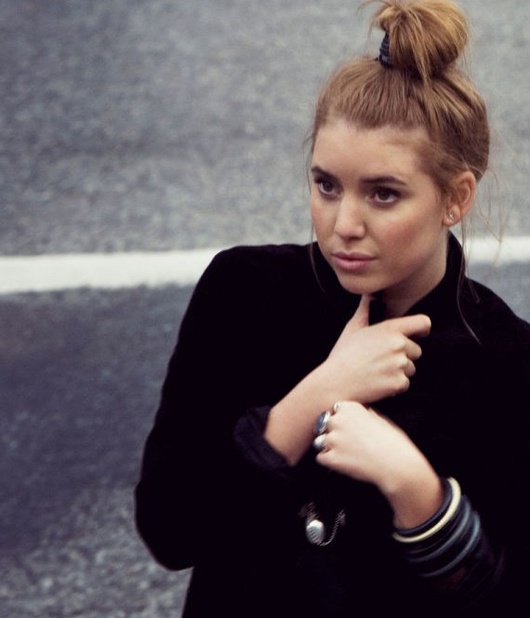 Some of it she's sure to have learnt from her hippy parents, who both like singing and dancing. Her father Johan Zachrisson composes soundtracks and plays in a Swedish world music band, and her mother Karsti Stiege is a photographer. When Lykke Li was six, they decided to pack their bags and to exchange Scandinavia for the Portuguese mountains. The photos from that time are witness to an idyllic childhood: Lykke, along with her ten-year-old sister and her three-year-old brother, are running naked through sunny vineyards. Other photos show long family holidays to Morocco, Nepal and India. 'I was born with a restless soul,' claims Lykke, and nonchalantly counts up the languages she can understand: Swedish, Portuguese, English, Spanish, and, of course, Norwegian and Danish. She only ever wanted to sing in English, though, as she wants her lyrics to speak to everyone. 
More than anything it is her frosty sensual voice that gets under your skin. In Little Bit, the first single on the album, she mixes LoFi electrobeats to create a weightless, musical declaration of love. The second release I'm good, I'm gone is poppy, and combines a harpsichord with flutes, stamping feet and a megaphone. During the recording in New York even more exotic instruments were added, like the thermin which has been so popular with Tom Waits, or a kazoo, which sounds like playing a comb. 'The things were lying around in the studio, and we just thought we'd try them out, and see what we could do,' the diminutive Swede explains, who always appears wearing high heels. 
Small woman, big labels
Lykke Li's sugar sweet brand of electropop is no accident. For a long time she tried different things, changed bands and job every six months. 'Selling clothes, reception girl, barmaid... I've tried everything!' For a short time she danced on Swedish TV, but being an extra wasn't enough for the indefatigable Lykke Li. She sought out contacts in the Swedish music scene, and in Björn Yttling (member of the Swedish indie-pop band Peter Bjorn and John) and manager Filip Wilén she found two people who could give her career the break it needed without having to limit herself creatively. Losing control of my work? Never! Lykke's eyes light up when she talks about the music label she set up, LL Records: 'I want to keep the rights to my songs, anything else would be a violation!' When it was decided which of the tracks from the debut album would be released as singles, she signed with Warner Music, who now manage the international business. 'Without a big label a worldwide tour would be unthinkable. But the rights will return to me eventually.'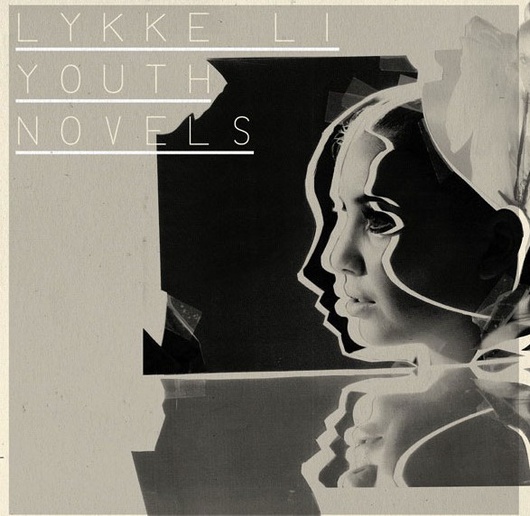 Next to Lykke lies a copy of Metro, the free paper which started in Sweden. 'You know, this is my favourite paper because it costs nothing.' The Paris edition dedicated half a page to her concert, but in Sweden they would surely have doubled that, as Youth Novels reached No. 3 in the charts in February. Lykke Li doesn't care about numbers or chart places, though. She has no interest in stardom. 'I don't want to be at the mercy of public pressure and sacrifice my private life.' She's succeeded so far. Sometimes she feels like she has no control and doubts whether she'll still be in music in five years time. 'Definitely something artistic,' she says, and adds, 'Someday I'd like to have a balanced life, to feel myself at home somewhere. I want to have security, and still be creative, to make something new everyday.' Exactly where that will be, Lykke can't say. She definitely wants to live in Paris and Berlin, but South America is also on the cards. For now she's enjoying every free day she gets on the tour. She goes for a walk, sits on a bench and looks for happiness ... like in The Catcher in the Rye, Paulo Coelho, or On The Road.
Catch Lykke Li on her European tour
UK/ Ireland dates: 5  October - Birmingham, 6  October - Bristol, 8 October - Liverpool, 9 October - Edinburgh, 10 October - York, 24 November - Button Factory, Dublin, 25 November - Arches, Glasgow, 27 November - Academy 3, Manchester, 28 November - Koko, London
Rest of Europe: 29 November - Gloria, Cologne, 1 December - Maria, Berlin, 2 December - Ubel and Gefaehrlich, Hamburg, 4 December - Lisbon, 5 December - Doornrosjie, Nijmegen, 6 December - Amsterdam, 9 December - La Trabendo, Paris, 10 December - Oslo, 11 December - Copenhagen, 12 December - Stockholm
First published 3 October 1008
Translated from Lykke Li: Zuckersüßer Elektropop gegen Beziehungskrise