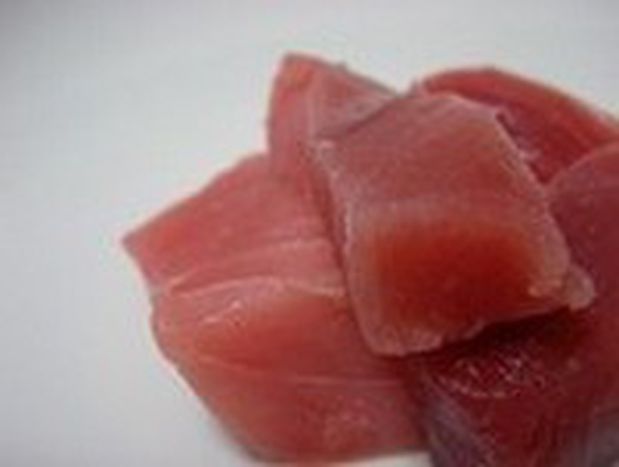 Sushi fashion hits tuna stocks hard
Published on
Translation by:
clea caulcutt
As the sushi fashion hits Europe, blue-fin tuna is increasingly in danger of extinction. Greenpeace France calls for more quotas
August 21, the Rainbow Warrior II campaigned against the disappearance of blue-fin tuna in the Mediterranean. When they approached Marseille local fisherman prevented them from berthing in the southern port. They asserted that their fishing was strictly regulated and the over-fishing of tuna was due to the illegal activities of Asian or Turkish crews.
Greenpeace therefore decided to investigate the fishing off the coasts of Turkey. Their conclusions are clear: fishermen do not respect the quotas imposed by the International Commission for the Conservation of Atlantic Tunas (ICCAT). Crews are allowed to fish 6 000 tons of tuna and yet 9 000 tons of tuna was caught in 2006.
The unauthorised over-fishing in Turkey, which is completely illegal, is representative of the overall fishing activities in the Mediterranean. Nearly 50,000 tons of blue-fin tuna were caught this year despite the fact that the ICCAT established quotas at 32,000 tons. Furthermore scientists believe that no more than 28,000 tons of tuna should be fished in order to protect the environment.
Today, the stocks of tuna are seriously depleted, experts warn. The blue-fin tuna is in danger of extinction due to over-fishing. Last June, following the publication of a Greenpeace report, crews admitted that quotas were not respected and that fisheries were out of control.
Protection versus profit
How can one save the blue-fish tuna from extinction? How can one fight the unscrupulous companies which have been over-fishing for the last decade? The reaction of the French ministry for Agriculture and Fishing is surprising. The ministry unconditionally supports the fishermen. They state that given the demand for blue-fin tuna, especially for sushi and sashimi dishes (80% of present tuna stocks), fishing should not be further limited. In the US alone, demand reaches 24,000 tons, one year's worth of fishing in the Mediterranean.
Greenpeace will not let the blue-fin tuna go extinct – a disaster that will herald the extinction of many other species. In association with the World Wide Fund for nature (WWF), Greenpeace demands an immediate ban on fishing to allow stocks to recover. The ICCAT should also be given effective means to prevent over-fishing and illegal fishing.
A crucial date for tuna fishing is coming up. During the next ICCAT meeting in Dubrovnik, Croatia, the quotas for the next 4 years will be established. Europe, and especially France, Italy and Spain, representing half the tuna quotas, must assert themselves in favour of tuna protection. Meanwhile Greenpeace continues to campaign to protect 40% of oceans, to open 23 marine reserves in the Mediterranean and shelter the world precious biodiversity.
Translated from Pêche au thon : Greepeace voit rouge