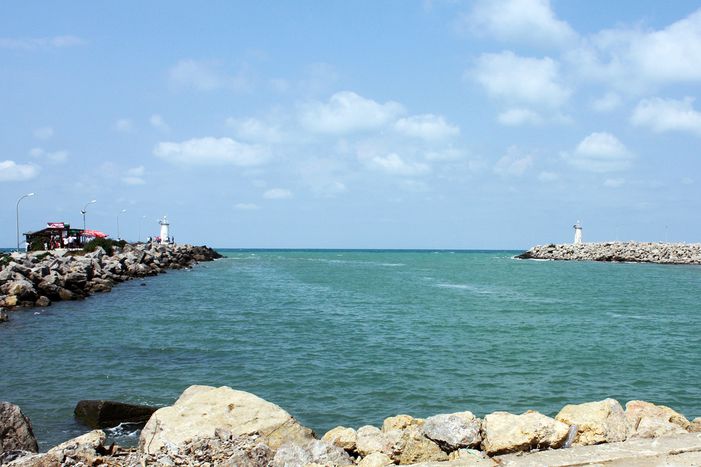 Summer in Istanbul
Published on
If you are one of the millions of Europeans planing to spend your summer in Istanbul, please copy this article and keep it in your bag. Because it may worth to have a look while you are in İstanbul. stanbul is one of the hottest European cultural cities. So you need to find some beaches to get cool while enjoying your holiday in Istanbul.
As a local Babelian my personal tip for you is to discover Ağva. It is a small and amazing seaside town close to Istanbul. Hence, if you are looking for sea, sun, nice beaches with golden sand and delicious local foods. Ağva should be your first choice in Istanbul. I was in Ağva yesterday; just to discover its beauties for you, so I would like to assume you that this is an article written on the ground.
From Istanbul, it takes close to 2 hours by bus. You can go there by renting a car also. You need to go Uskudar district to find buses departing for Ağva. The price for the Bus is 20 lira (10 Euros). If you can not find the Ağva-Şile bus station in Uskudar don't worry. Just ask someone who can speak English and feel the distinguished Turkish hospitailty.
Anyway let's imagine you are at the bus! The trip to Ağva starts, after 2 hours your bus will stop at Şile. This is a very beatiful seaside town, too. If you are not dying to swim in Ağva as soon as possible, let's get out of the bus, have break, eat something in Şile's amazing restorants. By the way you can find lot's of beaches in Şile also. But please keep in mind that Şile is a bit dangerous place to swim. After getting on the bus for Ağva it will take just 30-40 minutes to reach there. Ağva is a very green and hot area.
To be honest, I don't think local peaole of Ağva are so famous with their great hospitality. Since it is a touristic town and about 80 % of the population are tourists, just like you. You can easily find an hotel or hostel room in Ağva but if you can book rook in advance on internet also. The prices for the room are around 30-40 Euros for a day in July. But try your chance, don't be shy and ask for a cheaper price. In Turkey asking for discount is fair, it is a reality of Turkish tradition of trade.
Enjoy the sun and the sea guys….