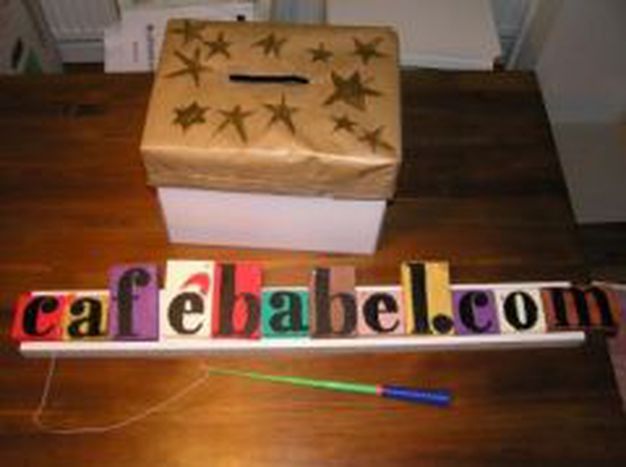 Styrofoam – never enough
Published on
by Judit Révész It's a wonderful invention, cheap, light and easy to cut to size – but sounds horrible when being carved. We are busy preparing for the Sziget Fesztivál. Gathered in a flat a group of four drew, cut and painted, thinking of the Islanders, who will be eager to grab the little green fishing rod.
It really makes fun to choose the proper colour for a "b" while taking a sip of fresh lemonade, but it is only now I realise how much letters "cafebabel.com" consists of. My thumb nails were green and gold even the next day, but it was worth it. I think, not only our Brunch Talks and our Debate will attract many people but also the pretty little colourful "letter fishes" swimming in the glaring yellow kids' pool. We also started to design our Tower of Babel. It is like a bastion, two meters high and made of styrofoam slabs. There will be a large "cafebabel.com" inscription on one side (a perfect advertising pillar), the introduction of the Magazine on another and our programme on the third. The fourth side remains empty – but surely not for a long time – to let people leave their message – or rouged kiss – there.
Beside these the fruit of the day's work is a brown and white box with twelve golden stars on its top, which will be used to collect ideas for European Citizens' Initiatives.