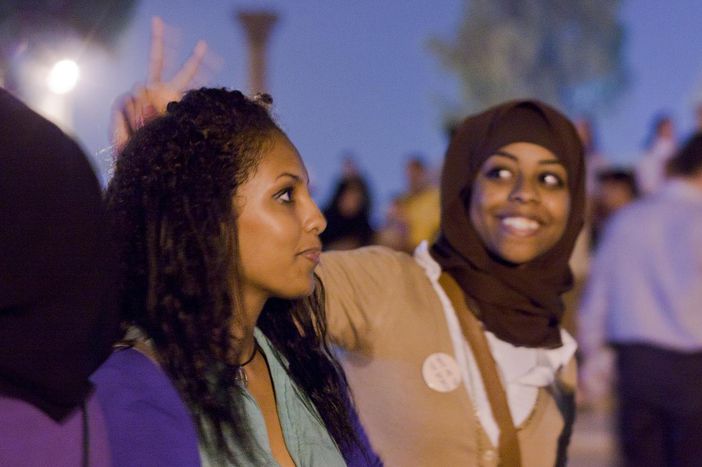 Studying in Cairo: why young Egyptians vote islamist
Published on
In Egypt, islamists have emerged as a dominant political force thanks in part to young muslim voters. Religion is their way of distinguishing themselves from the west, observes one German student who studied in Cairo
2011 saw young people demonstrated in their thousands against the despots who had ruled over them for so long and emerged victorious. In January Tunisia's president of twenty three years Ben Ali fled, while a month later EgyptianHosni Mubarak chose to resign after ruling for thirty years. The Arab world and the west seemed to be agreed on one thing: democracy would be the main objective. Yet as the people of Tunisia and Egypt headed to the ballot boxes in the autumn for the first time, it was not the liberal parties that they chose. In both countries, the islamist parties received the greatest support from voters.
How did it come to this? Why would young Arabs who fought for their freedom want to seemingly undercut their own victory? Why would they vote for political parties that encouraged polygamy and wanted to prevent tourists from wearing bikinis at the beach?
Perhaps a brief story can help clarify this apparent discord. I spent many months studying in Cairo just one year prior to the revolution. My four German course-mates and I were the first ever exchange students taken by Cairo university. This is not to say that foreigners are not attracted to Cairo to study. It's just that many choose to attend private universities such as Misr international university (MIU) or the American university, which are typically also attended by the Egyptian elite. The students at Cairo university are those that cannot afford to pay high fees for their education.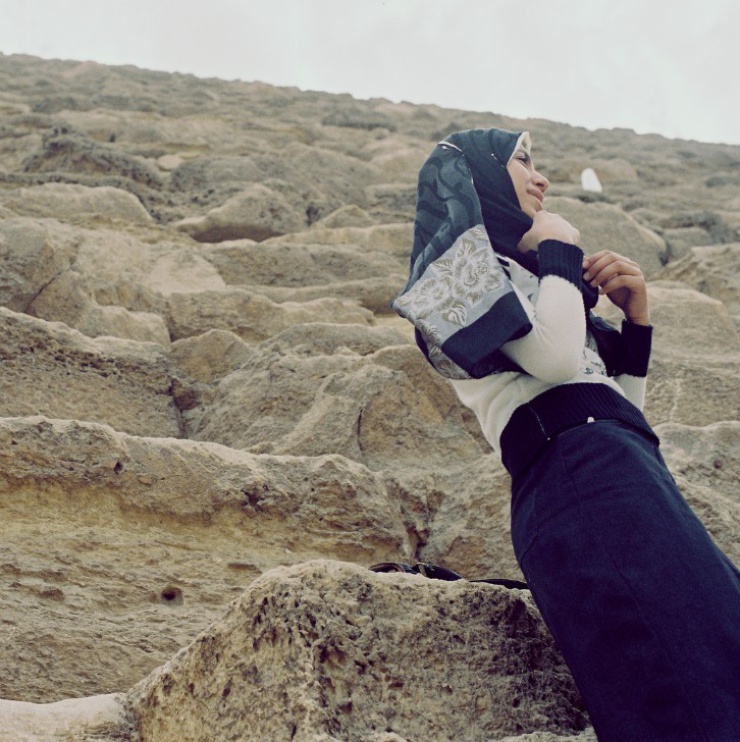 I took courses in business at a special institute which cost me several hundred euros per semester. Because the seminars were aimed at the Egyptian middle class, they were typically quite small. The students all spoke fluent English and greeted us Germans with outright curiosity. One day, a group of young women proposed we take a boat tour of the Nile together. Our course-mates Nesma, Heba, Yara and Lobna were all between the ages of seventeen and nineteen who dreamed of one day becoming marketing executives or bank clerks. They had planned our excursion down to the last detail: as we approached the river shore, we could see that the boat had been prepared long in advance. The girls had also brought a portion of koushari, a typical Egyptian dish consisting of rice and lentils, for each of us along with some sticky sweets for dessert. We laughed and giggled on deck as music droned softly from a nearby radio.
'Inappropriate scenes'
When dusk inevitably brought the call of the muezzin, the women suddenly fell silent. 'We must listen,' explained Lubna. The four girls sat devoutly on their wooden bench and observed the prayer. Later we discussed politics. 'The west has a completely mistaken image of islam,' said one girl. 'We are not all terrorists.' The topic of Israel was especially important to them. 'They just came and took away the Palestinian's land,' said Heba. We stood by in reverent silence.
In the eyes of our fellow students, we had more freedom than was good for us.
Nonetheless, we were grateful for their efforts and decided we had to return the favour. We invited the girls to our place to have dinner, watch a movie and just spend the night talking. However, they never came. Their first excuse was that we lived to far away and next, they announced that their parents didn't want them going out. One of them let it slip that a movie might contain certain 'inappropriate scenes'.We soon realized that our boat trip together was little more than an 'Egyptian promotional'. They wanted to show us their world but remained wary of becoming part of ours. In truth, it was hard for us to imagine hosting these four young women in our apartment. With disregard for local conventions, we would often sunbathe in the garden or have beer delivered to our apartment in nondescript plastic bags by a company called 'Drinkie's'. Admittedly, the girls knew nothing of this but they did see us walking around with bare arms in the spring sun and smoking self-rolled cigarettes. They certainly noticed how far away from our families we were. In the eyes of our fellow students, these were reasons enough to assume that we had more freedom than could possibly be good for us.
Political views: democratic; religion: muslim
Whenever men would turn in our direction on campus, the four girls would look at us with a mixture of jealousy and distaste. We were emblematic of the west: a temptation, yes, but an immoral one. For these four young women, belief served as a foothold. It was a weapon with which they could beat back the spreading absence of morality in this world. Moreover, it was also their guarantee that, regardless of their future jobs or any trips they might be planning to take, they would never become as lost as we were.
After the revolution, the world was open to them. However it was not freedom that they needed as much as orientation. Only those political parties which had religion at their core could guarantee that islam would not be lost on the path toward democracy.
After our semester abroad, I never heard from any of the girls again. However, I did once sneak a glance at the facebook page of one of our Egyptian course-mates. Under the heading 'Political Views' she had written: 'Democratic. As of 25 January 2011 :)'. Above that stood: 'Religion: muslim'.
Image: main (cc) Héctor de Pereda/ Flickr; text (cc) *Zephyrance - don't wake me up/ Flickr
Translated from Studieren in Kairo: Clash of Civilisations