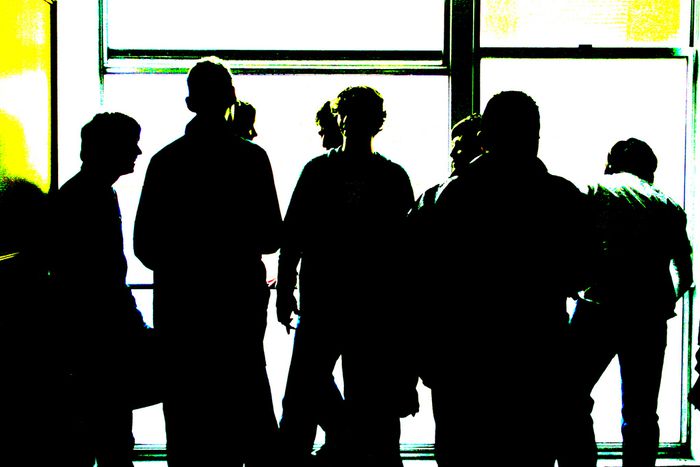 Studies without borders: from war-torn Chechnya to France
Published on
In its five year history, 'Etudes Sans Frontières' has enabled 190 students to go to university even if their country is involved in an armed conflict. Is it an answer to guaranteed peace in the future? President Aurélia Chaudagne says yes. Interview
Too often young people in western countries don't realise how lucky they are to have the opportunity to study. In a lot of war-torn countries it is not possible to study or follow a career path. Since 2003, the NGO Etudes Sans Frontières ('Studies without borders') has been trying to give this opportunity to young people in war zones or countries in political crisis like Rwanda and Chechnya. 500 young European students are active members of this network which operates in Spain, Italy, Germany and France.
What do you do to help these young people who find it difficult to study in their country?
Depending on the situation in the country (such as when we can get into the area following conflict), our financial means and human resources, we offer grants or we host some students in France and in other European countries. We pay for the beneficiary's entire stay and assist them on the administrative and educational front as well as socially and culturally.
What must people do if they want to apply?
We work in areas where we have contacts (currently Chechnya and Rwanda, the Democratic Republic of Congo and the Western Sahara). Local correspondents distribute information when we are looking for candidates. The candidates must fill out a comprehensive application form and meet up with the local correspondents who will shortlist them. We then make the final selection based on the application forms and comments from the correspondents. The essential criteria are motivation and the future plans of the candidate.
How do you finance the projects?
We rely on donations from individuals, state and private grants as well as special campaigns, such as the greetings cards we are currently selling. Our budget is still very limited and our projects depend on it. For example a grant for a year in Rwanda is about 1000 euros (£848), but hosting a Chechen student in Paris for a year costs 10, 000 (£8, 481) to 12, 000 (£10, 177) euros, which are large sums.
What do volunteers do in your organisation?
The organisation currently depends solely on donations and two volunteer civil servants. The volunteers can help with special campaigns from time to time or they can lend a helping hand regularly, managing specific projects throughout the year. Alternatively, they can be on weekly duty. They can give support lessons to students who come to France or organise cultural excursions for them, work on exhibition stands or a sale to raise money for the organisation.
The organisation currently depends solely on donations and two volunteer civil servants
They can also organise an awareness campaign, conference or exhibition in the areas the organisation works. They may also put together financial reports, work on improving communication or even suggest a new project and explore the feasibility of it. All abilities and suggestions are welcome! Of course volunteers who can devote several hours a week throughout the year are very much appreciated!
Translated from Faire des études pour avoir la paix !