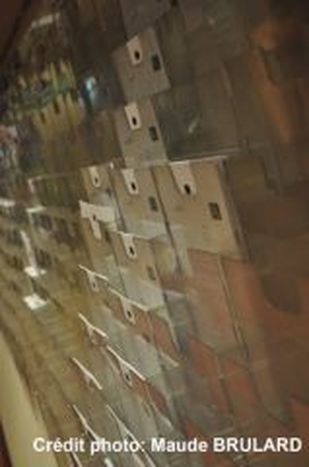 Struck off
Published on
By Maude Brulard As much can be said about what's not on the agenda at the European Council summit. We take a look at what didn't make the grade.
An agenda is prepared, and negotiated a long time before the actual time when the European Council takes place. But, often, subjects more or less expected invite themselves to the table, and other are evicted.
Some are even absent all othe time, evicted by other, newer and more urgent subjects.
An agenda constantly evolves, we hear. But those of the European Council evolve real quickly. Today on the official program, as Les Echos remind us, the reform of the Lisbon treaty, asked by Germany. But already on the table are the Euro-bonds, and other financial mechanisms.
Other subjects were, according to the observers, put to the agenda for a more or less a brief time. More or less expectedly, the environment and the Cancun summit are now off the list. The Occidental Sahara, also, had been cited as a possible discussion topic, but was also withdrawn from the official agenda, replaced by Montenegro and their demand for accession.
Quoted by Euractiv, an high ranked diplomat also says that thanks to the preparation work Herman Van Rompuy and his team did, some subjects found a solution before the Council opening, such as the retirements. Subjects which are therefore not on the table anymore. Hmmm.