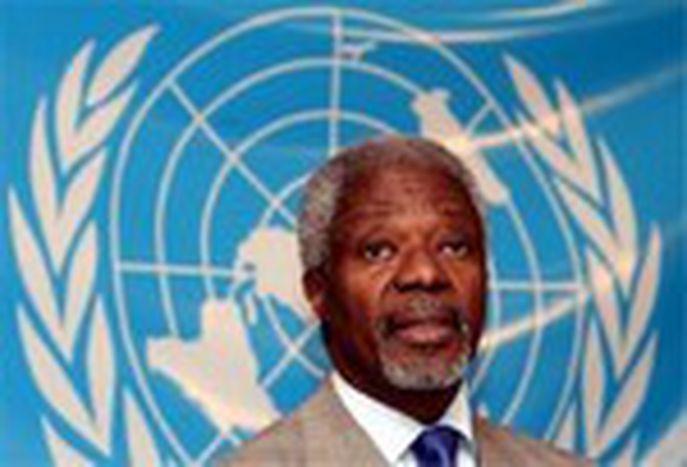 Srebrenica still divides
Published on
It has been ten years since the genocide in the Bosnian town of Srebrenica shook the world. But the tensions that surround the commemorations of the event prove that Srebrenica is still an open wound.
Between 11 and 14 July 1995 the Bosnian Serb army, led by General Ratko Mladic, killed almost 8,000 Muslim men (Bosniaks) after attacking the UN "safe haven" of Srebrenica. This European genocide, the first since the end of the Second World War, will be remembered next Monday, 11 July, at a ceremony in Potocari, just north of Srebrenica. Among the officials expected to be present is Boris Tadic, the current president of Serbia. This has enraged Bosnian Muslims who believe Tadic should stay away as long as Mladic and Radovan Karadzic, the war-time political leaders of the Bosnian-Serbs, are not behind bars.
A touchy subject
Further outcry was caused last weekend when it was suggested, allegedly by the British Foreign Secretary Jack Straw, that the leaders of Bosnia, Serbia and Croatia should issue a common declaration of "reconciliation and apology" at Potocari. Croatia rightly pointed out that it had nothing to do with the genocide and therefore has no need to apologise, while Srdjan Dizdarevic, the head of the Helsinki human rights committee in Bosnia, claimed it was "totally unacceptable that on the 10th anniversary [of the genocide] there should be forgiveness for everything." Tadic has not been deterred and, perhaps as a result of the recent video footage of the killings showed on Serbian television, has promised that he will kneel down and ask for forgiveness for what happened in Srebrenica. But for many Bosniaks, it's just too early for apologies.
International failure
The genocide of Srebrenica is still an open wound, not only for the Bosniaks but also for the international community who did not, or could not, stop the killings. The UN, which declared Srebrenica a safe haven in 1993 following attacks on the Bosniak enclave, failed in its mission to protect the people there. The Dutch forces responsible for the enclave were insufficiently armed and their mandate forbade retaliation except when Dutch forces themselves were attacked. This, coupled with the fact that 55 Dutch peacekeepers were held hostage by Serbs and the failure of the UN to send air support, meant that all in all the "safe haven" was never a safe place. And, as Kofi Annan, Secretary-General of the UN, said in 2000, "the tragedy of Srebrenica will forever haunt the history of the United Nations."
Ten years is not a very long period. If most Bosniaks think it's too early to forgive, their feelings should be respected. However, reconciliation between Bosniaks and Serbians is impossible without Serbian political leaders showing contrition. The fact that the Bosnian-Serbian government did so in November 2004 and has organised the commemoration ceremony should be welcomed. And Tadic should kneel down and bend his head for the victims. Just not next Monday.