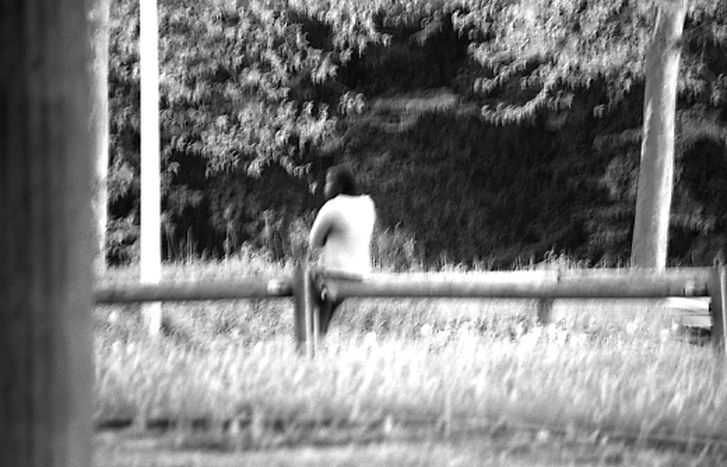 Spotlight on fighting prostitution in Strasbourg
Published on
In the last year, the picturesque city of Strasbourg has become known as the red light district of Alsace, a veritable European capital of prostitution. Is Strasbourg really a big brothel, where locals and EU officials indulge their peccadilloes?
'Everywhere you looked, I've never seen so many women standing around in fishnets and suspenders.' As a long-haul truck driver, Markus Straub has travelled across Europe for years, but never has he seen so much blatant prostitution as in Strasbourg.
Today things look a bit different. The neighbourhood around Strasbourg's train station is now one of the cleanest in Europe. While in many cities the red light district establishes itself around the train station, the neighbourhood here is free from sex shops or any other dives. Instead, you find upper mid-range hotels, a few fruit and vegetable shops, and even a second-hand children's toy shop. Is this really the European capital of prostitution?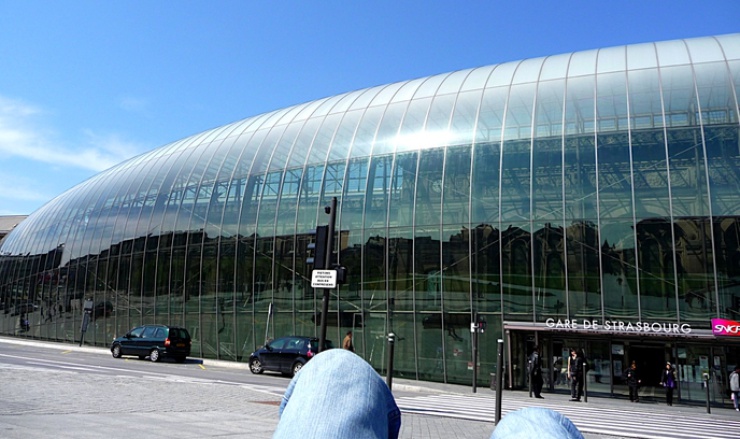 Sarkozy's law: eye contact forbidden
Even in the city centre, there is no conventional street-walker strip, such as Berlin's Oranienburger Street, or the Calle Montera in Madrid. 'No, the women don't ply their trade by the train station any more,' says Rose-Marie Jermann from Mouvement du Nid ('nest movement'), an organisation that helps prostitutes. 'Lately they've been staying on the outskirts of the city near the hospitals. They are not as visible as they used to be, they are now more hidden.' This is due to changes in French law. It used to be, at the end of nineties, that 'active soliciting' was forbidden, but the laws were tightened in March 2003 by the then French interior minister Nicolas Sarkozy. Since then, 'passive soliciting' is also punishable, and prostitutes can be prosecuted for making eye contact or smiling at potential clients. Penalties include up to two months in prison or fines of over 2, 000 euros (£1, 749).
'Passive soliciting' is punishable, and prostitutes can be prosecuted for making eye contact or smiling at potential clients
'That's why the women today are less conspicuous and not so provocatively dressed,' says Rose-Marie Jermann. A further reason for the hide-and-seek game is the fear of the women, who mostly come from abroad. 'They come to us via mafia networks, particularly from eastern Europe and Africa. Sometimes they are trapped with false promises of work, then have their papers taken from them when they arrive, so they have no choice but to give themselves up to their fate.'
'The number of women who knowingly go into prostitution is rising, though. They come from poor backgrounds and want to support their families at home, and most of them think that they can give it up after a while. We've spoken to many women, and it seems that getting out of it is never so simple. Many speak of their first time, which is often traumatic, and say that after that they can't face themselves anymore. They isolate themselves from friends and family, and often slide into drug use and bad crowds,' says the social worker. That is why Mouvement du Nid has been working together with other aid organisations in the countries that the prostitutes come from, such as Bulgaria and Romania.
Cross-border traffic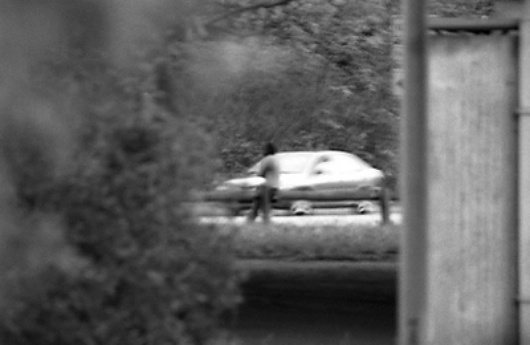 Almost every big city has prostitution, but what makes it worse in Strasbourg is the proximity to Germany, as well as the presence of European institutions. Because the laws in neighbouring Germany are looser – since 2001 prostitution is legally regulated and sex workers even get health insurance – there is regular cross-border traffic. The women often live in the German town of Kehl, only a few minutes drive from Strasbourg, and are carted over the border in mini-busses for their nightly business and carted back at dawn. Above all, during the four days of the week that the European parliament sits in Strasbourg, the number of prostitutes in Strasbourg rises dramatically. The German MEP Silvana Koch-Mehrin (FDP) created a furore in 2008 by accusing her male colleagues of claiming expenses for the services of prostitutes during the Strasbourg sessions of parliament.
The Danish MEP Karin Riis-Jørgensen is also concerned about the situation. Together with 36 other Scandinavian MEPs, she proposed a regulation to EU parliament president Hans-Gert Pöttering that parliamentarians should only be allowed to stay in hotels which do not admit prostitutes. 'The northern parliaments already have such agreements with hotels, when they travel as delegations,' says the green politician, 'just as there are certified eco-hotels, there are also hotels that guarantee that one will not come in contact with prostitutes.' Riis-Jørgensen stresses that for her it is not about abolishing prostitution, but about 'decreasing the market for it – and criminalising anyone who seeks out women for sexual services.' The suggestion is now being considered, and the parliamentarian hopes it will be positively adopted in the coming months.
Hypocritical France
Meanwhile, the city of Strasbourg is working with different organisations that focus on the issue of prostitution. 'In France it is just hypocritical,' says city councillor Marianne Dreyssé. 'I'm not saying we should take the exact same approach as Germany, but even though we can't abolish prostitution over night, we should at least be clear that it is not acceptable.' Nonetheless, she realises that this is not so simple. 'The situation today is even worse than it was ten years ago. The prostitutes are less visible, but that does not mean that there are less of them. With the internet, they have developed whole new forums, which I find very alarming.' In order to tackle the Strasbourg problem, it has to be handled on both sides of the Rhine, and cooperation with Germany is indispensible.
With the internet, they have developed whole new forums, which is alarming'
Rose-Marie Jermann wants to make it clear to everyone that 'prostitution is not a profession.' Until this is clear to everyone, she and her colleagues will continue to spend night after night going into the darkest corners of the city to make the difficult lives of these women a little bit easier.
Many thanks to the local cafebabel.com team in Strasbourg. Read more in their babelblog
Translated from "Strapsburg" im Kampf gegen die Prostitution