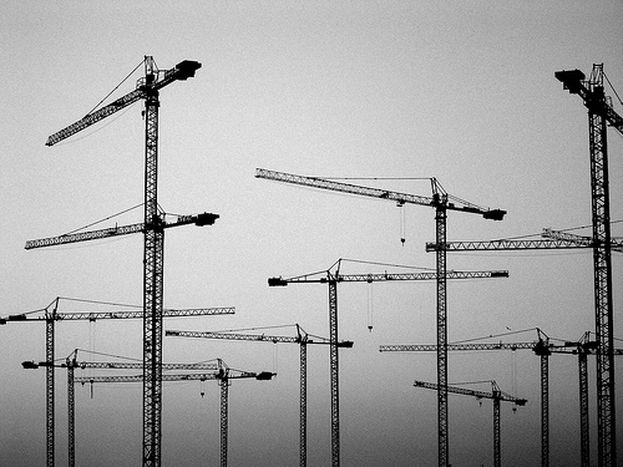 Spain's 'Silicon Valley' in Malaga
Published on
Spain lives with the feeling that economic crisis is hot on its heels. This is the prefect occasion to redefine its growth model that is currently based in tourism and construction
It has not been well publicised, but the aim of the Spanish 'property bubble' has ceased to be one more example of necessity for renewal that faces this Iberian nation. 'We found, before, a quicker adjustment than what we had hoped for in construction, but we had also hoped that this problem would have ended sooner,' affirms Pedro Solbes, the economic minister and former European commissioner. Once the turbulence ends, the country must find new forces for development, as have many other European societies. For Spain, it seems indispensable that they find solutions to essential shortages, but also to decide which sectors will have a future where Spain can have an exceptional position.
Labour force: from low-cost to qualified
Spain has been, for many years, a country of industrial decentralisation, where foreign companies have been installed in the search for cheap labour. Growth and economic convergence have modified salaries. Now Spain must readjust and offer an added incentive of its own. How will it do this? The answer comes from other EU states that have relied on creating more professionals and bettering those that exist to transform what has been a cheap labour force into one that is qualified.
This qualitative policy depends on an increase of public (and private) expenditure in I+D+I (Industry, Development and Innovation). In Spain, this is currently lower than the European average, as well as the EU's fixed objectives from the 2000 Lisbon Strategy (3% of the GDP). Even though the government insists that 'investment in I+D+I has multiplied by more than 2.6 times between 2004 and 2008,' the truth is that Spain has only invested 1.16% of its GDP in this area. This is a figure that is significantly lower than the European average of 1.84%, and much lower than countries such as Germany (2.51%), France (2.12%) and Denmark (2.43%), that are further developed.
In spite of it all, the executive seems to have realised the importance of this economic force for the future. One of its priorities for upcoming years is the 'substantial increase of the general administration resources for I+D+I being located in programs that will mobilise the private sector,' according to the election platform of the socialist party from the most recent election in March 2008. For this, they have put the National I+D+I Plan for 2008-2011 into action, which will contribute 47, 753 million euros to help reach an investment of close to 2% of the GDP.
Malaga, California
On the other side of the economic paradigm that Spain is living with, there may also be a good occasion to bet on new technologies and the advantages that the country currently counts on. It is hardly a secret that, for the most part, businesses chose pleasant countries (Italy, Spain and the south of France) for their conferences, which is why it seems logical that the creation of high-quality technological poles in the Iberian Peninsula be similar to those in Silicon Valley, California.
This is what, for example, the Malaga Valley project (see www.malagavalley.com) has tried to do. It brings together different companies from this sector in society in the hopes of making Malaga the most important zone for technological excellence in Europe, a Silicon Valley that will attract companies and investors from all over the world in the field of I+D+I. This is something that other European countries like France, have tried, putting into place centralized plans in new technologies in different regions such as Minalogic close to Grenoble, AerospaceValley near Toulouse and Lyonbiopole near it's namesake, Lyon.
'Renewable' future
According to a recent study, Spain was below the European average for the diffusion of broadband internet across the population (with 18.3%), but it was also found that the more developed countries like France (23.3) and Germany (23.8%) were not far off.
In addition to paying attention to the wisdom and successful choices of other European countries, the best way of overcoming this crisis is to stabilise the strong areas of the economy; renewable energy sources are one of these areas. As José María González Vélez, president of the Spanish association of renewable energy producers puts it, 'Spain is in a privileged position to play the role of world leader,' since the development of these energies in the country 'is considered the ideal prototype.' Thus, they have included large businesses that have been investing for years. With each day they give more importance to this sector as a demonstration of the saying 'Pioneers in development and sustainability', as well as the philosophy of Hispanic multinationals like Acciona, and the corporate image that they wish to transmit to larger companies such as Iberdrola Renovables and Repsol YPF.
Translated from España: ¡Es la innovación, estúpido!