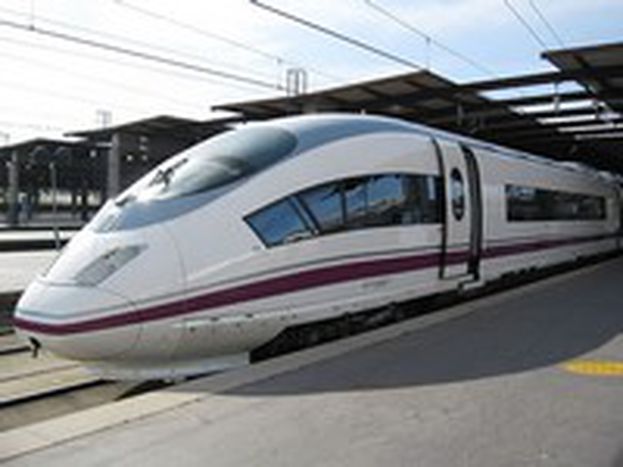 Spain growing by 300 an hour
Published on
Translation by:
claire mcbride
In three years, Spain will be the first country in the world to have a 2.230km long railway network for high speed trains
On 14 February Spanish President José Luis Rodríguez Zapatero announced that in 2010, Spain's high speed train network would exceed Japan's network by 200 kilometres, and would be 400 kilometres longer than France's railway network. Until now, the French have been world leaders in the field of high speed trains. Even though Spain still has a lot to learn in terms of technology, this milestone means there will be better infrastructure. It also indicates that Spain is inching closer to her European neighbours.
High speed, lots of money
'It's not about a miracle. It's about the achievement of a large investment of 250,000 million Euros which will be filtered through the planned strategy for infrastructure and transport,' explains José Salgueiro, president of RENFE ('Red Nacional de Ferrocarriles Españoles'), Spain's national railway network.
Salgueiro speaks proudly of the Spanish will, as they had to stand their ground for fifteen years. Conservative opposition stemmed against it and portrayed the railway-project as 'completely crazy'. Despite this, in 1992 the network was finally inaugurated and currently connects Madrid.
'At that time, critics thought that it wasn't reliable. But today it is the most profitable train in the country,' affirms Salgueiro. However he also recognises that this feat has an indispensable patron: the European Union. 'They offered us the financial support we needed to get the railway built in the designated time. Without that and other private initiatives, we would have struggled to reach our goal by 2010,' he explains.
Thanks to Brussels, which took on 10% of the entire cost of the building work, Spain now has connections between the capital Madrid and cities such as Seville, Toledo, Córdoba, Zaragoza, Lleida und Tarragona. Lines to Segovia und Vallodalid were opened this year. Due to clear price advantages within Europe, the new trains were designed and built by German company Siemens.
Power games
The journey here was not easy: at first, politicians were undecided. It caused frustration amongst the autonomous communities in Spain. Seville, the home city of former president Felipe González (in office from 1982 to 1996), and traditional stronghold of the Socialists got the trains (Alta Velocidad Española, or AVE) first. After this, in the era of Conservative president José María Aznar, it was important to please the Catalan nationalists. The AVE-Network was expanded.
So plans were not just made in the interests of businesses, but were also influenced by the contentious power strategies in place. For example, the train to Seville ended up before the courts: the ruling Socialists were indicted for having incorrect and prohibited figures and for financing the costs of the AVE-building work. However, the 12 accused were released.
The train to Zaragoza created 15 metre deep potholes after just 600 kilometres, which were caused due to incorrect calculations by the Development Ministry during the time of the conservative Popular Party ('Partido Popular' or PP). Furthermore, the train to Tarragona was often behind schedule because of bad weather. The outcome: without early dedication, the infrastructure would not have been finished.
With the exception of the last train mentioned, none of the trains went over 300 km per hour. In this respect too, France were ahead with their TGV, which reaches speeds of 553 km an hour. France also boasts a conventional railway network with a speed of approximately 200 km per hour – which corresponds to the average speed of the Spanish AVEs (210km/h).
Connection opportunities
Despite this, Salgueiro wanted to avoid looking into the past or brood over errors made. 'We have to look towards the future with the trust and confidence that we will work towards, and achieve an excellent level never achieved before,' he promises. One project is particularly close to his heart: to create a fast, large railway network as an alternative to the short flight stretch across the whole of Europe.
To begin with, Spain and Portugal united to build four high-speed stretches (Vigo-Oporto, Salamanca-Aveiro, Lissabon-Badajoz und Faro-Huelva). These should be operational in three years, however the schedule is runnnig behind. The financial cycle averages 650 million Euros a year.
On the other hand the project with France, the connection between Figueras-Perpignan, is proceeding. It will be finished in 2009, however this is still four years after the planned finishing time. Thanks to this high speed line, goods trains no longer need to change to the wider line at Port Bou, and that saves a lot of time (Spanish railways have a different width, so that military attacks by train could be prevented in the past). This new development increases the frequency of goods trains between France and Spain from 4.8% to 30%.
Translated from España crece a 300 por hora