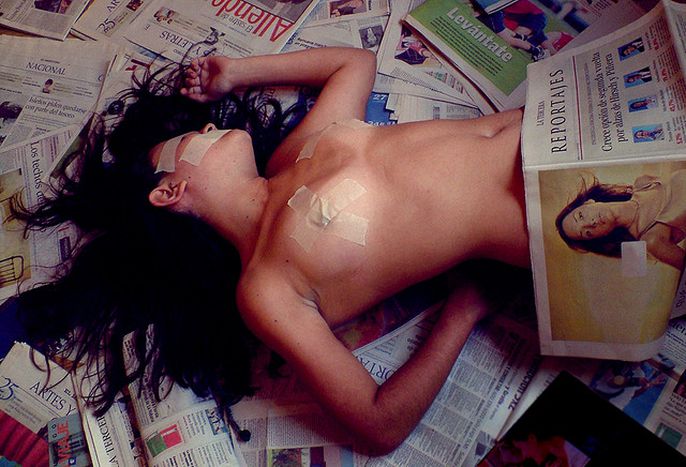 Spain: 'emergency fund' for journalists
Published on
Translation by:
ncampbell
In Spain, almost 9,000 journalists are unemployed – and that's just the tip of the iceberg. On a local level, initiatives such as those promoted by the press association of Seville hope to find a solution to the job instability that professionals in this sector often suffer; it also hopes to strengthen the group mentality of those working in journalism
The future does not look rosy, at least in the short term, but important initiatives are being created such as 'seeking journalists' ('Se buscan periodistas') which was started by the Seville press association (APS). This is a group of industry professionals hoping to start up their own media outlet. 'We're talking about journalists taking ownership of journalism for themselves,' says Rafael Rodríguez, president of the association. 'It's no longer in the hands of companies who treat information purely as a commodity, without taking into account the quality and the honesty of what is being published; they're only interested in the money.'
Besides often working for free, and unemployment itself, the biggest problem for journalists is trying to make people see them as important professionals. 'Freelancers need to take charge, try and increase the value of their profession and go from there. We are the first people to say we're not happy with what we're doing and that's why we started 'seeking journalists',' says Rodríguez. 'In four or five months we'll be ready for it to be official,' adds a member of the APS committee.
Journalism – synonym for uncertainty
Though there are official statistics produced by the crisis observatory of the Spanish federation of journalist associations (FAPE), these don't always reflect the true reality of the profession. Normally dismissals are only counted if they have taken place within a media outlet of a certain size, but, for example, dismissals which have taken place within press offices of small or medium sized companies and even within public administration departments are not accounted for.
To these figures, one must add the number of hopefuls who leave schools of communication every year - more than 500 in Andalusia alone. Then there are those who are 'self-employed' and those that, though they may have a degree in journalism, have taken on jobs with a lower status attached to them. The number of journalists who have been affected by the high level of national unemployment – the number who will also lose their jobs because of redundancy plans is not included in this — is around 8, 816 professionals; of those, 3, 853 (44%) were without work throughout the whole of 2012. 70 outlets also closed down.
'At this time, our industry has one of the highest rates of unemployment; it also has some of the lowest salaries and worst working conditions'
Rodríguez confirms that the emergency fund which was created by the APS is a merely a response to the growing demands for financial help which the APS is receiving because of a lack of job stability, which many journalists are currently facing. 'At this time, our industry has one of the highest rates of unemployment; it also has some of the lowest salaries and worst working conditions. Many of our colleagues are suffering from serious economic difficulties.'
The fund is only to be used by its beneficiaries, for purchasing items which are truly necessary such as food, cleaning and personal hygiene products. In fact, they aren't actually given the real cash, but instead preloaded cards which can be used in certain supermarkets – this is all organised by the association.
In other European countries
'What do you call an unemployed journalist? - A freelancer'. All jokes aside, from a transnational point of view the international federation of journalists (IFJ) shows that up to 50% of journalists are self-employed in Europe. Even though it is difficult to get concrete figures for each country, it is estimated that in France, Germany or the UK the number of journalists with professional accreditation has gone down by 10%, confirming the trend predicted by voice without a vote in 2009.
The IFJ reports that this tendency is affecting the quality of information being published and the right that all citizens have to know what is going on in their world - particularly with regard to public media companies (and even though they know very well that their job is to serve the public). In Spain we're still battling for quality; one example of this is the Obama World blog, which is a self-funded media.
More from the official blog from cafebabel.com Seville
Images: (cc) .Biodegradable/ flickr/ video (cc) aprensasevilla/ youtube
Translated from Peligra el periodista: el gremio unido jamás será vencido