Sophie Walker: "We always want people to steal our ideas"
Published on
Eighteen months ago, the Women's Equality Party didn't exist. Now it's one of the fastest-growing forces in British politics. We talked to the party's leader Sophie Walker about her mayoral campaign in London, her reactions to Theresa May's premiership and why she'd like the WEP to one day become obsolete.
A journalist and a comedian walk into a bar and establish a political party. It might sound like the setup for a joke, but that's exactly what Sandi Toksvig and Catherine Mayer were inspired to do at the Women of the World Festival in March 2015. The Women's Equality Party (WEP) was officially registered in July of 2015. Twelve months later, it had over 65,000 members and registered supporters.
"An anti-establishment cycle"
For the party's leader Sophie Walker, the reason for this surge in popularity is simple: "The electorate is searching for alternatives to the status quo. All over the world we're in an anti-establishment cycle, and the WEP has tapped into a deep vein of frustration at the glacial pace of change for women's rights.
"Nine million women didn't vote in the 2015 general election, many of them because they were frustrated at being treated like a small special interest group. We see this in election after election, even in the EU referendum this year. The old parties try to become a sort of catch-all for the country, but they fail to understand the real problems in people's lives; not just women, but BAME [black and minority ethnic] people, disabled people - they're not included in the conversation. "
When women's issues are mentioned in mainstream politics, says Walker, it's never a priority – it's often in ill-conceived spectacles like Harriet Harman's infamous pink bus.  "It's often seen as a political football. Parties will get polling data in the run-up to an election, which tells them they're not doing well among women, and then they release a load of policy ideas specifically aimed at us. When I went to use my vote in 2015, my very precious vote, it became clear to me that no party saw the value in my vote or my value as a voter."  
A reporter for Reuters, Walker's activism started long before the foundation of the WEP. Her eldest daughter was diagnosed with Asperger's Syndrome in 2010; a diagnosis that took five years, since the majority of research into Asperger's and other types of autism is based on how it manifests in boys and young men. Her blog about her experiences turned into a book, Grace Under Pressure, and led to her taking on an advocacy role in the National Autism Society.
"It was a very difficult period for us," says Walker, clearly determined not to dwell, "but it was also a big part of me understanding that I could work for change, and by the change that I wanted to see. It's terrible to say that it's been a 'journey' [you can almost hear her eyes rolling at the cliché] but that's what it is; it brought me a fuller understanding of exactly how far we have to go."
"We cheer, and then we raise the bar"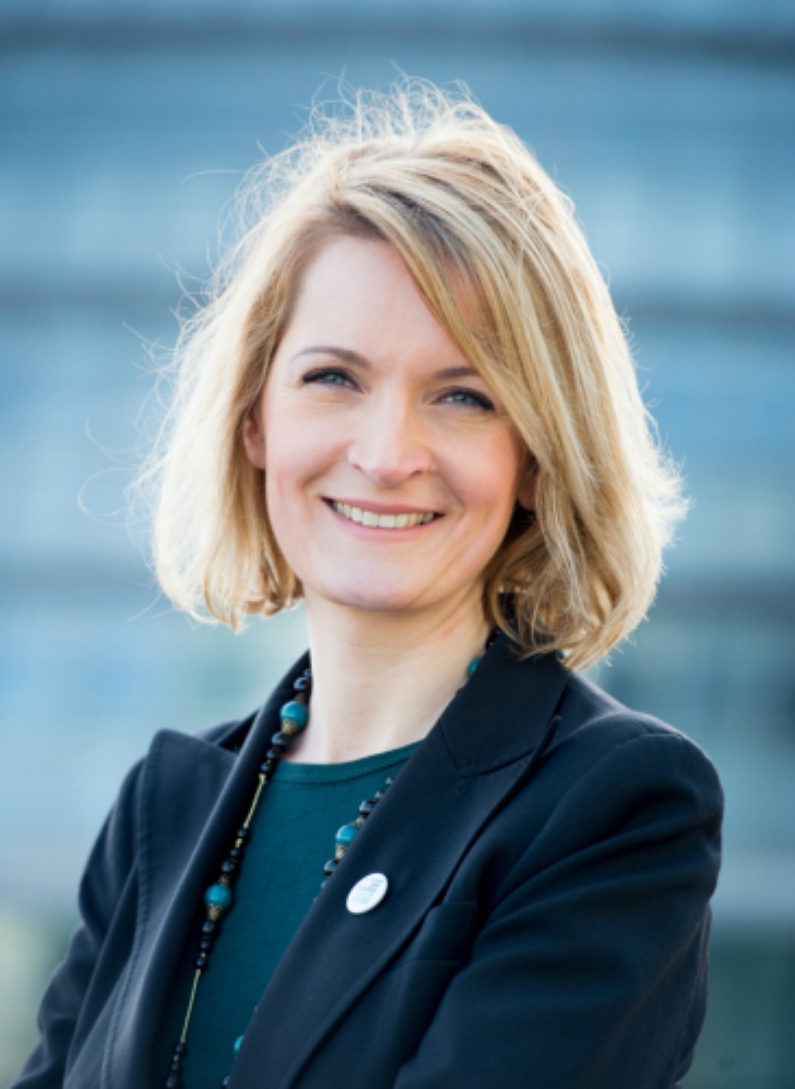 The WEP's platform is built around six key objectives: equal representation in Parliament; an end to the gender pay gap; "equal parenting" (including shared leave for new parents); equal education; equal treatment in the media (with an end to body shaming and the sexualisation of advertising); and an end to violence against women in all forms.
After positive reactions from the general public and several fundraisers, Walker and the WEP decided to road test their platform in the summer of 2016. They fielded candidates for elections in the Welsh Assembly and Scottish Parliament, as well as 11 candidates for the London Assembly, with Walker herself running for the office of Mayor of London.    
"The problem with bringing women into politics is that it's very expensive," says Walker, referring to the £10,000 deposit each candidate is required to pay to stand in mayoral elections. "If you're a woman, especially if you've been at home looking after children, that's a huge barrier. The WEP has actively supported its candidates and we've fielded some really fantastic women, including people from BAME and LGBT backgrounds."
For Walker, the mayoral campaign was all about bringing attention to the issues other candidates simply weren't addressing. "In London there's always a debate on housing, because there's a huge demand for housing. But I was the only candidate asking 'what does affordable housing look like when there's a 23% pay gap between men and women?' Other candidates were talking about knife crime, but I was the only one talking about what we can do to lower the rates of domestic violence in the city."
Though they failed to win any seats in the elections, the WEP certainly made their mark, winning a total of around 350,000 votes across Scotland, Wales and London. Walker received 250,000 first and second choice votes in the first round of the mayoral election – a respectable result for such a new force on the political stage.
But more important than the votes, it led to the WEP's policies being adopted by the political mainstream – something that Walker is thrilled by.
"We've demonstrated the importance of working collaboratively to make the law more effective. We were approached by the Liberal Democrats to help write legislation to tackle the problem of revenge porn, and now Sadiq Khan has vowed to undertake a gender pay audit of City Hall.
Being non-partisan isn't about sitting on the fence; it's about bringing people together. Every time the other parties use our language in their speeches we cheer, and then we raise the bar. We always want people to steal our ideas. We're the only political party that wants to see itself put out of a job."
"We're absolutely preparing for the next general election"
In an opinion piece for Newsweek the day after the EU referendum, Walker wrote that the rush to "throw out the old" was an opportunity for greater female representation in politics. So with Theresa May at the helm and a third of her Cabinet occupied by women, does Walker feel she got her wish?
"The importance of female leadership cannot be downplayed. It should be natural for young women to see other women in positions of power. But that means leading with an understanding of the female experience, and I have yet to see that from Theresa May.
"In her first 100 days of power we'll be constantly asking her to commit to our six key policies, and show that she understands the need for real gender equality in this country." It's worth pointing out that May's Cabinet has more women than David Cameron's, but there are actually fewer women across her entire frontbench team.
It would be great, Walker agrees, if the WEP's policies were all fully adopted by the mainstream political parties. But we're still a long way from that day. "I want women in this country to be free and equal," she concludes. "Until that happens, we are absolutely preparing for the next general election."