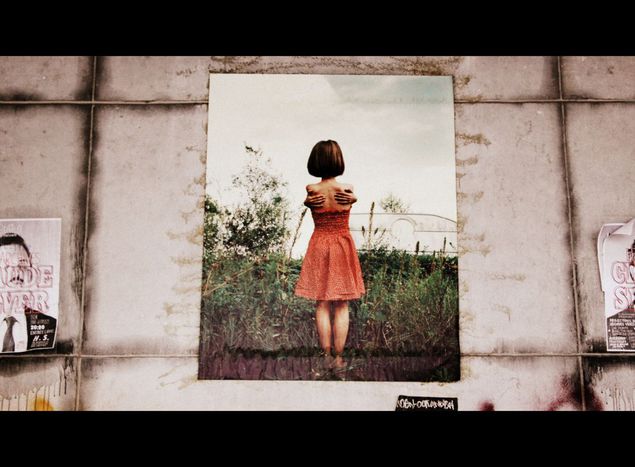 slovenians in brussels
Published on
For the last six months the privilege of (EU) presidency has been in the hands of Belgium, or officially the Kingdom of Belgium. It is during that time that we visited this country, which represents the heart of everything "EU" as part of a group of knowledge thirsty postgraduate students of various social sciences from the University of Ljubljana.
We came to Brussels, seat of the European Union, with high expectations. Being Slovene, we represent one of the "younger" member states, but we already faced the difficult task of presidency in 2008 as the first new member state, so you cannot blame us if we expected a lot, if not even too much of the Belgian presidency.
Keeping up the standards applied by most previous presiding states, Belgium was no exception in setting itself very ambitious goals and plans. Let us just mention some of them: ratification of the Lisbon treaty, economic growth, establishment of a new control body for the financial sector, social cohesive and environmental protection. Inspired and guided by "true European spirit" we visited the EU institutions that are situated in Brussels and during a week's stay we've witnessed a lot and have heard even more, and some of which definitely seems worth sharing.
On a cloudy day of the 3rd of December we boarded a plane for Charleroi, the southern Brussels' airport and after a cavalry landing we spent an hour on a bus drive to the central train station, which is where our adventures began. Instead of taking a taxi to get to hostel like everybody else, we decided to go by foot. Our journey took more than an hour, and we got to see the "not so glamorous Brussels". Actually, the debatably "clean" streets and all too obvious sights of well… garbage gave us the impression of having landed in Napoli instead of Brussels. What shocked us the most was the sight of barbed wire that surrounded the Royal library and the meeting place of the Summit of EU development days. On top of that, what we presumed to be half of Brussels police force, heavily armed, was also on duty nearby.
However, we were told that they were expecting some protests and the state of affairs was hence far from ordinary. The barricades remained there for almost a whole week, and after some time they started giving a rather prison-like impression. Maybe this is the Slovenian experience talking or our personal opinion, but the large number of policemen on the streets even during the day, started giving us a very uneasy feeling, like something bad was going to happen. In Slovenia you do not see many policemen walking the streets and patrolling. Is this what they should be doing? Because if that is the case than they are doing an excellent job at doing nothing.
Another topic that gave us a lot of thought was a debate that we had one day when returning from Oostende. The EU declared 2010 to be the year of fighting against poverty and social exclusion, and its primary goal was to increase awareness regardning this topic among the general public, which also became one of the main mottos of the presidential trio Spain – Belgium – Hungary. However, what can states really do when fighting this particular problem?
The main motto of this presidency was fighting against poverty. This particular area is mainly in the domain of national governments of each member state, the EU merely being there to help and guide national policies in order to decrease the number of homeless people, especially children. However such people are not only found in the "usual" places like subways and railway stations, but also in the close proximity of the "EU district."
The fight against poverty is not just an increase in expenditures but also demands greater efficiency, and so we, regular Slovenian tourists, who were walking the "promised" streets of the EU district, could only ask ourselves why Brussels does not seem to be practicing what it preaches. During the evenings and endless walks around the festive city centre, where you get to experience rush hour in some of the renowned where you even have to get a ticket if you wish to get some of that overpriced chocolate, you just have to ask yourself if all that is really necessary.
Why are there ever increasing differences between social classes, when the EU is setting itself all those glorious goals and keeps living in its own glory and it does not see that this glory will soon fade if we do not act fast enough? Glamour and misery seem to go well together like ice cream goes on hot waffle. And maybe it is the magic of this particular combination that blinds people so that they cannot see other alternatives. What can we say, c'est la vie.
Authors: Jana Habjan and Lara Kandus