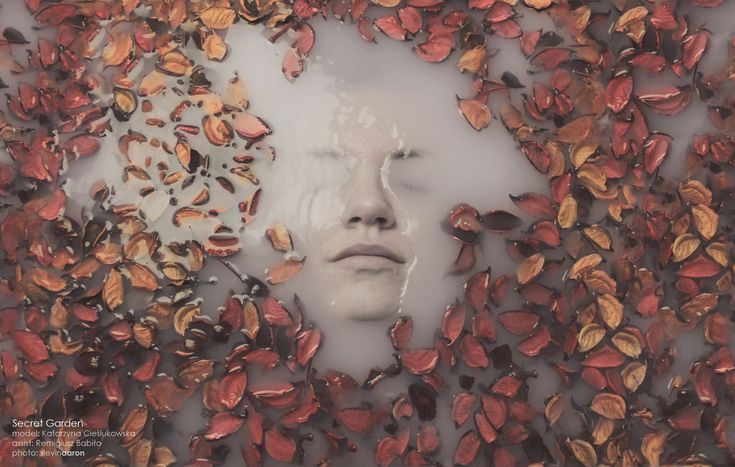 Slevin Aaron: Unfolding Narratives through the Viewfinder
Published on
Sometime's it's simply not enough to release the shutter of a camera to capture a good photograph; a photograph has to be felt beforehand, has to be brought to life in the mind and heart of its creator. cafébabbel spoke with Slevin Aaron, a Polish photographer whose striking photographs are infused with emotion and narrative. 
Photography can be difficult to pull off without the right inspiration. Maybe you've gone to the beach and tried to capture the expansiveness of the ocean, silvery ripples reflecting off its surface from the sun, or scaled rocky crags to capture the enormity of a distant mountain, only to find when you got home that it didn't quite embody what you had hoped to capture. There's one element that some photographers often forget: emotion.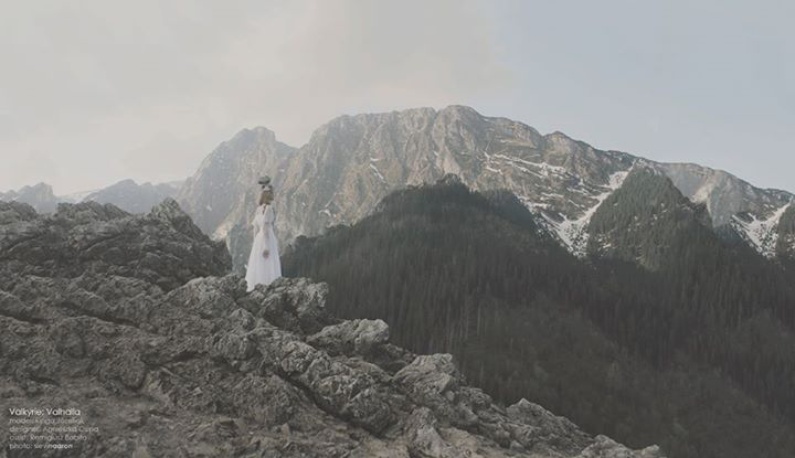 For Slevin Aaron, a photographer who is based in Szczecin, Poland, emotion is the very crux of his photography. And the best way to evoke that emotion is through narrative. At times sombre and eerie, Aaron's photographs put humans in natural settings in such a way that the viewer can't help but speculate about temporality, something that a photograph ultimately tries to overcome. In so doing, Aaron has been able to highlight the thing that we sometimes as photographers feel is lacking in our own photographs: a scene's very essence.
Choosing the Right Location
Aaron, who primarily uses muted hues to infuse his photography with a touch of nostalgia, often travels many kilometres, searching for locations to capture just the right image. "I love the outdoors, and especially the big outdoors, where I can get a beautiful perspective and give my photos a nicer atmosphere. It allows me to make my photos more minimalistic, so I can show just how little we are." During one photoshoot, Aaron needed a desert, but living in Poland, there weren't many options. So instead, he went to the beach. It was winter, and because of the hazy mist lingering above the water, the horizon was nearly invisible, allowing him to capture the sandy abyss he had imagined.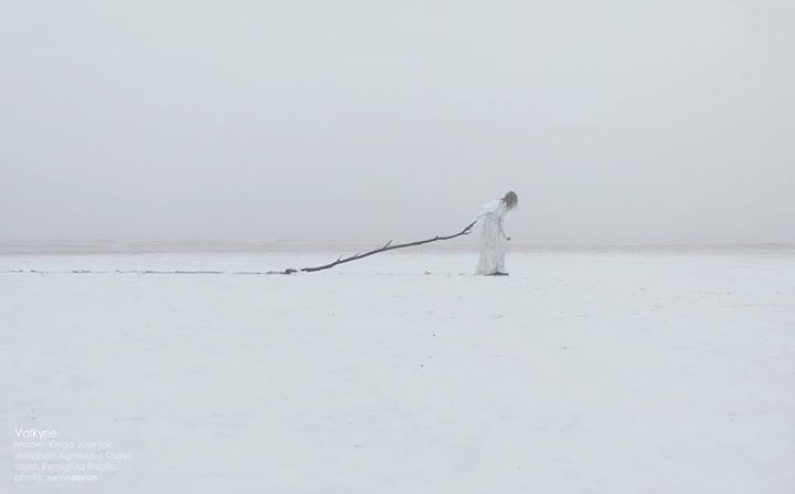 But sometimes the weather can be erratic. Most of the time he makes the best of it, trying to use whatever he's given to his advantage. But other times he has to go back to his 39 square metre studio, where he creates the illusion that whatever scene he's capturing is set outside. For the series Secret Garden, Aaron filled a bathtub with water that he mixed with milk. The models were then asked to float half-submerged, surrounded by different natural objects. Although white, milky ponds aren't common in nature, it was through his exaggeration of the murkiness of ponds that he was able to highlight their, as well as the models', beauty.
Narratives and Mythology
Aaron's series Melancholia tells the story of two sisters facing what might be their last days on earth, or better put, the last days of earth. The setting is the end of the world. The wind's blowing, the sky is dark, and both sisters embrace each other in white gowns, which would ordinarily be worn to say their vows before embarking on a new stage of their life. It may be their end, or it may be a new beginning, but all the viewer can really take from it are the sombre and raw emotions it communicates, simultaneously highlighting the beauty of a few fleeting moments on a grassy field. "I wanted them to be filled with emotion, with history, to be quiet and subdued even though it was a tragedy."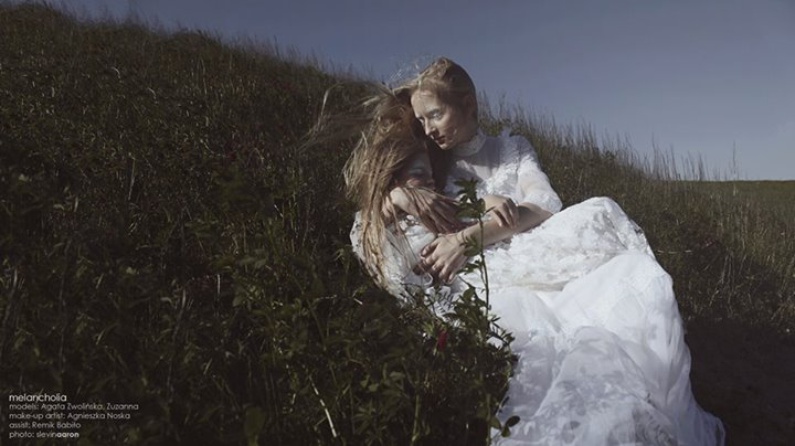 But he also uses long-established mythologies for inspiration. In his Valkyrie series, Aaron drew on the Nordic tales of the warrior goddesses, sent from the realm of Asgard to claim the souls of the Viking warriors who faught valiantly in battle. "One of the most important aspects of these photos was the right place. It had to be vast and empty to make the photos in terms of form and enormity both minimalistic and suitable for the presented myth. For example, a beach covered in snow was ideal for this. It's incredibly important for me that everything I see in the viewfinder is exactly as it should be in the end product, without further interference of computer graphics."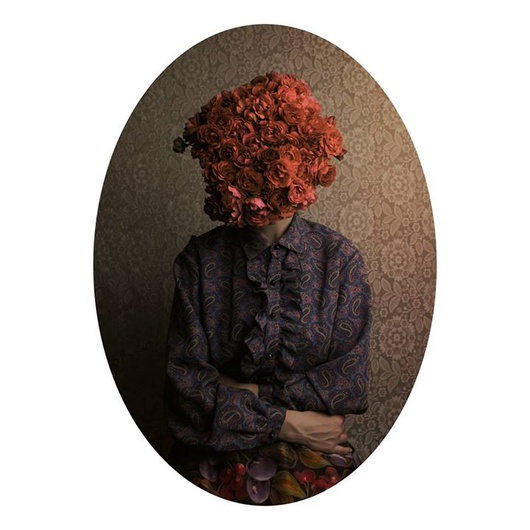 As any photographer knows, capturing images of this quality without post-production is very difficult to do. It requires a lot of planning, foresight and skill, all of which Aaron seems to have mastered. This aside, emotions and narrative still remain at the very heart of his photographs. Without them, Slevin Aaron may not have been able to immortalise the temporal as well as he's managed to do. 
In April, 2015, some of his work will be displayed alongside the works of 44 other photographers at an exhibition in Milan, Italy, hosted by both Leica Camera Italia and Vogue Italia.