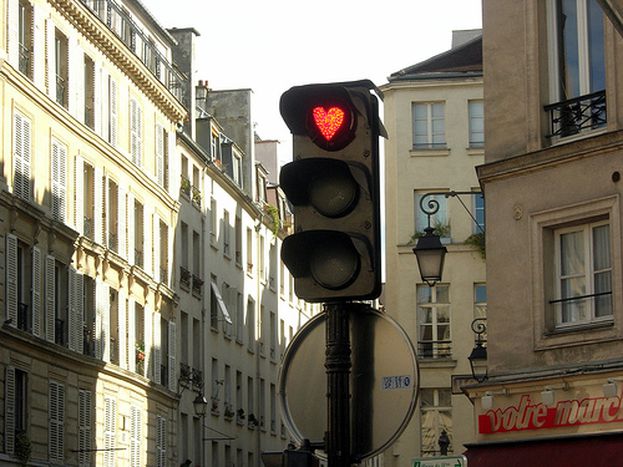 Six-minute romances: speed dating in Paris
Published on
In the capital of fashion and romance, there's a chic way to relax after a hard day's work and to party for every wallet. And there's no better time for an (early) night on the town than Thursday, when Parisians head straight to one of the many trendy bars which offer so-called 'afterwork' evenings
Thursday, 9 pm, downtown Paris. Les Salons du Louvre, a trendy loft-bar a few meters from the museum of the same name, is packed with beautiful, jet-setting Parisians in their late twenties and thirties. Basking in a red glow, they're chatting away, enjoying the buffet and sipping all-you-can-drink champagne that's available from seven until nine. In half an hour, they'll be dancing like it's midnight. By 1am, the party will be over. That's the idea of the afterwork: you head there straight from the office, enjoy a good dose of partying, and you come home early for a good night's sleep to be fresh and disposed for a day at the office the next morning.
Afterwork
Fabien, a 28-year-old suit-clad financial advisor, awaits his friend to return with a refill of champagne. It's almost impossible to get to the bar or to the buffet, because everyone wants to get as much bubbly and food as possible before nine.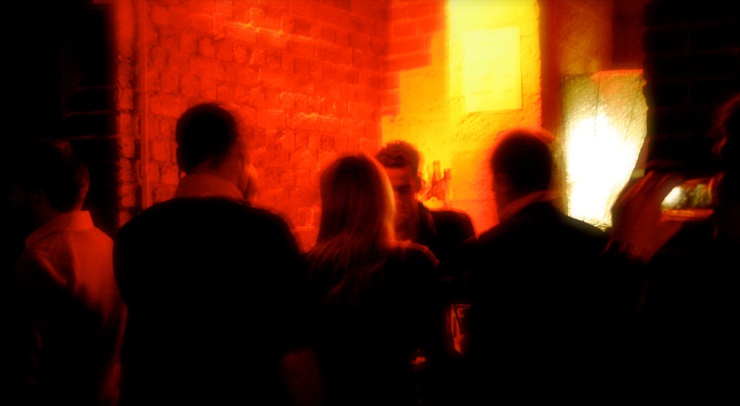 In a big city like Paris, it's not easy to develop genuine human relations. In the subway, people rarely smile. On the streets, they are rushing to get to work, he explains. 'Afterworks are good for networking. The hours are good, and you get your money's worth. You can eat, drink and dance for fifteen euros (£13.45), whereas you usually have to pay ten euros (£8.95) just for a drink during a regular evening.'
It's almost 11. Chloe and Olivier have to queue for more than twenty minutes to get their coats. She works in marketing, he, in finance. They're in their late twenties and came from Bretagne for a weekend getaway in Paris. Although they have to wait, they're not stressed. Don't they find this type of party a bit snobby? 'No, it's classy, but not snobby. These are people coming from work, probably from the finance sector. Afterworks are a good way to relax without coming home too late.'
All work and no play would make the French dull students
At 11 pm, a similar soirée is taking place on the Concorde Atlantique, but for a younger clientele. Here, the party is just getting started. It's the first time the owners of the bar organise an afterschool. The concept is the same: a buffet, one drink included in the entry fee and a party that ends early so students can hit their classes the next day, hangover-free.
'Ten euros is not bad for a night in Paris'
At Héloise's eighteenth birthday, she's received a bottle of champagne on the house to drink with her friends. 'The music's varied, it's cool. For ten euros (£9), we get a drink and a buffet. That's not bad for a night in Paris,' the art student says. 'It's a very Parisian thing to do,' explains 22-year-old Guillaume, who came to Paris from Normandy to study commerce. He is at the Concorde to do some location-scouting for student parties. He likes the place, which is equipped with a terrace overlooking the river, and will be back for more.
Six-minute romance
Friday, 9pm. The downstairs bar of Le Bizen is filled with slightly nervous-looking patrons, mostly in their twenties and early thirties. A few are older. An unusually high number have come by themselves, but that's normal. They're here for a speed-dating session: thirty minutes and five new encounters later, the participants in that night's session will hopefully get one step closer to finding the one.
'It's a way to lend a hand to destiny,' explains thirty-year-old Martin. It's his second time at a speed-dating session. 'You have to know what you're looking for in a partner,' he adds. In his case, it's a woman 'who has character.' Our conversation is cut short, because our moderator invites us to begin our speed-dating session.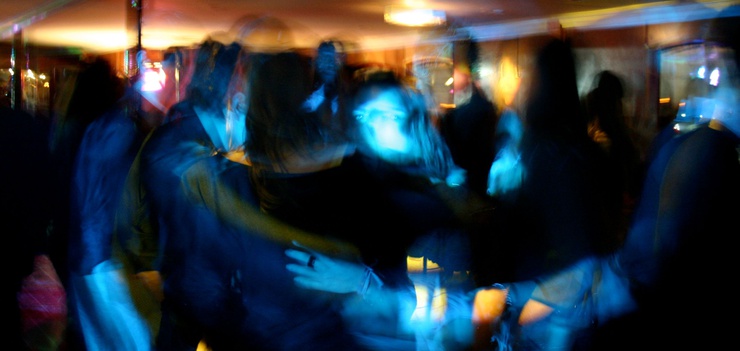 We're moved to the back end of the bar, to a long, rectangular C-shaped couch. Everyone is given an identification number to give to every partner. The next day, we'll enter the numbers on the softdating.com portal. If two people show mutual interest, they will be provided each others' contact information. The rules are simple: don't exchange phone numbers or ask if your partner wants to see you again.The next hour flies by. Conversations start off with what's your ID number and your name? Many guys want to know your age or where you come from. At first, I was honest and told them I'm a journalist coming back to Poland in a few days. But after hearing a few disappointed 'ohs', I tried pre-empting their questions and finding out more about them first.
Rules: don't exchange phone numbers or ask if your partner wants to see you again
Before heading to Le Bizen, I was nervous because I was afraid the place would be filled with, well (I'll be honest), losers. But no, it was full of young, handsome professionals. I met a graphic designer and a firefighter amongst others. Thanks to the drink included in the ten-euro entrance fee, I was relaxed. After the session, participants head back to the bar to chat with those they found interesting. But my eyes meet those of a handsome, tanned guy. We immediately start talking. Cédric* is 25. Like me, he enjoys travelling. After half an hour, we move to the bar next door; the post-speed-dating atmosphere is awkward. We walk along the Champs-Élysées. As the sun greets us, we head to café Georges V for a hot chocolate. It couldn't be more romantic. But we soon have to say goodbye. A wandering journalist's heart mustn't become enamoured. But who knows when I'll be back in Paris…
*pseudonyms
Translated from W poszukiwaniu francuskiego pocałunku