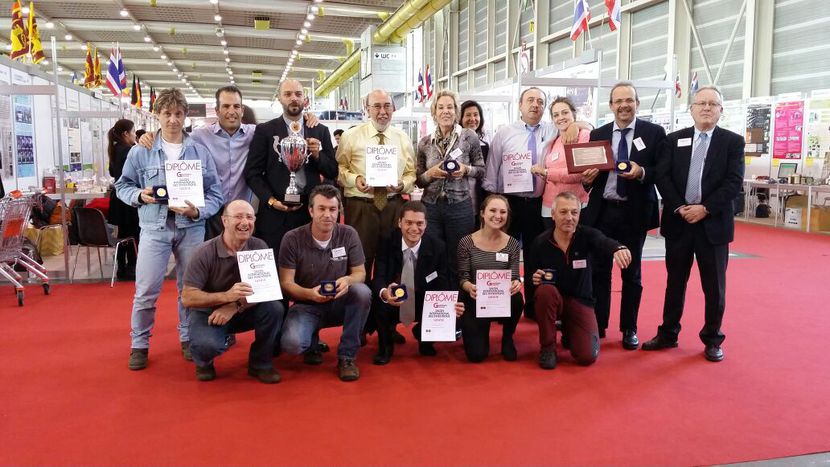 Six ambassadors of Spanish inventiveness in the International Exhibition of Inventions of Geneva
Published on
"Discontent is the first necessity of progress", this quote by Thomas Edison belongs to the universal language of talent without borders. Ingenuity That Brought together inventors from 45 Countries at more than 700 Exhibitors from 15 and April 19, Of which six are Spanish. 
The 43rd International Exhibition of Inventions of Geneva this week have Become One of the parts of the World with the highest concentration per square meter of alertness, enthusiasm and persuasiveness to more than 62,000 visitors.
At its headquarters near Geneva airport, we found a broad sample of inventiveness, the Most Important Being, an Australian WHO Proposes Improving efficiency Substantially in the classic bike ( Flying Saucer ), University of Bialystok (Poland) That offers a new method of noninvasive prenatal detection of Down syndrome or method Point to Point Mattress, WHO China DPM company designed mattresses and pillows to guarantee perfect rest ACCORDING to the individual anatomy of each client.
Capable of abstracting distrust international news channels broadcast over His country, our six teams Have Been, all, recipients of one of the 52 special prizes Awarded by the organization . We know These clever gentlemen of insight one by one.
Spanish participation
CSR (No Kicking mower blade): Miguel Dominguez Vidaurreta is a carpenter and blacksmith and a fan optimization of working tools . field This blade , Compared to other conventional Prevents jams and stops the machine working in unfavorable conditions high, thick and wet grass, saves time and fuel (gasoline), decreasing to About half the Emissions of harmful gases That of other apparatus.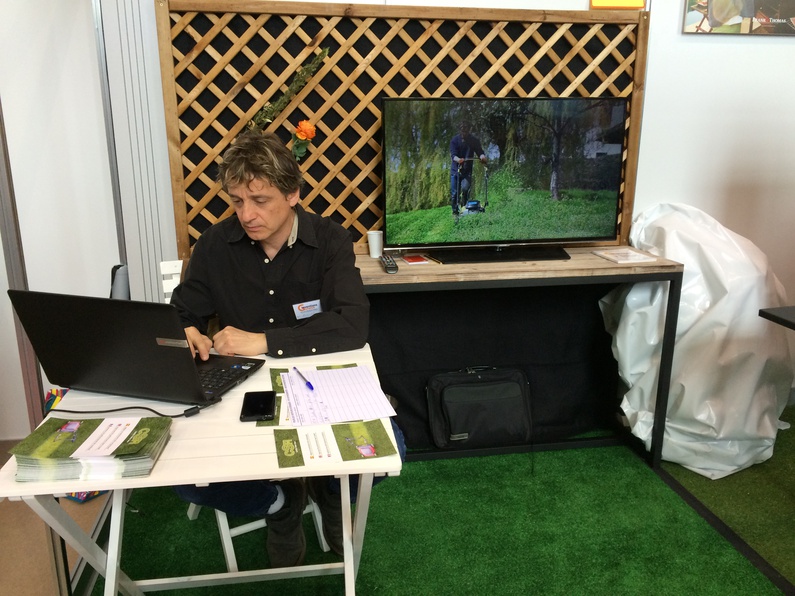 ACCORDING TO ITS inventor is very Important to follow the guidance That've Provides for sharpening the blade, as well as Ensures durability. Vidaurreta Dominguez Receives Gold Medal Exhibition. Contact lextim63@gmail.com
Cycling & Safety:  Carles Vila is a cycling enthusiast Who has spent years observing and studying the lack of attention That there is outstanding for These lovers of cycling, Which wants to remedy a security system for road cyclists . This system Consists of two single electronic devices of a volume and a computer-like cycle, like a matchbox size.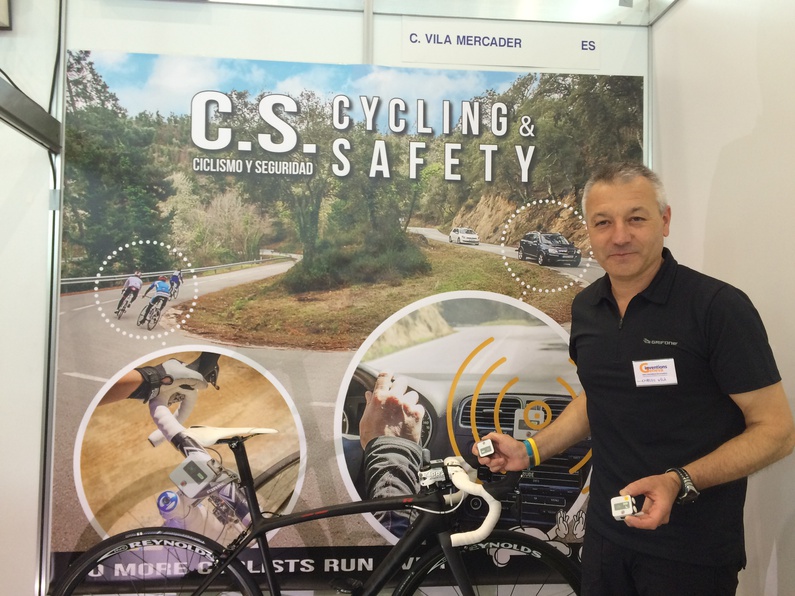 Both devices, vehicle and bicycle, allow Within 250 meters in a straight line  the car can detect the rider by a beep and flashing LED light. The latest data registered in Spain in 2013 shows That There Were 3,700 road accidents Involving cyclists , In Which 70 people died. Carles cycling is a physical and mind therapy after spending a very complicated health episode and want to protect esta invention is the gift of life. Vila wins bronze medal and a diploma Inventarium Science Hall. Contact carlesvila1@hotmail.com
Easy Door System: . Yeray Suárez is Precisely canary and Its origin is crucial to Understand why your child It is designed doors  for easy assembly without screws prefabricated furniture hinges With the four options That lets you open the door frame as Their hooves stick and Easily unstuck with double-sided adhesive tape without screws.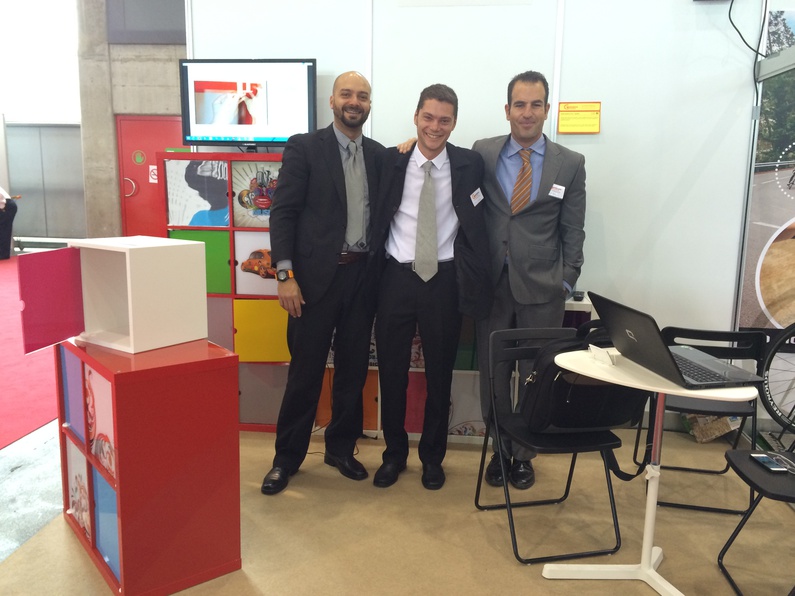 Both the hinges and the door can be manufactured from various materials (wood normally fine methacrylate) very light for transportation and storage saves space in the Islanders appreciate peninsula-archipelago transfer. Suárez García Cabrerizo has received the Spanish Invention Award and Gold Medal Hall. Contact info@milukadoors.com
Logicpalet (detachable pallet): José Luis García Marconel and Thomas unavailable EXTENSIVE experience in the field of packaging and customer feedback made ​​them realize These concern the logistics of recovery thereof. This pallet, to be removable, it is Easier to transport, while saving space in the trucks That Move.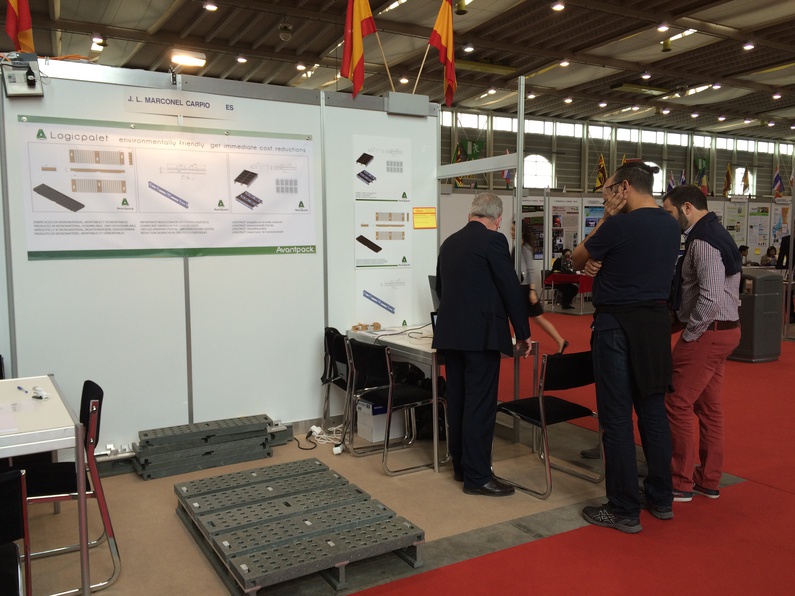 It is a washable product in any of the available materials (plastic, wood and metal). It is an article that looks after the environment as rejection recycled plastic from landfills. Marconel and Garcia Have received the Award of the Spanish Office of Patents and Trademarks to the best Spanish invention of 2015 and the Gold Medal Hall. Contact marconel@avantpack.es
Grill / portable and removable BBQ: Mentxaca Thomas . and his partner chef Paco and Montserrat are respectively blacksmith They found That in the market there was an Easily transportable tool like yours, Both to teach cooking classes, and to expand the number of customers of esta outdoors type of restaurant service.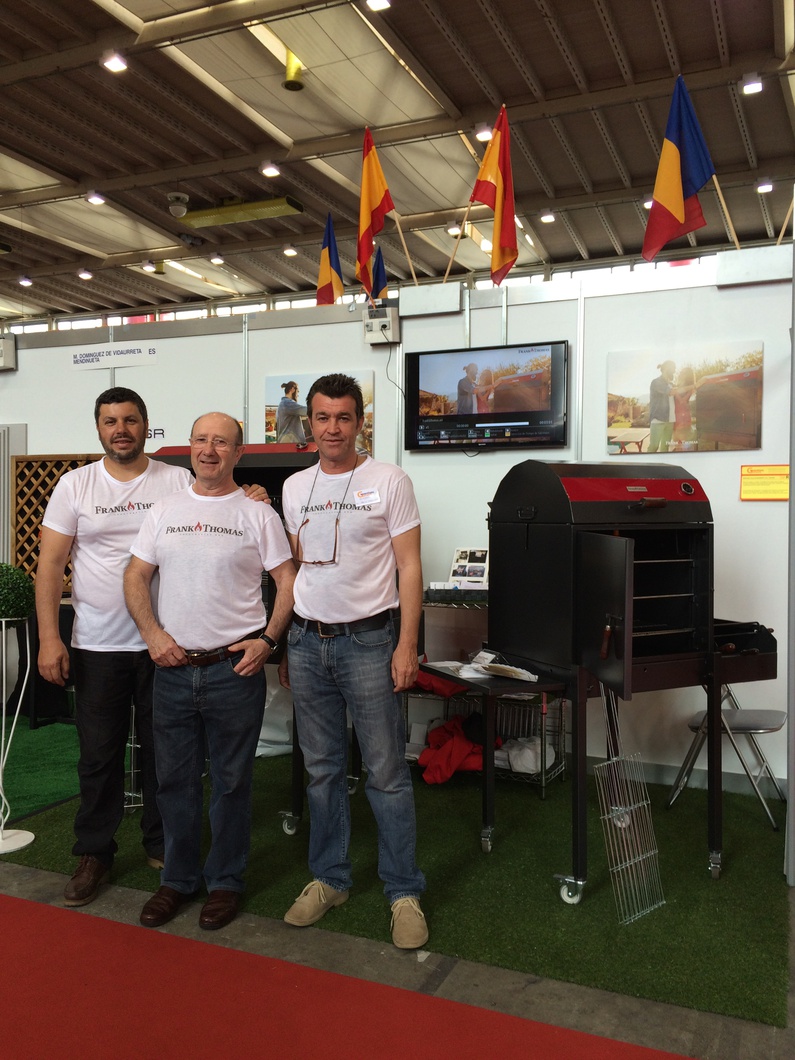 The main features of esta building are: you can cook on the grill and / or grill all types of food Simultaneously ., it is completely disassembled and does not include screws, everything clicks An additional aspect of esta invention is STI Which pendant hung on grill fit up to 15 chickens. Mentxaca and Montserrat Have received Bronze Medal Hall. Contact info@frankandthomas.com
Tragasol: . multifunctional visor for vehicles Agnes Martin Duran and Juan Fajardo Have passed a sufficient number of hours on the road suffering the harmful rays of the sun to make the puree virtue of necessity.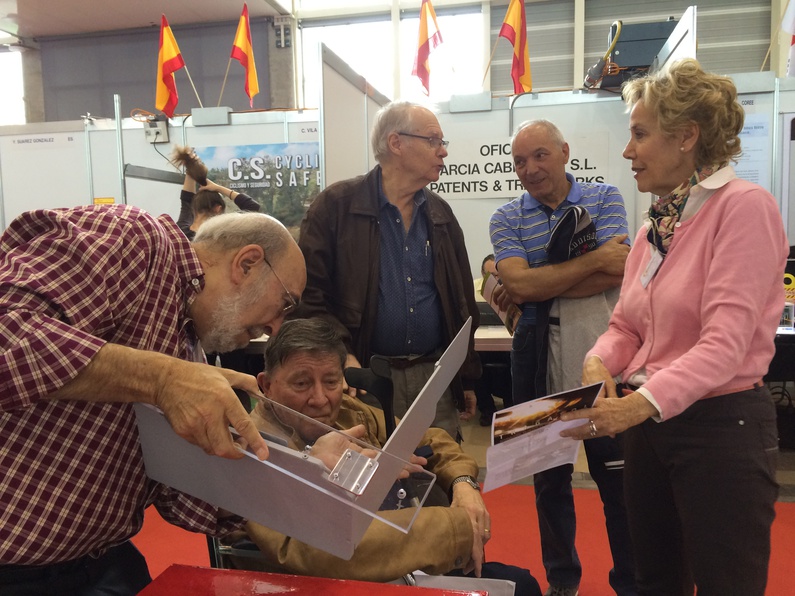 Tragasol is a multifunctional components With hinged visor to protect from glare Caused by the sun while driving a vehicle from all possible inputs, So THAT the driver no time to lose any angle. Martin Duran and Fajardo Have received the Silver Medal of the exhibition. Contact jmfajardo@us.es 
Cost and institutional support
The Spanish Patent and Trademark Office ( SPTO ), through the office García Cabrerizo , is who our inventors have Contacted With the organization of Geneva. José Luis de Castro, head of the legal department of the office Ensures That 100% of the costs of participating In This fair of inventions are borne by the entrepreneur who, in most cases, value Their presence as an investment in the future.
With respect to other years, the number of Spanish inventors have halved , Which Coro Gutiérrez, an official of the SPTO, blames the crisis, and That each stand is a disbursement of € 2.500 to Which We must add any extra than walls and floors as wifi , electricity or specific furniture. However, the risk is worth it. , According to statistics from previous years, 40% of registered Reaches Industrial and commercial agreements through contacts made ​​At this epoch.
The arrival hall is an expense That must Also Undertake the inventor himself, none of the Spanish attendees de este 43rd edition has benefited from aid or any monetary or in kind, except Vidaurreta Miguel Dominguez, WHO saw through the € 2000 Ministry of Industry. Of course, the SPTO Announced This Year That will subsidize up to 90% the cost of national and international patents for Those projects registered in 2014, a breakthrough for a personal very Committed to fight DESPITE His very tight budget.
Warnings
As for tariffs Between Spain and Switzerland , Paco Montserrat warns of strict schedule That These Are, Because if you arrive before 9:00 to La Junquera or just after 17:00 to Switzerland, have to wait for the time specified in These anachronistic to declare the movement of merchandise borders. Voting in referendum "no" to the Schengen agreement Hinders the free movement of persons and goods, and again tedious.
Note: Special thanks to my father WHO Taught Me That the only limits us impose ourselves. A full sail. 
Translated from Seis embajadores del ingenio español en el Salón Internacional de Inventos de Ginebra