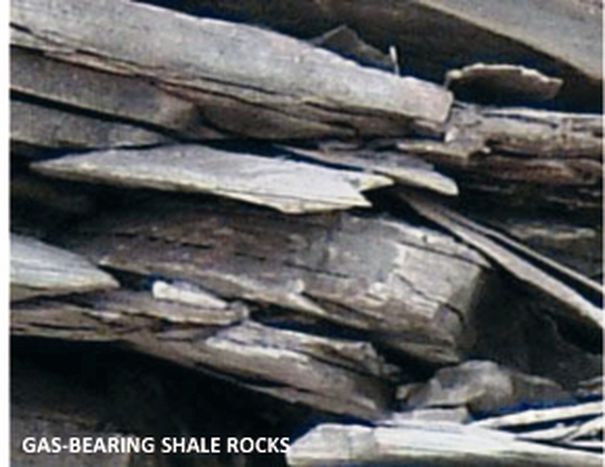 Shale gas in Europe: A ticking time bomb in the EU's backyard.
Published on

By Thomas Mougey What is this obscure yet so powerful "thing"? Simply put, Shale gas is identical to natural gas. Yet unlike conventional gas, shale gas is located very deep in the earth crust and trapped in shale rocks. To extract it, one requires to first break the stone in which the gas is locked by injecting gigantic amounts of water, sand and chemicals.

Once released, the gas can flow up to the surface.

« Shale gas is a game changer » as prophesized by Dieter Helm, economist at Oxford University at Poland's EU showcase of shale gas benefits for Europe on May 6th. According to Helm, shale gas will remodel the way we think of energy markets, climate change and world geostrategic future.

While gradually making its way on the front stage of EU public space, Shale gas has already the world gas market. Thanks to Shale gas exploitation, the energy-glutton US historically shifted from massive energy importer to significant gas exporter. This historical shift generated an unprecedented and steady fall in gas prices worldwide.
"revolutionized"
Shale gas promises
Bearing these facts in mind Dieter Helm's card-reading-like prophecy shifts to a solid realistic forecast. On that pioneer front, Europe has an important role to play as it is being endowed with considerable resources under its feet. While Europe remains hesitant about it, Poland has had it all figured out: As firmly stated by , , "[the Polish] "

Mikołaj DowgielewiczSecretary of State of Poland's ministry of Foreign affairsgovernment fully supports activity in shale gas sector to achieve our EU obligations arising from energy and climate change

As unanimously argued by both Polish authorities and leading oil companies, Poland's shale gas project is on the way. Indeed, prospective drillings are on-going and Polish oil companies achieved technological capacity to initiate exploitation. Things are quickly taking shape as shown by the vice-President of , , who proudly asserted that .

Polish Oil and Gas CompanyM.Karabula"hopefully in about 12 months Poland will be able to deliver the first shale gas to the market"

Shale gas is not a mere profitable economic opportunity. According to , President of the think-tank , . Exploiting shale gas would emancipate the EU from the problematic Russian gas and the ever increasing prices of Arabic oil. In the panelists' view, Shale gas is the instrument the EU can use to reassert its energetic security and stabilize energy prices at lower levels.

Paweł ŚwiebodademosEUROPA"this rock embodies Europe's future leadership"

In the grim times of the economic crisis and worldwide political unrest, the rosy picture proposed by shale gas may win over anyone from the individual energy consumer to top policy makers. Yet, Shale gas's environmental impact is a drawback that may make them think twice about it.
The dark side of the gas
Sidelined by the industry as adjustable issues, Shale gas's environmental risks are firmly criticized within civil society. Within the frame of the climate change crisis, some contest the exploitation of another highcarbon profile resource as an impediment to the mass-implementation of green energy. Besides, environmentalists are alarmed by the local environmental risks generated by the toxicity of the extraction liquids. The water/chemical mix pumped in the subsoil is only partially recovered leaving considerable amounts of toxic fluids to eventually pollute drinkable groundwater reservoirs.
So far, the EU has explicitly ruled out shale gas from its agenda. Not only leaving shale gas in the hands of the member-states, the European Commission is nowhere near to integrate the shale gas variable in its policy making as deplored by Dowgielewicz, Świeboda and Helm. However sooner than later, the shale gas debate will emerge on EU's roundtable as Dowgielewicz publicly confirmed that [the polish government] .
"see shale gas as a common European project that will be a priority for the Polish presidency of the EU"
Political turmoil
Shale gas is not just a game changer for Europe's gas market; it will become EU's next hottest political and diplomatic issue. Endorsing or resisting shale gas exploitation promises to reconfigurate EU energy and climate change policy. As Poland is determined to impose the shale gas project as the new angular stone for EU policy making on energy and climate change, one can easily foresee another phase of turbulence for the European Union as from July 1st.