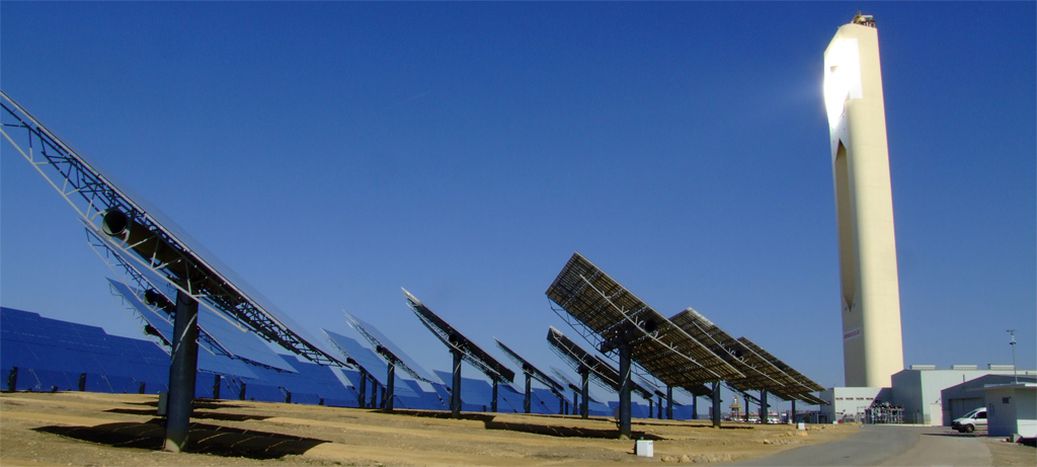 Seville's photovoltaic energy, as invented by Archimedes
Published on
In March 2011 wind energy production surpassed that of nuclear energy production, marking a first in the history of renewable energy in Spain. Yet the underlying paradox is that wind has supplied 16% of the electricity produced in 2010 in the sunniest country in Europe - but the sun is responsible for a mere 2.7%...
From the summit of Giralda, the former minaret that rises in the heart of the city of Seville, you can see that solar panels are all but absent from the roofs. 'Roofs don't offer enough space,' explains Pablo Alonso. He is the general director of Irradia, which has enabled 30 megawatts (MW - a million watts - ed) of solar power installations in surrounding areas of the city. 'The installation would be too small and therefore difficult to make profitable.' That's why the companies in the area are oriented towards the construction of solar farms. These large installations extending as far as several hectares are placed on the roofs of industrial and service buildings, as well as in the open countryside. 'We have been able to make huge savings in the sector and lower the costs of solar energy production by 70%,' explains the young entrepreneur, who is a member of the solar photovoltaic industry association (ASIF, Asociación de la Industria Fotovoltaica) in Spain.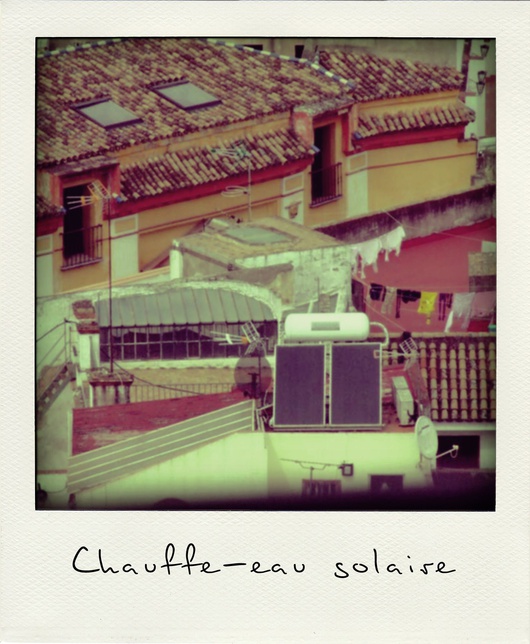 However, the solar industry is going through a difficult period. 'Solar power still requires a lot of investment and in particular, a clear regulatory structure,' says Alonso. 'Still, in recent years the government has been inconsistent.' Thanks to public aid, the sector experienced a virtual boom between 2007 and 2008. But when this flow of public aid began to dry up, the industry became the focus of a very negative press campaign and a general climate of uncertainty thanks to the dwindling investments in it. At the end of 2010 the government delivered one final blow to the industry by yet again cutting aid, without giving any guarantees for the years to come after 2013...
Solar power outcry
Madrid's choices might appall industry professionals, but they do not surprise Andalusian authorities. 'It is clear that in this crisis period the government must be cautious about even the smallest of expenditures,' says Monica Sanchez Astillero, who is the head of the planning department of the Andalusian energy agency (Agencia Andaluza de la Energia). 'We decided on some objectives for regional politics. 400 MW of panels will be installed by 2013, and we are already at 700 MW.' The argument cuts both ways. Those who want no more investment in solar energy, like Jose Manuel Izquierdo, say the cost-benefit ratio of this technology is unsatisfactory. He is the head of Grupo Textura (advanced study group on planning and the environment texture), a Seville-based think tank which studies renewable energy from a social and cultural perspective. Moreover, the fact that the majority of solar panels manufacturers are in China and India makes for a compromised assessment of its environmental and social aspects.
Small and medium businesses that create local jobs cannot be relocated
This provokes quite a reaction from Pablo Alonso. He lists the members of the solar photovoltaic industry association who are now struggling or have been forced to close down. 'These are all SMEs (small and medium-sized businesses) that create local jobs which cannot be relocated,' he explains. 'With a stable market and coherent policy, they would have been able to develop a local production as was done in Germany.'
Archimedes Andalusia
Solar power is disdained in Andalusia because the region found its new pastime in thermodynamic solar energy. Brought into prominence from 1977 by the advanced renewable energy technology centre (CTAER) on the platform of Almeria (in southeastern Spain on the Mediterranean coast), this technology is inspired by the heat rays that were used by the Greek scientist Archimedes to burn the Roman fleet that attacked Syracuse.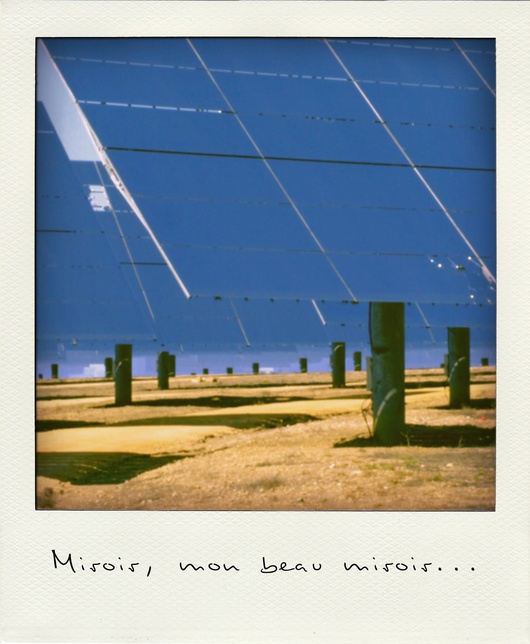 Solar radiation focused through mobile mirrors brings a liquid to boil that then activates a turbine. 'It is refined to a high degree today and used commercially by the Abengoa company in its technological park; Solucar is situated at the city gates of Seville,' explains Jose Manuel Izquierdo. The three solar towers which have been constructed since 2006 are huge installations, several hundreds of hectares of mirrors pointed towards towers between 50 and 165 metres tall. They are an imposing view for the passengers seeing them at Seville's airport.
But these have also had an impact on the countryside of Sanlucar la Mayor, a small town surrounded by wheat fields. 'Frankly, they don't interfere with agricultural work,' affirms Manuel Jesus Bernal, a seasonal worker for the Casa Quemada farm and owner of the land occupied by Abengoa. On the contrary, the towers have become a source of pride for the village. Even Britain's prince Charles made a stop there during an official trip to Spain in early April. Opinion is unanimous on the patio of a cafe frequented by employees of the company: 'Abengoa has given new opportunities to the young people of Sanlucar. The lads all have a contract and are very well paid.' This is significant in a region where unemployment and undeclared work are all the rage.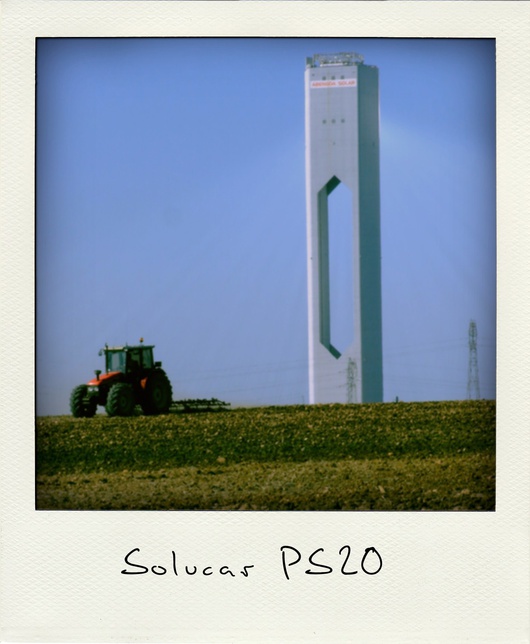 In Andalusia today, the sun provides work to more than 20, 000 people. A third of those are employed in the photovoltaic industry, 45% in the thermodynamic solar industry and the rest in solar heating. For professor Manuel Silva Perez of the energy engineering department of the school of engineering (Escuela Superior de Ingenieros de Séville, ETSI) of Seville, there would be no reason to oppose photovoltaic and thermodynamic solar energy. 'Both cases involve renewable energy. Each technology has its advantages and disadvantages,' he explains. That being said, thermodynamics is approved by a large majority - even students. 'A fourth of our students write theses about or around this subject. Recently our department has welcomed the arrival of European students, notably erasmus exchange students from Italy and Germany, but also of Americans,' finishes Perez. The future hinges on solar energy for one and all.
This article is part of cafebabel.com's 2010-2011 feature focus on Green Europe
Images: © Andrea Paracchini
Translated from A Séville, le photovoltaïque battu par Archimède