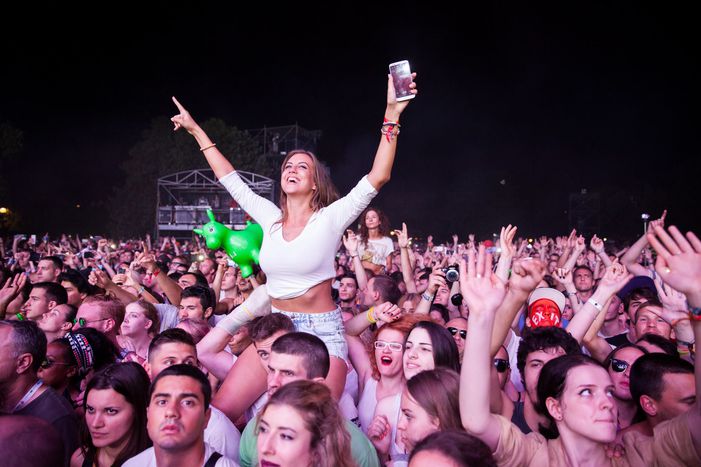 Serbia's Exit festival: between activism and commercialism
Published on
Celebrating its 15th year, Exit festival closed its doors in Novi Sad, Serbia on Monday morning. Despite a record-breaking attendance, economic benefits for the locals, many are worried the festival is losing its political roots for a more mainstream, international outlook.
The record audience of 52,000 celebrated with Manu Chao, Motörhead, Eagles of Death Metal, Capital Cities and many more, not to mention the DJs, who delivered the sunrise to us every morning. If none of the main acts inspired, one could enjoy themselves at the Reggae stage, the Metal stage, listen to regional musicians at the Fusion stage, dance latino, sing karaoke, choose his own music at the Silent stage or just relax in the Chil-out zone area of the festival.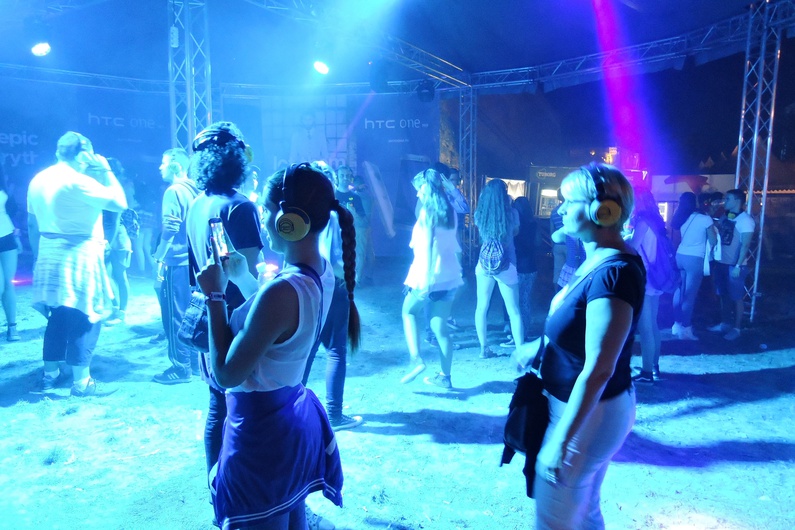 As mentioned in our previous article about Exit, the festival is not just one more mainstream European festival. It started out of student protests, which massively engaged young people in the city of Novi Sad to organise against the terrible Milošević regime that Serbia was living under. They decided to turn their struggle into a beginning with something they are familiar with - and that was music. Students rented a huge bus and drove around the city screaming: ''Exit''. It marked the first leap out of their daily problems as they started to show others that change is possible, if one doesn't just expect someone to hand it over to you.
Help for the local community
It's not just that the festival started as an answer to a struggle in a community, the community rose with the festival itself - each year more people have been getting involved. For example, nurses who didn't have a job could work on Exit, gain some experience and some money. With the help of Exit, the city of Novi Sad founded its own tourism board. Students were doing the organising, thinking about problems and being active in their solutions, trying not to fall through the spiral staircase of lost opportunities and melancholia.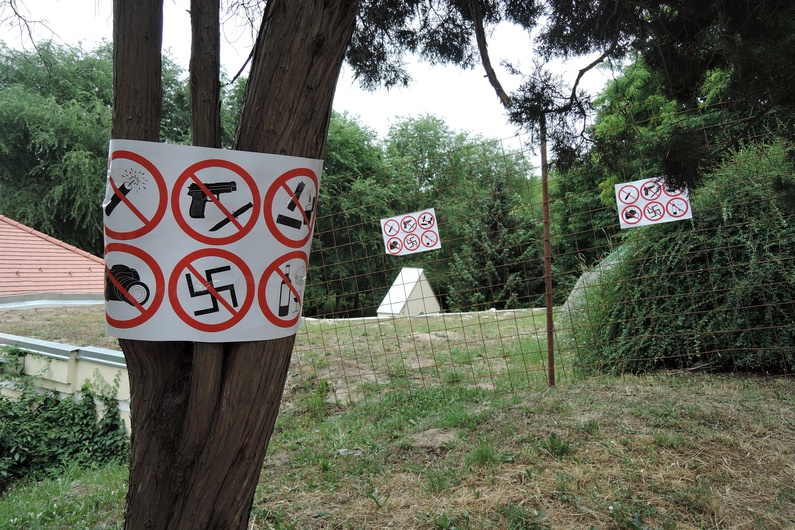 Nemanja Milinković, who was in charge of marketing at this year's festival, talks about economic and social benefits that the festival brings. The former includes all the extra rides taxi drivers make for the festival, all the rented apartments, hostels and hotel rooms, the extra shopping that is done - of course, including souvenirs. Then there's all the extra rakija, a fruit brandy which is drunk during the festival in the city. Exit also has at least three days of pre-festival happenings but bars and coffee places were full all over the city throughout.
The social benefits include redefining Novi Sad as a European city, transforming its image from the city, where the centre and bridges were bombed by the USA around 1999. Now it's a lively youth capital with an active young population. Thanks to Exit and its foundation, the city is competing to be the Youth capital of Europe in 2018 - something no one thought was possible ten years ago.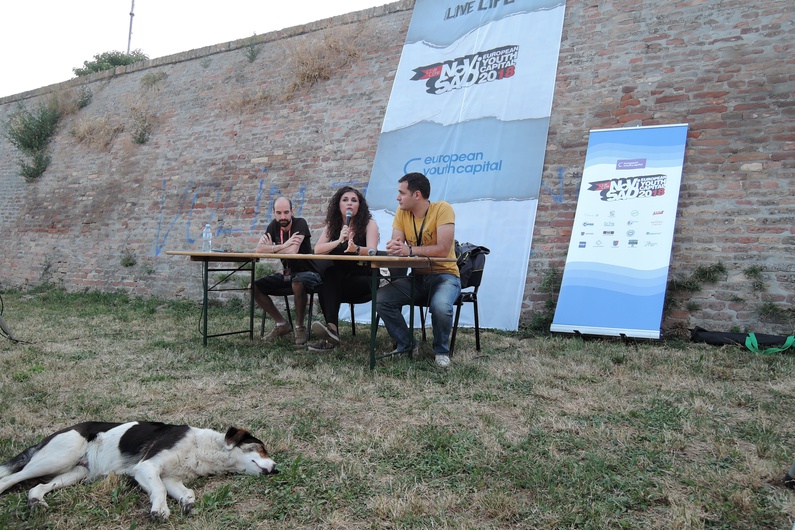 Changes began around 2005
After a few years of organising as beginners, sponsors started noticing the festival, allowing the organisers to attract bigger acts on a yearly basis. They became more international, as did the crowd, which for the first time meant there were more visitors from the UK than those from the Balkan region.
Milena, from the SRCE association (which was presented along with other NGO partners of Exit) explains: ''It started as a different, more relaxed and basically closed-up festival, in this local community, but evolved into a bigger festival bringing audiences from the wider region, then turned out to be a massive festival destination for British audiences. But a few years later, there were fewer British people attending and more people from other European countries and today I'm happy again to see more people from the region itself.''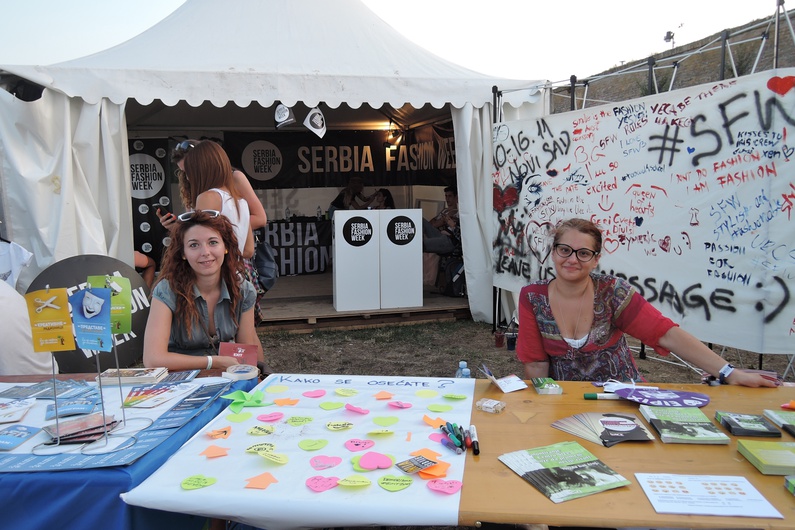 First time volunteer Olivera said that in the beginning of the festival there was a strict opinion on who is going to this festival. ''People are now more open. There were a lot of rumours before - that this festival is not safe, that people on drugs came here and now those opinions have changed.'' She and her friend Anđelka came to work as volunteers to get Exit tickets - which is the only pay volunteers get - and meet new people. They are obliged to be there six hours a day and help visitors with any problems.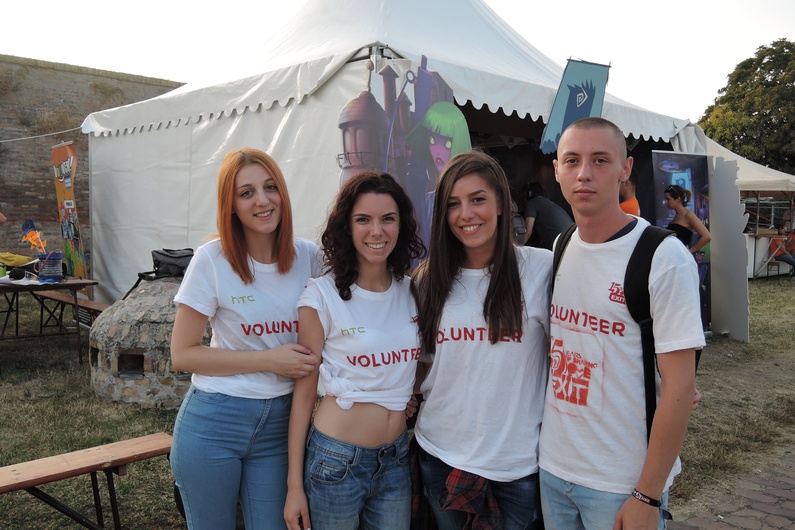 Some locals have been more negative about the changes. A local from Novi Sad, Đorđe, mentioned that he's been going to this festival since the beginning, remembering how in the first years ten of his friends came and hung out at this fortress for the entire festival. Today, only a few of his friends can join. The tickets are quite expensive for Serbian standards, the price of drinks and tickets are rising annually and fewer and fewer locals can afford it. The festival is mostly adapting to international expectations, as they used to be the biggest crowd - and because of this organisers in a city such as Novi Sad wish to attract them, due to their financial capabilities.
''They only care about the Britons, they don't care about us,'' Đorđe mentions after saying he is aware of the positive things foreign visitors bring to the local community, however they should bring something positive directly for the locals as well. Or at least make sure they can still attend and work in a normal manner. ''You see these volunteers working all day and night and all they get is a sandwich - that's it.''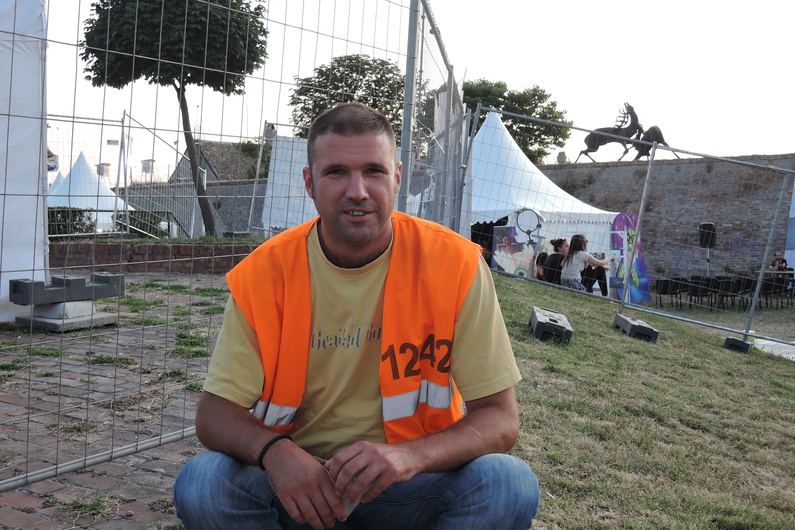 Bojan has been working as security on the festival for three years, before that he was attending as a visitor for at least ten of them. He says the festival has become much more commercial in the past years, in the sense of the acts getting more and more mainstream by the year. ''I don't like that the majority of the people are hanging out only by the main stage and the dance arena. I heard somebody say yesterday they came to listen to one main act and then go home. That used to never happen before. You used to come at 10pm and get home in the morning. All this little stages are become empty, it's not balanced and that should be the point of the festival.''
Mainstream, massive, local, alternative or activist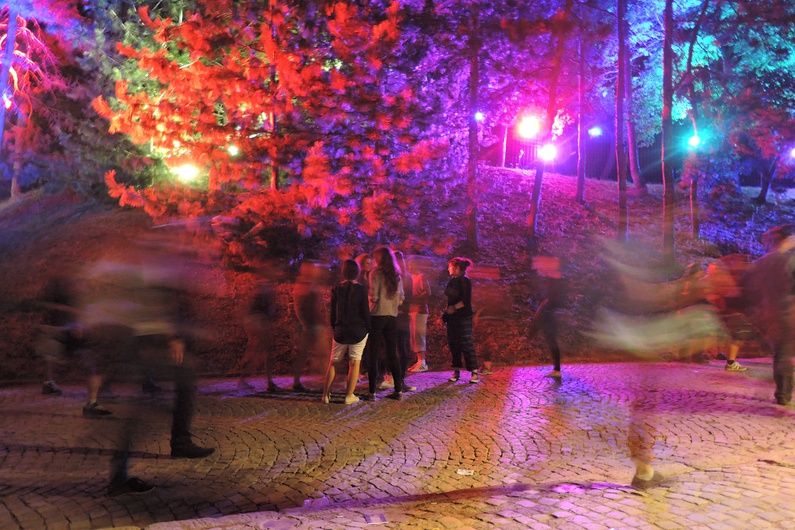 Members of a young Slovenian band Koala Voice, who were the first act to perform on Thursday's backstage opening, mentioned that one can of course see a lot of history while driving to the festival, as well as hearing stories on the streets of Serbia. ''If people are aware of these stories and also aware of the reason why something started, a festival can keep its activist side even though it's huge and massive.'' On the other hand they mentioned that festivals in summer are a time to have fun, take some relief and spread love and discover some new great music. For them as musicians, it's also a way to see what and how other bands are playing.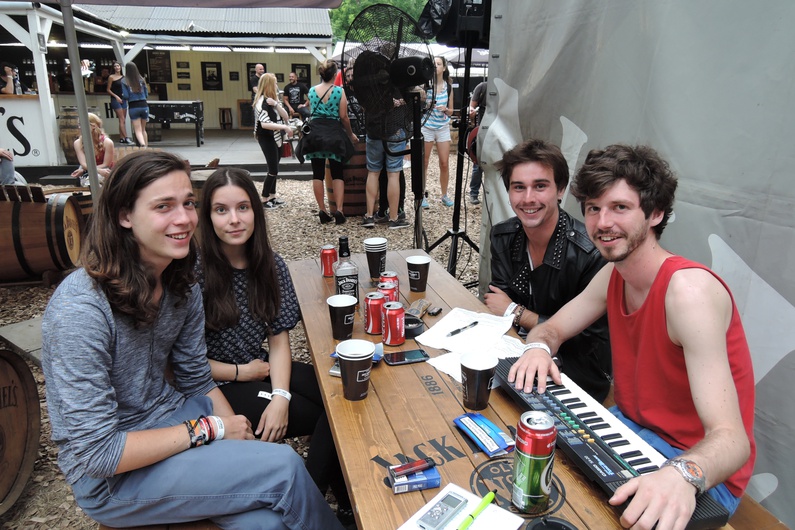 And that is usually the taken view on festivals. Meeting people and getting to know new music. The organising team of Exit has also changed a couple of times, due to a switch of generations. With each switch something changed and the original activists' dream of change died out just a little bit. However a different flame rose, at least among the organisers. They are trying to change the city, they are trying to give youth a chance, so they won't have to move somewhere else to be able to live.
Visitors mainly come to have fun, and by this they support a city and its young population, which is fighting to have a good life. So while Exit is not directly changing the world, and while it may have its critics, the positives do percolate through to the people of Novi Sad.