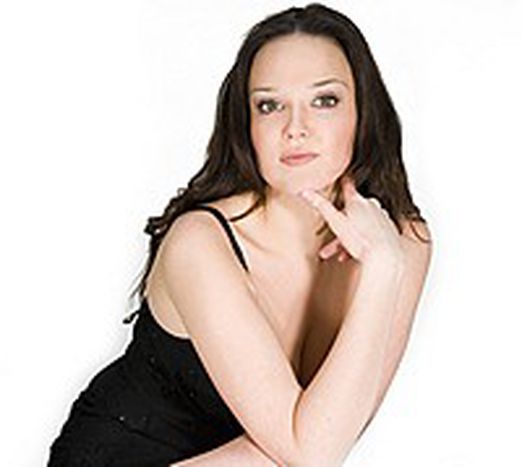 Serbia win Eurovision
Published on
Inaugarated one year before the treaty of Rome in 1957, the Eurovision Song Contest celebrates European diversity. All eyes are on Helsinki during 5-12 May
Monster masks, armoured costumes, hard rock. One year ago, theatrical Finnish band 'Lordi' conquered the Eurovision audience in Greece, as well as the hearts and souls of Europe's audiophiles. They won the highest number of votes (292) in Eurovision's 51 year history so far. The band from Rovaniemi, capital of northernmost Lapland, contributed to developing a unique Finnish trademark far removed from saunas and Santa Claus, with their winning song Hard Rock Hallelujah. The last winning Finnish entry had been Tom Tom Tom by Marion Rung in 1973.
Village people
Boosted upon Lordi's triumphant return to their homeland in 2006, YLE – the main Finnish broadcasting company – embarked on massive pre-show preparations for the Eurovision Song Contest 2007, which traditionally take place in the winning country. With a record number of 42 countries taking part, event manager Kjell Ekholm estimates that this year's song contest has attracted more than 1,500 media representatives. Single domestic and international tickets for the thousands of Eurovision lovers and tourists sold out within twenty minutes, while ticket packages for the final disappeared in two and a half hours.
The 13 million Euro-budgeted 'Eurovision Week' has more than 270 volunteers working behind the scenes of Eurovision Village in Narinkka Square, which opened on 5 May, and has been visited daily by 75,000 people. The rich programme boasts various concerts, karaoke shows, film screenings, sea cruises, wheelchair basketball - you can even bake a Eurovision cake!
YLE's executive producer Heikki Seppälä explains the motivation to create a breathtaking, unprecedented event built around various dynamic contradictions incarnating the essence of Finnishness. 'We want to embrace the polarities associated with our country,' says the website statement. 'Light vs. dark, northern fells vs. islands in the south, our strong bond to nature vs. fast technological development, taciturnity against inner strength and creative madness, as showcased by Lordi in an original way'.
Pushing buttons
The Finnish tendency to equalise disparities is in line with the EU-designated 'European Year of Equal Opportunities for All' diversity campaign.It's a noble concept of the European Commission, one of the contest's international sponsors for 2007. 'Our goal is to increase awareness of discrimination, and to make sure all residents of Europe are treated with respect,' explains Sandra Poczka, an EU media consultant.
Respect reaches outside of Europe as well. Ekholm had called for a ban for this year's Israeli entry, The Teapacks. As part of the European Broadcasting Union, Israel's entry Push the Button, with lyrics referring to Palestinian suicide bombs, goes ahead in the competition.
Locally, the Finnish media have widely covered security arrangements. In an interview by the country's main daily Helsingin Sanomat ('Messages of Helsinki'), security chief Bjorn Akerblom admitted that 'never before have such major security measures been taken in Finland in connection with any entertainment event'. The risk of any major threat is perceived as low. Nonetheless, every arrival will be monitored by metal detectors and X-ray devices.
Slovenian opera or Danish drag?
But Europe's eyes will be firmly focussed on the magnificent Helsinki Arena, which hosts the semi-final and final on 10 and 12 May respectively. Famous Finnish actor Mikko Leppilampi, 28, and TV celebrity and two-time former host Jaana Pelkonen, 30, are joint hosts of a contest packed with spectacular highlights, with more than 300 m² of displays behind the stage illuminated by 800 lights. After all, this is the definitive European stage to observe such a colourful rainbow of personalities with discernably different artistic sensitivities - with the likes of Slovenian opera singer Alenka Gotar, Spanish cheeky boy band D'NASH, first-timers Belarusian former gymnast Koldun and Bulgarian duo Elitsa Todorova & Stoyan Yankoulov as 2007's official finalists.
Maria Serifovic, 23-year-old winner with Serbia's 'Molitva' entry