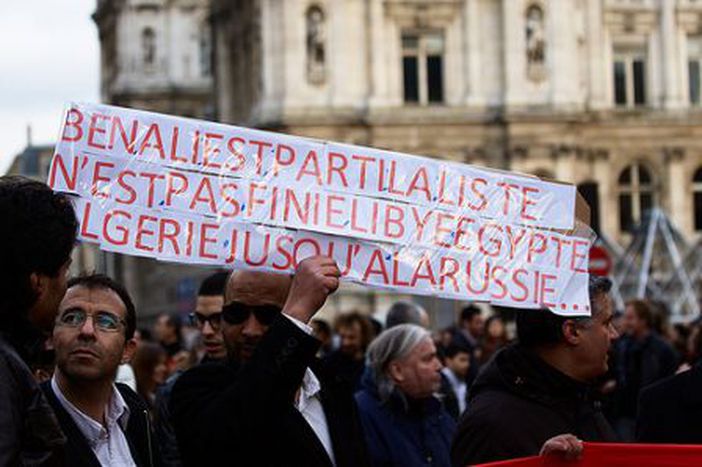 Saving the Libyans, saving the euro
Published on
By Maxence Peniguet, translated by Rose Kelleher It's going to be a big day. The extraordinary summit on Libya and Europe's southern neighbors is due to address sanctions against the Qaddafi regime. Council members may possibly decide to officially recognize the Transitional National Council of Libya as a legitimate interlocutor.
In the late afternoon shift, there will be discussions on the competitiveness pact launched by Nicolas Sarkozy and Angela Merkel in early February.
Yesterday, French President Nicolas Sarkozy caught everyone by surprise by recognizing the Transitional National Council as "the legitimate representative of the Libyan people." The Elysee also propose targeted strikes on military installations of the regime of Colonel Qaddafi. Isolated on all these points, Sarkozy sent a joint letter with his British counterpart, David Cameron, to all European Council members that was significantly lighter in tone. "We should send a clear political signal that we regard the Council as a political interlocutor valid and an important voice for the Libyan people in this phase, " they stated in their letter.
As for the competitiveness pact, discussions are due to start around 17h. A document, which once again falls short of initial plans by Berlin and Paris, will also be on the table.
All this and more will be followed directly by Team Cafebabel Brussels until end of the summit this evening.
Photo: flikr / Gwenael Piaser