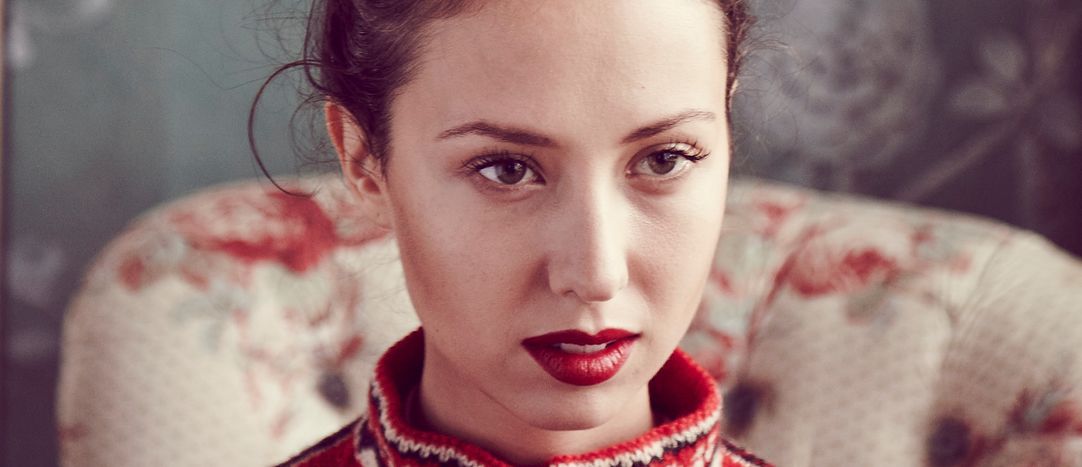 Sasha Siem: String quartets and cautionary tales
Published on
A Cambridge and Harvard alumnus and one of the youngest winners of the prestigious British composer award, Anglo-Norwegian musician Sasha Siem sat down with cafébabel to talk about her musical childhood, breaking away from classical composition, and singing in public.
Given the title of her debut album Most of the Boys, the reason that led Sasha Siem to first delve into the world of music seems pretty apt: "I had a little friend in my nursery school who played the cello and he was very charismatic. He was adorable—actually I was totally in love with him. There's always a boy!"
Born in London to a South African mother and Norwegian oilman father, the thirst for music came from Sasha and her younger brother Charlie—now an accomplished violinist— rather than from their parents' own background (though they are related to 19th century Norwegian violinist Ole Bull). Inspiration came from an upbringing immersed in the classics.
"My brother wanted to start learning the violin and I really wanted to learn the harp, but it was too big so I started learning the cello. [Charlie] is a freak! At the age of two, he saw Yehudi Menuhin playing the violin on the telly…" Siem tells me, interrupting her train of thought, "…and actually my mum used to have these cassettes in her car. She had one of the Vivaldi concertos and one with all the romantic concertos. She also had Françoise Hardy and other French song-writers, so that was quite fun for me."
Naturally what followed was a childhood full of music, from practising the cello to playing in orchestras. Siem adds, "Maybe I was also kind of a geek, you know?"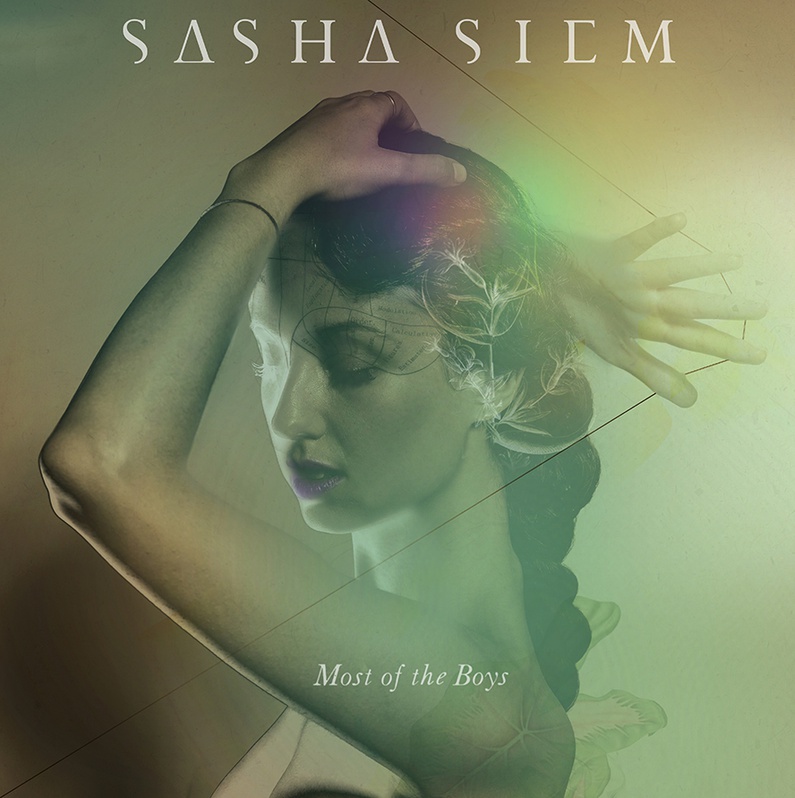 Perhaps taking on Malcolm Gladwell's 10,000 hours rule for achieving mastery in any given discipline, Siem made up her hours through rigorous formal training at university—first at Cambridge and then at Harvard.
"Cambridge was super fun because I did a lot of shows alongside actually studying and a lot of just having a good time. The reason I went along that path was that I was always writing songs as a little kid and somebody heard them and said: 'These are good, you should study composition.'
"So one thing led to another and before I knew it, I was in this kind of incredibly academic environment, which was very beneficial, and I wouldn't take it back, but at the same time I didn't feel that I had to rediscover what it meant to simply write a song."
Very well known in classical circles, Siem was soon writing and composing for the likes of the London Symphony Orchestra, the Royal Opera House, and the London Philharmonic Orchestra. But with success came a tipping point and a mini-existential crisis.
"I was really overwhelmed with commissions, it reached a point where I won this award for British composer or something [in 2010 ed.] and that came with a lot of commissions, a lot of attention, and I think that was really that moment that I decided to scrutinise what I was doing.
"Does it have integrity? Is it really in line with my purpose, I guess? We always have that feeling—we know when we're on track—and something felt wrong... I tend to be radical when something needs a change so I just told my publisher not to take any more commissions, moved to Berlin, and bought an ukulele! In a way, I admire people who don't have to be so extreme but I love that feeling of destroying everything to rebuild it afresh."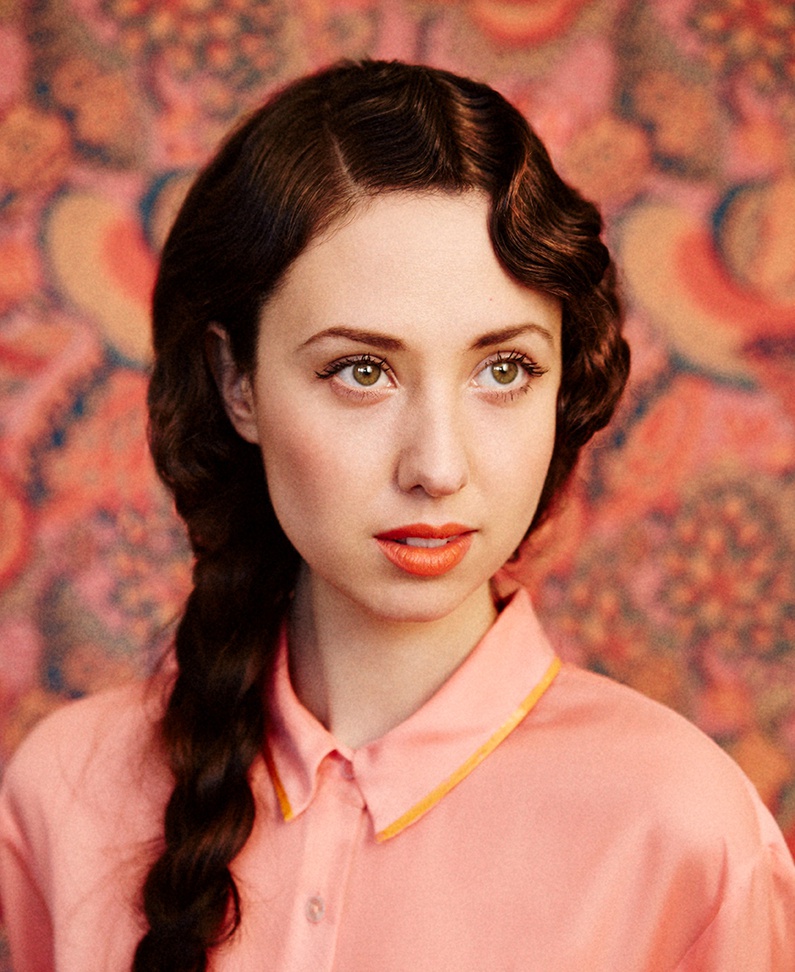 Taking a break from formal composition didn't mean an end to her musical education, however. Over the past few years, Siem has continued experimenting with classical sounds and delving into other musical cultures, including collecting instruments on her travels.
"Actually I was in India recently and I bought a sarangi—you play it like a cello but with your cuticles, so as a cellist I could pick it up, but it'd be very painful. I still would only say I really play the cello but I've developed a real love of picking up whatever I find and playing it—but I'm still not good at picking up wind instruments!"
The new album, however, while full of experimental sounds, is a return to her old friend—the string quartet.
"Most of the instruments you hear on there are strings, so in a way it was a homage. It was going back having rejected it all—a return to the quintessential classical line-up in a way—and seeing how could I do something so drastically different with this and really push it to the edge? So I ended up using them but in a very contemporary, different way, effectively redesigning the instruments. We'd add bits to them, take off the strings, and play different parts of them."
While Siem is a dab hand at composition, and performing in front of huge crowds, Most of the Boys sees her sing publicly for the first time.
"I knew it was what I wanted to do but actually going out in public... I was so afraid! But a friend of mine who was in the band I'd put together for the album kind-of gave me a push and then once I got out there it felt totally like the right place to be."
Working with Sigur Rós and Björk producer Valgeir Sigurðsson during the Icelandic winter, Siem developed a raw, personal sound, reworking her city songs about life in London and New York in a cocooned studio somewhere out in the Icelandic moonscape.
I ask—tentatively—if it's a wholly autobiographical work:
"If my life looked like the album (laughs), I'm not sure I would still be here in one piece! But I think I've grown up as a young woman, being surrounded by my friends' experiences and I wanted to create a story, the feeling that the album is a legend in a way—like a series of cautionary tales.
"From the beginning of the album to its end, you get the sense that it's kind of a redemptive story—through all these false turns and mistakes and just this mess out in the streets of life. By the end I think the message turns back on itself—the last few minutes are wordless and just instruments. For me that was a bold statement, saying 'Ok, we're now letting go of all these conversations and games and going somewhere much deeper, letting it all go.'" The result is an album resembling a multi-act play, equally as bold as it is intimate.
YouTube: Sasha Siem - Most of the Boys
Sasha Siem's debut album Most of the Boys is out now.