Sarajevo's post-Dayton generation
Published on
Young people, who live divided between Sarajevo and East Sarajevo, discuss their individual dreams and their common future, 25 years after the collapse of Yugoslavia.
During the 1980s, a famous Sarajevo-based television show Nadrealisti (The Surrealists) entertained the citizens of Yugoslavia by mocking the rise of nationalism. One of their futuristic sketches was a division of Sarajevo into "East" and "West". Years later, this most incredible and absurd prediction became a reality: Sarajevo, a former symbol of unity, coexistence and multi-ethnicity during Tito's time, was split in two. The madness of the Yugoslav Wars tore apart Bosnia and Herzegovina (B&H) along with its people and the streets of its capital. Although the Dayton Peace Agreement, signed at the end of 1995, stopped the conflict, it also divided Bosnia into two entities – the majority-Serb Republika Srpska and the Bosniak-Croat Federation. This separation of states is also reflected in the partition of its main city: there is East Sarajevo in Republika Srpska, and Sarajevo, capital of Bosnia and Herzegovina, in the Bosniak-Croat Federation.
Today, if you walk through Sarajevo, sit in one of its many buzzing cafes, go for traditional cevapi, hike the many green hills around the capital, or visit the sites of the 1984 Winter Olympics – which Sarajevans in both parts of the city are very proud of – you probably won't notice the difference. Although the central parts of Sarajevo seem more lively and crowded than the streets of East Sarajevo, people regularly move from one place to another, commuting to work and doing their shopping in the many malls that have sprouted in the city centre and on its outskirts in recent years.
Although an administrative border exists between the areas of Sarajevo and East Sarajevo, there are no tangible dividing lines or barriers – there are only somewhat neglected road signs signalling your entrance into a different "entity". Unlike Berlin, which used to be physically divided in two by a concrete wall, the partitions in Sarajevo are more subtle and mental – the young people of both sides are divided by separate ethnic-based educational systems as well as different political and social influences. However, in reality they have much in common, especially in terms of a shared future.
Ahmed (20), from Sarajevo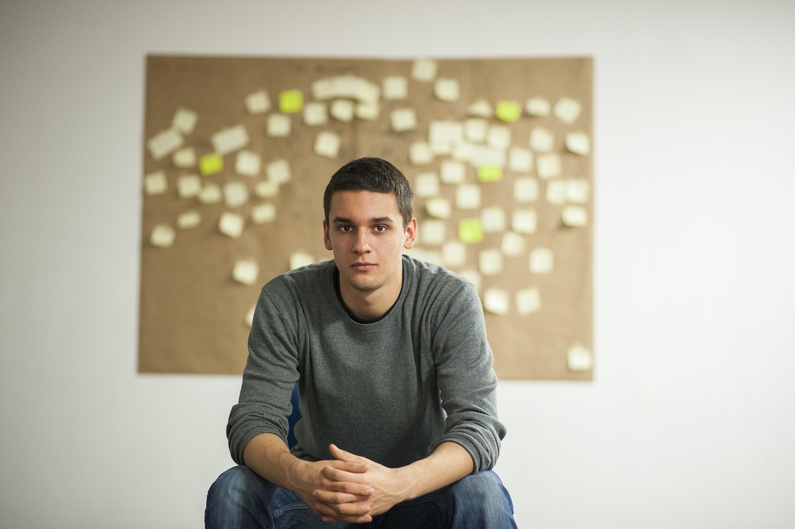 Ahmed is an Economics student and President of the B&H Youth Press Association. Intelligent, eloquent and enthusiastic about his work, he believes that young people today can make a difference in Bosnia.
"I want to be an entrepreneur – I believe this is the only way to have prosperity in Bosnia. But entrepreneurship is stigmatised in our society. Our parents want us to get stable jobs, not to venture into something on our own. Our educational system does not really encourage us either. We have a very high rate of youth unemployment, 60%, which is causing massive brain drain; some 150,000 young people have already left B&H since 1995. They leave to study or work abroad, and they usually do not come back. This is disappointing, because there are many opportunities here, many unused resources. Young people just need to get out of their comfort zone and try something new. Of course many things in B&H need to change, from transport infrastructure, economy, and constitution, to our attitude towards the environment. We need high-quality education and all the rights associated with that, as well as practical skills. I hope that through my engagement in the media and the economy, I can create opportunities for other young people and give at least a small glimmer of hope to my society."
Dobrica (20), from East Sarajevo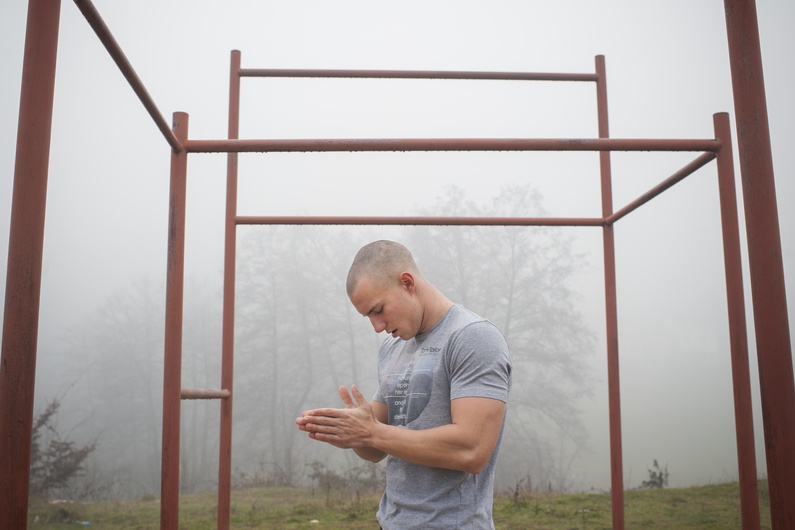 Dobrica just completed his military training. Although he trained and worked in the IT sector, he believes that the Army will offer him better opportunities. Ambitious and determined to build a better future for himself, he is happy with what he has accomplished so far, and is already setting new goals for his education and career.
"I spent months preparing for the examination, and I went through numerous assessments and interviews before joining the program. Military training was tough – the first few days were particularly difficult – but it was all worth it. Just like other young people here, I want a normal life, health and stability. It isn't true that young people in B&H are lethargic and lazy. We want to work, but we know there are great inequalities in our society that limit us. There are few opportunities, and there is a lot of corruption, which affects our drive and motivation. Young people need to be more persistent and have strong wills to achieve their goals."
Adi (24), from Sarajevo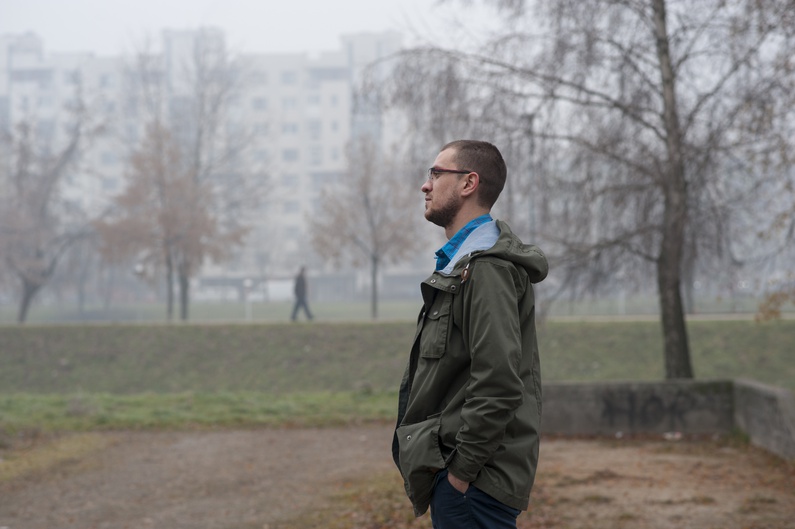 Adi is a Master's student of Criminology, and a volunteer with Unicef and the local NGO, NARKO-NE. We met him in his neighbourhood of Dobrinja, a part of the city on the invisible "border" between Sarajevo and East Sarajevo. Friendly, outspoken and involved in his community, Adi wishes his society would provide fair opportunities for all children and young people.
"When I started my studies, I wanted to work in politics and conduct research on crime prevention. Yet, the older I get, the more aware I am of my society and its challenges, such as corruption, nepotism and lack of transparency regarding employment in the public sector. The system is rotten, and there are limited opportunities for young people. Volunteering opened a world of new opportunities for me. This year I want to volunteer abroad so I can learn more, so that I can contribute to my community, my peers and future generations when I come back. Young people from B&H should travel more, learn about how things function elsewhere, and discover what we are missing here in terms of security, richness of life, diversity, quality education and opportunities to express our creativity. I have faith in young people here; we have the potential to make positive changes because we're looking ahead, not focusing on the past."
Sonja (21), from East Sarajevo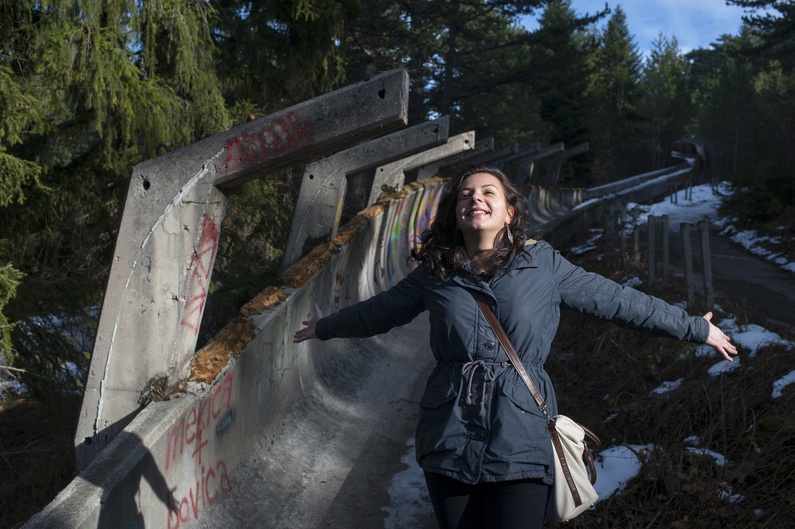 Sonja is a Law student in East Sarajevo. She is friendly and keen on travelling and learning from different cultures, but her main concern is also employment.
"It's difficult to live here if you don't have a good job; there's a lot of poverty, the quality of healthcare is poor, and there are work-related stresses and existential life questions that plague us everyday. Many people have PTSD. Young people feel the effects of war, too, especially if their parents teach them to be nationalists and not to interact with other ethnicities. I look at people as individuals, not as members of a particular ethnic group. We need to respect each other and work together. I believe that individuals can change a lot. If we stress less, if we have hope and optimism, we will be able to make improvements. The biggest problems in our country are corruption, economic instability and unemployment. Yet, in spite of all these issues, I see myself having a future here because I love this country and its people."
Hajrudin (20), from Sarajevo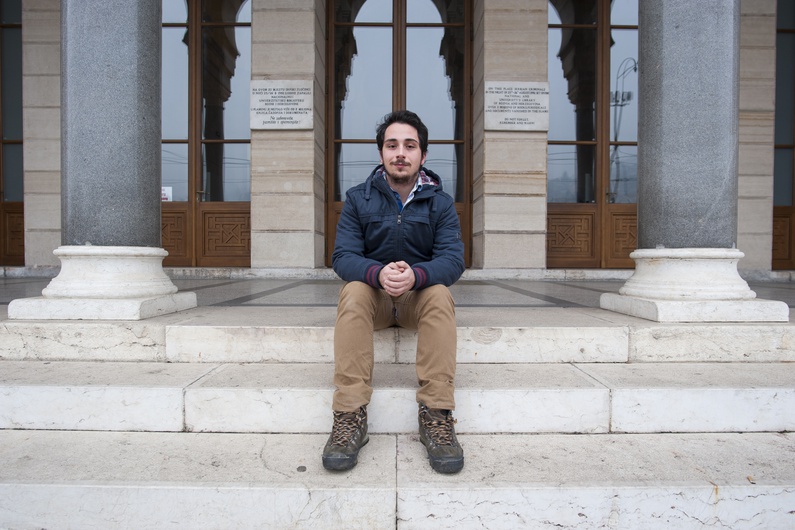 Hajrudin is studying to receive a teaching degree. Passionate about his chosen field, he runs Sarajevo's Youth Council's education program.
"My goal is to work with and conduct research regarding disadvantaged populations, refugees and IDPs [Internally Displaced Persons. ed.], the Roma, and disadvantaged children. I plan to acquire my specialisation in Austria or Portugal, where I'll build my knowledge base – considering we don't have practical training programs in formal education – and then I'll come back and use those skills here. I want to continue working with young people. There is a perception in our society that young people are passive, but this isn't true. Those who have formal positions may not be working as much, but members of civil society and individuals are putting in a lot of effort to make a difference in their society. We just need more positive stories to be shared through the media, and we need to focus on good things and on getting better opportunities, so that we can be motivated to push forward with our work."
Jelena (19), from East Sarajevo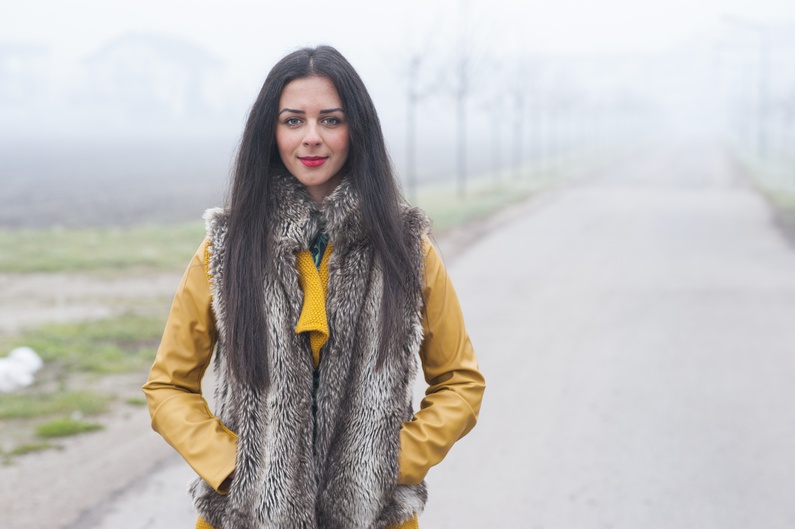 Jelena is moving to Berlin with her family. She is energetic, mature, determined, and eager to seize new opportunities.
"I never thought about leaving before, but this opportunity came at the right time. I don't think it's going to be easy, but I'm excited to try something new, and I will receive a better education abroad. After learning German, I'll probably study microbiology or economics. Opportunities in B&H are limited, and I wish people here had access to better education and more freedom to pursue their interests. There is neither real democracy nor rule of law, which has made young people feel disillusioned. We have a lot of potential, but it isn't being used; the government doesn't facilitate opportunities for us. Young people don't have work experience, which makes it difficult for them to get jobs in the first place, and even if they are creative, they can't exercise this creativity because they lack the financial means to pursue their creative interests."
Zlatan (24), from Sarajevo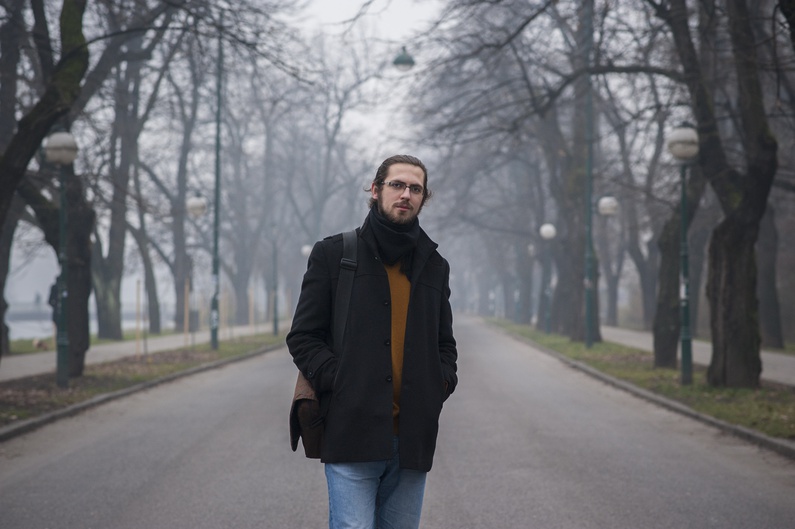 Zlatan is a Psychology and Political Sciences student. His demeanour is very Zen-like as we talk about philosophy, his studies and his writing aspirations.
"I recognise the shortcomings of my university, which is why I have always sought to volunteer and work during my studies in order to expand my skills. There is always uncertainty about the future, and that is the reason why people go abroad. There is a perception that we have no control over our lives and our environment. Young people often create negative narratives of the present, taking on the views of their parents and idealising Yugoslavia in the process. Reality may sometimes seem gloomy, but I believe that the possibilities are endless. I hope to have the time, space and resources to pursue my passions – writing, research and psychology, and I wish for everyone else to have that same freedom. It's important for young people to search within themselves first, to disconnect from the news and Facebook, to go to the library, to think and speak positively and then to see how their lives have gradually changed. We should look at our society from a wider perspective, with more humanity and empathy – only then can we recognise the opportunities we have right here before us."
Milan (24), from East Sarajevo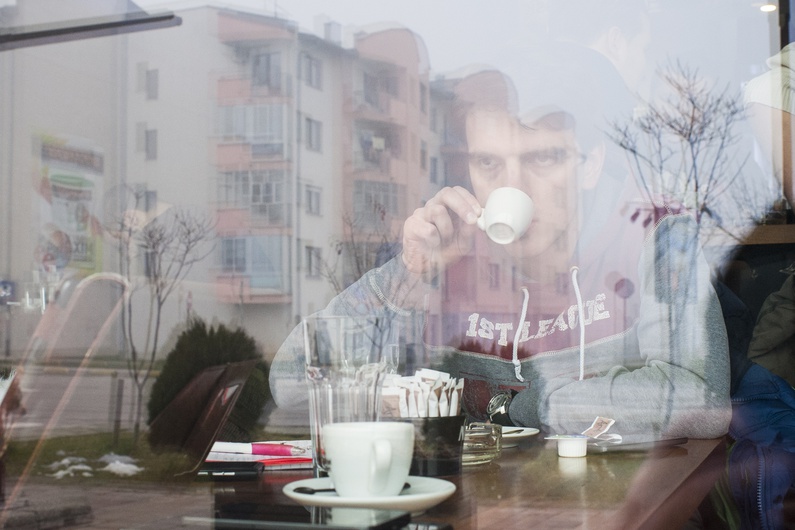 Milan is a student of Mechanical Engineering. He used to be President of his university's student association in East Sarajevo. Bright, yet uneasy about the future, Milan is fascinated with the Caucasus and is an avid football fan.
"I aspire to have a normal life – to graduate, get a job and have a family. I'd like to work in mechanical engineering, but the industry here is weak and there are limited opportunities. In Germany there's a lot going on in terms of my field, so I could work there, or with one of the foreign companies that have branches here. Young people in B&H are mostly thinking about their employment prospects, but there are also other issues that concern us: politics, nationalism, low standards of living and rising foreign debt. In order to contribute to our society, we need to educate ourselves, we need to learn something new every day, not just through formal education, but by exposing ourselves to different countries and cultures, music, sports and films – all these things will help us broaden our horizons."
---
Text: Lana Pasic
Photography: Nemanja Pancic
---
Beyond clichés. Beyond hate. Beyond the past. 25 years after the start of the Balkans War, cafébabel Berlin's Balkans & Beyond editorial project, showcases original stories that beautifully illustrate life and politics in Bosnia, Macedonia, Croatia, Kosovo, Slovenia, Serbia, and Montenegro. It's financed by Allianz Kulturstiftung and Babel Deutschland with moral support from the Babel International network.