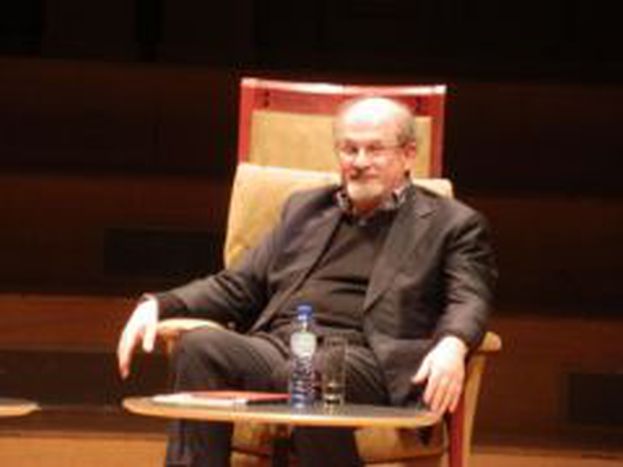 Salman Rushdie's autobiography: a plea for free speech
Published on
Translation by:
Doğan dbasic

By Florent Verfaillie Salman Rushdie was in Brussels on 13th November to present his autobiography "Joseph Anton: A Memoir". This was the opportunity for an author knowing the difficulties and responsibilities it implies to reiterate his fight for free speech. Meeting with an entertaining speaker who doesn't keep his mouth shut.

Salman Rushdie was in Brussels last Wednesday to present his autobiography '". The Indian-born British writer was applauded by a full theatre in the prestigious Henry le Boeuf Hall of the BOZAR centre for fine Arts. This event was one of those were Belgians – both French- and Dutch-speaking – mingle in the audience with expats, and where you need three languages to follow the welcoming introduction. Switching from French to Dutch and to English, there were of course few – if any – repetitions from one language to another. !

Joseph Anton: A MemoirTypisch Belgisch

The warm welcome Rushdie received made palpable the sense of privilege the audience had to attend one of his public appearances, still rare a few years ago. When commenting on the number of spectators, the author hailed the public, derisive: "Don't you have anything else to do?" The first laugh follows and set the tone. As the discussion goes on with the interviewer, you quickly understand is not only a personality's feature: it is a way of life. .

Rushdie's sense of humourIt obviously helped him a lot when facing hard living conditions over a decade

Salman Rushdie was sentenced to death in 1989 by a fatwa of Iranian Ayatollah Khomeini for his book "", which was accused of . The threat was extremely serious, as Rushdie's Japanese translator was murdered, and attacks on both his Italian translator and Norwegian publisher were nearly fatal. Protected by the British Intelligence, Rushdie had to live hidden and to move from one secret place to another under constant police surveillance. Nothing glamorous, really. . They were about to give him a new identity for a while. Somehow, this turned Rushdie into a fictional character as well.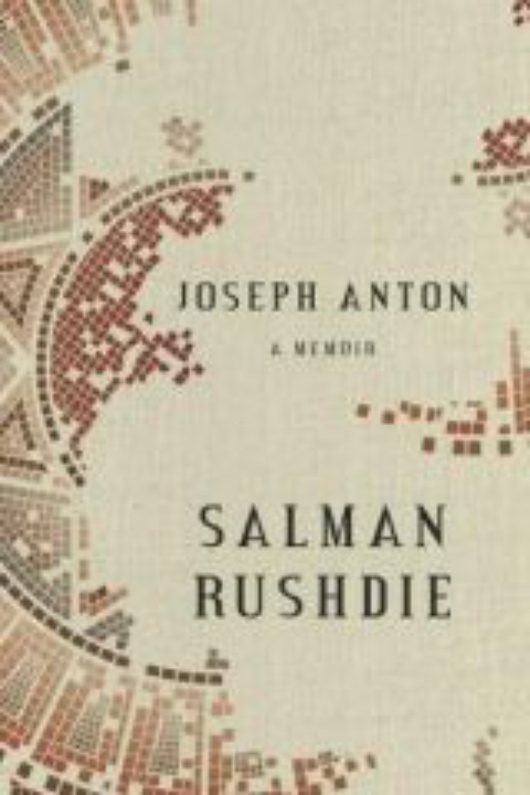 The Satanic Versesbeing against Islam, the Prophet and the KoranAs he was asked for an alias, he came up with 'Joseph Anton', a conflation of his favourite writers: Joseph Conrad and Anton Chekov

'Joseph Anton' is a story about how does a writer live with his family under threat over a decade and feel it into his flesh. About how he does share intimacy with bodyguards, carry on working, stand criticisms and struggle for support, fall in and out of love, stumble and learn to fight back. The book is composed very much like a novel, in plain prose and in the third person. Although bizarre, . This choice finds its coherence in a book handling with the split into several selves: Rushdie vs Anton, the private vs the public man, the writer vs the character.

the "he" feature is to give Rushdie some mental space to maintain a critical distance from himself

, as well as raw emotions and hasty judgements. It is nonetheless an essential work of self-affirmation. He aims to correct the 'tabloid-constructed' misunderstandings about his position and role: an immigrant novelist who came from a former-colony and with a Muslim background and who settled down into the West as an atheist. This journey taught him who he was and wanted to be. It also tells the reader why it was important to him to defend his honour as a writer, presenting his choices and position in a comprehensive and narrative way.
Rushdie's autobiography is written with much frankness and honesty
Salman Rushdie's voice is soft and measured, his choice of words precise and pleasurable. He is physically quiet and passive. But Rushdie is a fighter, and obviously enjoys fronting up to anyone on an intellectual battleground. He actively rejects fear and anger and pleads for fun and de-dramatisation as a crucial necessity in an open and tolerant society. When asked if he has provoked regrettable violent reactions, he replies: "".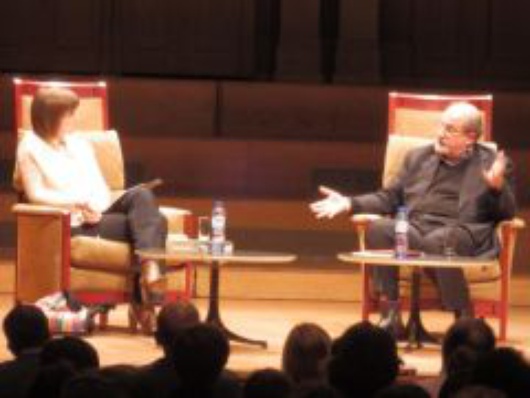 It doesn't mean we have to give up this idea that in an open society people often disagree with you. And that has to be ok

As he ironically stresses it, living in captivity in order to defend freedom has something absolutely grotesque. But he insists: "". After recent protests in Muslim countries against an insulting movie, 'Joseph Anton' will certainly find some echoes and foster the debate about free speech.
Literature is the voice of freedom
Despite his deep opposition to univocal interpretations, the author is nevertheless and conscientiously trying . In particular about what remains his own version about his life-story. Writing from the heart can hardly be enough. This suggestion should sound to our readers as an open call for criticisms. As a provocation for another living debate.
to sell his own as a truth
()

Translated from Salman Rushdies Autobiographie: Ein Plädoyer für freie Meinungsäußerung