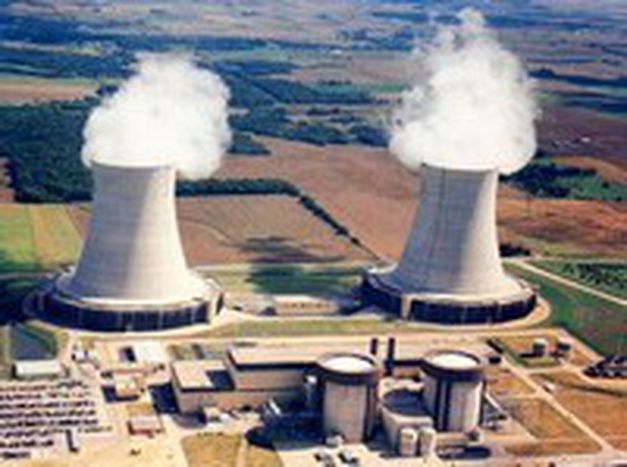 Russia's interest in Iran
Published on
Translation by:
corina gafner
The conflict between the West and Iran regarding its nuclear program is ongoing. Russia has offered to mediate – but is also thinking of personal gains.
Russia suggested that Iran, in the frame of a joint project with and in Russia, could enrich uranium. At the moment, negotiations are taking place between the two states, the outcome of which are very open. Teheran allegedly wants the plant to be constructed on Iranian territory, as reported by the Moscow newspaper 'Wremja Nowostej'. Another Russian newspaper, 'Kommersant' reported that Teheran wanted to limit the operating time of the Russian-Iranian project to two years. Thereafter uranium would be enriched in Iran.
Money to be made in developing countries
Russia did, however, explain that if negotiations fail, it will refer the 'Iran dossier' to be voted on at the UN Security Council. Yet until now there have been no indications that Russia would be in favour of sanctions or military intervention. Quite the opposite. By imposing sanctions, the Iranian nuclear programme will "not be delayed, but will be accelerated", warns the Chairman of the Committee of the Russian Federation on International Affairs, Iran dossier' . As long as Iran distances itself from the Non-Proliferation Treaty (NPT), Russia will continue to urge Teheran to comply with earlier treaties.
Moscow proposes to build a joint uranium-enriching plant, which is part of a suggestion by Vladimir Putin who in his January press conference in the Kremlin mentioned the idea of building regional uranium-enriching plants in various countries. These centres should be supervised by the International Atomic Energy Agency (IAEA) in Vienna. Thus the further spread of military atomic technology will be averted, and at the same time developing countries will be allowed to build nuclear power plants.
Putins's suggestion is not without personal interest. Russia hopes that it will earn a lot of money through the sale of nuclear power plants in developing countries in the future. In his brief visit to Hanoi, the Russian Prime Minister, Mikhail Fradkov, proposed that Russia could deliver turnkey power plants to Vietnam and also train staff.
Russia's atomic business in Iran
The careful actions of Russia concerning Iran is primarily explained by economic interests. Nuclear power stations in Iran means big business. Iran wants to build seven power stations, costing a total of ten billion dollars.
In 1998, Russia was granted taking over construction of the Bushehr power plant which had initially been started by Siemens. At present, there are 1,500 specialists working on the site. The power plant should be operational next year, according to Vladimir Kutschinov, the spokesperson of the Federal Atomic Energy Agency, 'Rosatom'. "Some cables still need to be laid," explained Kutchinov in a press conference in Moscow.
Arms trade included
Russia is also interested in Iran for arms trade. Last autumn, Moscow and Teheran signed a 700 million dollar contract for the delivery of 29 Russian surface-to-air missile systems (TOR-M1). The Russian missiles have a range of 12 kilometres and can shoot down airplanes and guided missiles. They will be used to protect the Iranian atomic facilities.
In the international media, there were reports that Russia was also interested in helping to modernise MIG 29 airplanes of the Iranian air force, as well as supplying patrol boats and military equipment to Iran. Yet Mikhail Dmitriev from the Federal service on military and technical cooperation explained that there would be no further arms trade with Iran.
The author is a member of the correspondant network n-ost.
Translated from Russlands Interessen im Iran