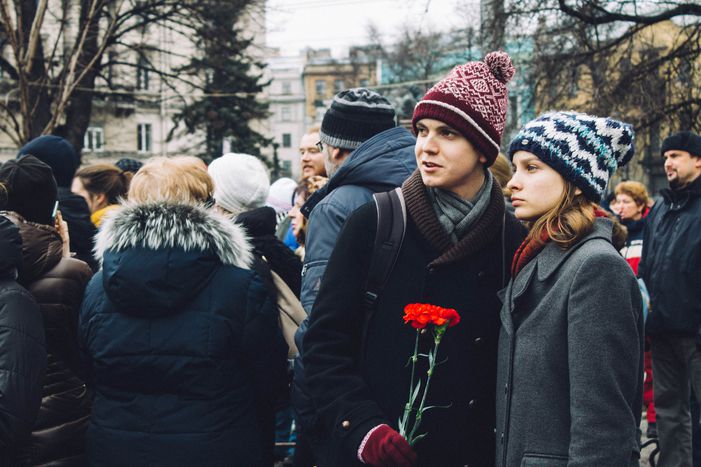 Russian opposition leader Ilya Yashin: "This is a competition about who will get the first bullet"
Published on
Ilya Yashin, one of the closest friends and colleagues of Boris Nemtsov, the Russian opposition leader murdered just outside the Kremlin, speaks to cafébabel about how Nemtsov's loss has been felt in Russia and his hopes for democracy. 
Yashin was born in 1983 in Moscow. A seasoned politician despite his young age, Yashin was among the founders of the Russian "Solidarity" opposition movement, along with Boris Nemtsov and chess Grand Master Garry Kasparov. A political scientist and doctoral student at the Higher School of Economics, Yashin is a former associate of the "Yabloko" liberal party, and a present member of the "RDP-Parnas".
He has participated in numerous opposition campaigns, including "Strategy-31″ which holds demonstrations of every 31st of the month to defend the right of public assembly, enshrined in article 31 of the Russian Constitution.
Yashin has been arrested several times during demonstrations and has been a target of attempts to discredit his reputation. Yashin has attended decisive marches alongside Nemtsov whose murder he calls an "act of terrorism." His critical statements against the Russian authorities were widely cited by international media after the murder which shuttered the international and Russian community.
CB: There are many theories on who has killed Nemtsov. Which assumptions do you personally consider to be unrealistic and which seem closer to reality?
IY: It is difficult to assess whether there were specific reasons or whether Nemtsov was shot because of his opposition activity as a whole. But it is perfectly obvious that this is a political contract killing.
The investigative authorities have arrested several people on a murder charge - I do not exclude the possibility of these people being the actual contractors connected to the crime. However, there is great concern that the real perpatrators will remain free.
And all indirect signs show that a complicated political blockade has been put in front of the investigation for those who gave the order. From my perspective, the blood trail from the place of death of my comrade, leads directly to the office of the leader of Chechnya Ramzan Kadyrov. The man who, according to the investigation's version, pulled the trigger was deputy commander of the "North" battalion, which was established and highly controlled by the leader of Chechnya. I cannot imagine that he acted independently and without instructions from the leadership.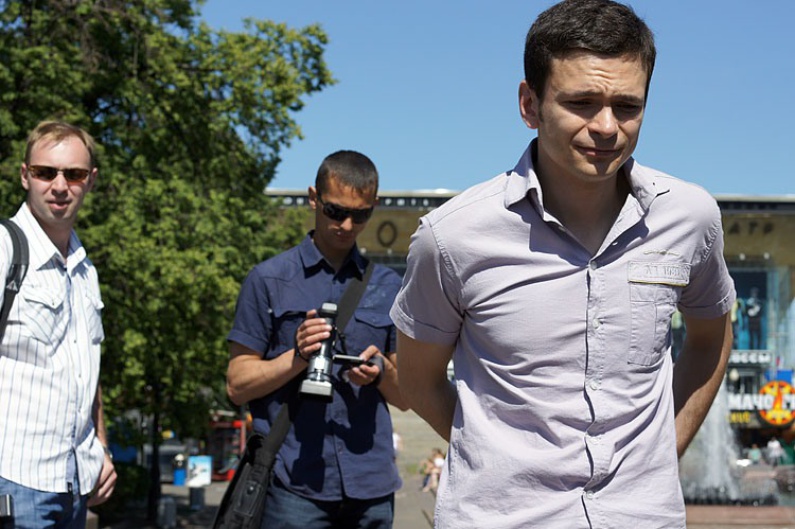 At the same time I am confident. Kadyrov is not the last link between the organisers of this crime. I doubt that he could organise such an demonstrative and brazen murder without the political cover of someone in the Kremlin. Therefore, we strive for Kadyrov, dignitaries in Putin's circle and the Russian president himself to be summoned and questioned. All these people have multiple motives. And Nemtsov has strongly criticised  all of them, highlighting their corrupt practices.
CB: After the death of Nemtsov, many protesters carried banners reading: "I am not afraid". Are many Russians scared?
IY: The murder of Boris Nemtsov is actually a terrorist act. It is a demonstrative political act aimed at intimidation of the part of Russian society, which does not agree with the policies of Vladimir Putin. Of course, terrorism causes fear in people. When a famous person is shot outside the walls of the Kremlin, the most secure location in Moscow, every citizen realises his own helplessness.
But the one who is courageous – he finds in himself a strength to overcome the fear. And I am proud that more than 100,000 Moscow citizens joined the protest march in memory of Boris Nemtsov the day after his death. Naturally we are all depressed by the tragedy that has happened. However, the determination of these activists to protect their rights inspires an optimism. And I sincerely believe that we will create a modern European country in Russia  - something about which Nemtsov dreamed and [something] for which he gave his own life.
CB: What will happen with the critical report of Donbass, which, as is known, Nemtsov was preparing?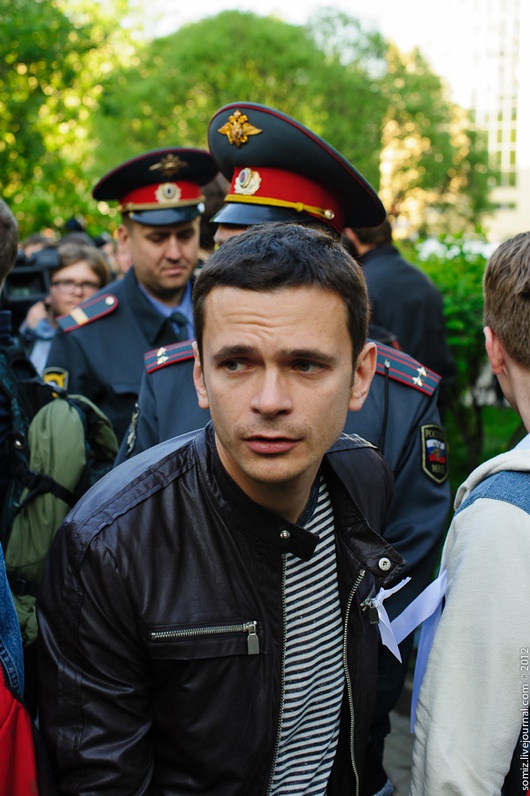 IY: Shortly before his death Boris Nemtsov began his work on a report to gather evidence for the presence of Russian troops in Eastern Ukraine. Putin has said multiple times that the Russian army isn't at Donbass and people in Russia blindly believed his words. Nemtsov hoped to reveal the truth to the people and to tell how our soldiers are dying in a war with their Ukrainian brothers. The start of this war is a real crime and Nemtsov dreamed that this war would stop.                                                                                                     Immediately after his murder, his home and office were ransacked. Investigators seized numerous documents, including materials for this report. But now, we have the chance to recover a significant part of his archive. I have gathered a group of experts, with whom we continued work on his last report. In mid-April we intend to bring this work to its end and publish the report to start spreading it among Russian citizens. It is a matter of honour for us to complete this work, and it is a way to pay a tribute to the memory of our dead comrade.
CB: What are the next steps for the Russian opposition?
IY: The main thing which is expected from the opposition today is co-operation and interaction. All our disagreements and ambitions seem small against the backdrop of this tragedy. And if the opposition fails to unite, all of us could be destroyed, arrested, or in the best case – be chased out of the country.
Nemtsov had been often ironic about the political struggle within  the democratic movement in Russia. He has said it created competition for places in prisons. In reality, everything turned out to be even more dramatic. This is a competition about who will get the first bullet.
Our key task today is to agree on the formation of a unified electorate list for the democratic opposition for the parliamentary elections in 2016. If we can appear united at the elections, there might be a chance to succeed. And the activity at the streets should not weaken. Mass demonstrations on the streets of Moscow and other cities are the only way for voices of dissent to be heard in Russia.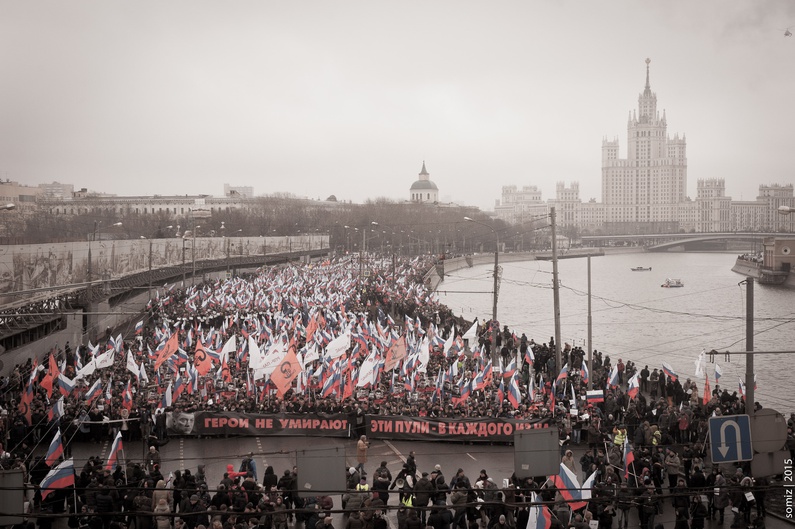 CB: What is  Kasparov's current role in the Russian opposition and for "Solidarity" in particular?
IY: For several years, Garry Kasparov was among the key figures of the Russian opposition. He did a lot for the development of the democratic movement, but he was forced to emigrate. Garry felt that he was no longer safe and hardly anyone can judge him for this, especially after the tragedy with Nemtsov.
Of course Kasparov's role has decreased after his emigration. But I am glad that he, like before, is trying to influence Russian politics, although doing this from abroad is considerably more complicated. I hope it will be possible for Garry to return back home some day. His intellect, his  political and life experience are undoubtedly necessary.
CB: Can you tell us about the creation of "Solidarity" – about key moments of its history and ideas?
IY: The movement was founded in 2008 as a democratic opposition. Our activity is related to enlightenment, the publishing of anti-corruption investigations, participation in the elections, and also the organisation of mass demonstrations against the policy of the Russian authorities. "Solidarity" played a key role in the largest actions of the Russian opposition in recent years, when tens of thousands of citizens went out to protest on the streets.
All these years, the  key figures of the movement were well-known politicians like Garry Kasparov and Boris Nemtsov. And now "Solidarity" desperately needs renewal because these leaders are no longer with us. Kasparov emigrated and Nemtsov was killed.