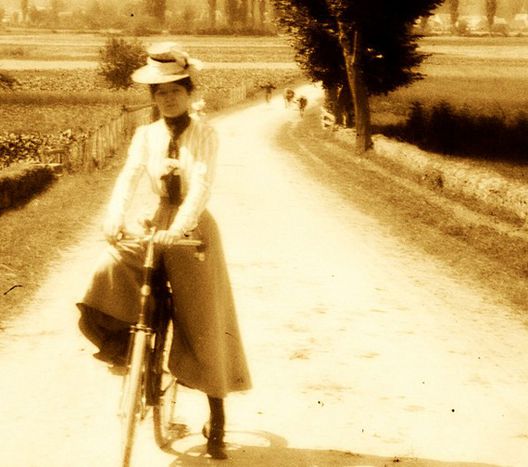 Rural Spain: can love really arrive in a wagon?
Published on
Since the fifties, villages all over Spain have been losing their inhabitants to the lure of the bright lights of the cities. Over the decades a new curious initiative has arisen to remedy this loss and to console those who have been left alone. If Mohammed won't come to the mountain, the mountain - or in this case the women - will have to come to Mohammed – in a wagon
Spain's rural areas are facing large scale migration to the cities, leaving behind an ageing population. Many of the single men left in these rural areas do in fact hope that the woman of their dreams will indeed arrive in a wagon. Since the economic boom of the fifties the necessity for a city-based workforce has increased. Many country dwellers abandoned their villages in search of a job and a better life in the cities. Since then rural depopulation has continued: now only 20% of the Spanish population lives in 80% of the country's land. In the last few decades as many as 3, 000 villages have been abandoned, and almost all of these in central Spain, an area which (excluding Madrid) has one of the lowest percentages of inhabitants per squared kilometre not only in Spain, but in the whole of Europe. 
Just like going west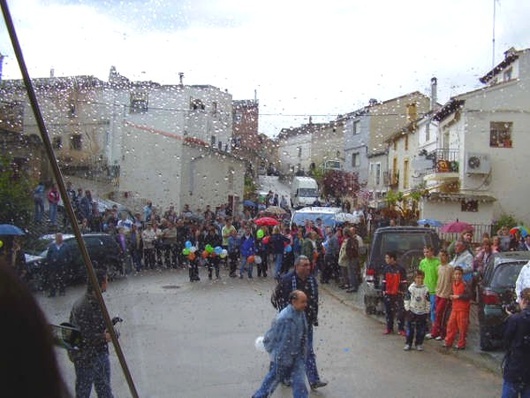 In order to try to avoid further depopulation, town halls and neighbourhood societies have put many new initiatives in place, such as renting out houses in rural areas at very low prices, promising jobs and welcoming immigrants. However out of all the initiatives put in place there is one that particularly stands out - the Women Wagons (Caravana de Mujeres). The idea arose in 1985 when a group of single men in a town called Plan (in the Huesca province in northern Spain) saw the 1951 American film Westward the Women (translated into Spanish as Caravana de Mujeres which literally means 'a wagon train of women'). The film told the story of the repopulation of the American west during the colonisation, thanks to women from Chicago who made the journey west. In Plan there were forty single men and only one single woman, so they decided to put out an advert directed at women aged 20 to 40 with the aim of finding themselves a wife. And it worked – 33 marriages came out of this initiative and the small Pyrenean village was given new life.
Ten years later in 1995, Manuel Gozalo, together with other single men in Segovia (a province to the north of Madrid with less than 25 inhabitants per km², compared to 781 in the neighbouring province and 92.6 in the whole of Spain), decided to bring back this initiative. They founded ASOCAMU (Asociación de Caravana de Mujeres, or 'the women wagons association'). Thanks to these men there have been more that 50 wagon trains to date, leading to more than 100 marriages. The majority of the women who decide to participate are Latin American, who travel from Madrid to arrive in the village where the encounter would take place. These get-togethers often last all day. Everyone eats together and then they look around the area. In the afternoon there is a dance competition and the evening finishes with dinner. The women pay only for their transport; the gentlemen pay for everything else. The women say that above all they go along to make friends and to visit new places.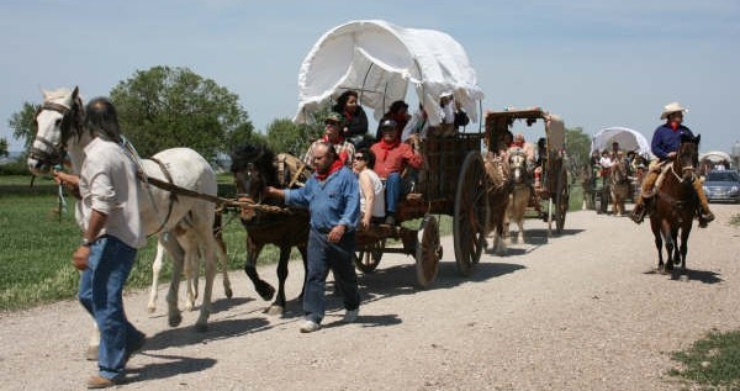 Although no pairing came out of the first wagon, Manuel Gozalo, president of ASOCAMU assures is that it has been a great success. "I went to Aravaca (a district of Madrid) and other areas around Madrid in search of women who wanted to participate and many of them decided to sign up". The second wagon-load was more fruitful and led to a couple who are still together now. Gozalo himself is the perfect example of the fact that the wagons work. "I met my wife in the third wagon trip that we organised. I introduced myself and we got talking and then we kept in touch in Madrid. Now a year later and we are already living together.'
Cinematic history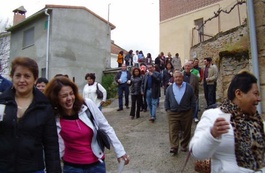 Fifteen years later the wagons are still going, mainly in villages in the Castilla La Mancha, Castilla León and Extremadura regions. The initiative has made it to the big screen with Icíar Bollaín's in the 1999 film Flores de otro mundo ('Flowers From Another World'), which tells the story of three women who decided to take part in a singles party where they met three men from a small village in Guadalajara (a province to the east of Madrid). On 28 November last year, the small town of Calzadilla de la Cueza, (with only 55 inhabitants and more men than women), saw the last wagon train arrive. Gozalo affirms that it is like utopia to believe that we can end rural depopulation, however he assures us that there exists other associations which could do this and maybe have better results. 'It is really all about having a good time and meeting new people. In order to stop the rural migration problem more and different initiatives will have to be put into place such as increasing the subsidies that the farmers receive,' he declares.
Women from all over Spain who have not yet found love now know that the Women Wagons present an opportunity for them to meet the man of their dreams. So it seems that in the rural areas, cupid travels in a wagon.
Translated from Mujeres en caravanas para frenar la despoblación rural en España