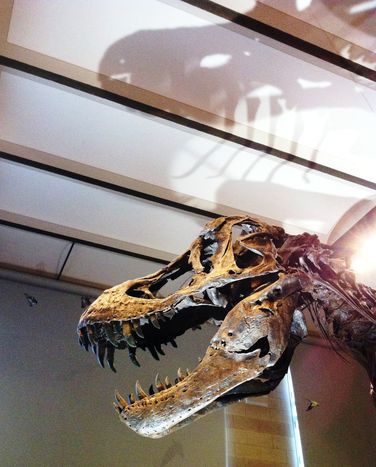 Rule #1 from The Origin of Species: Adaptability
Published on
We are heading towards the end of the summer holidays, preparing ourselves to face the "back to school/work" season, with the latest barbecues, attending the latest festivals and enjoying outdoor events.
But what about those "newly arrived" in town? Those adventurers, explorers, Eurocrats, students, diplomats, in one word: expats.
What about this 36% of the Brussels population, all foreigners. Some of them come from different countries, even from other continents, with different cultures, different lifestyles, regulations and practices. So, what happens when they are confronted with "new regulations" that may jeopardize their "beliefs and values" for the commonwealth of this multicultural society.
This memory of mine and other friends moving to new assignments gives me a second thought about how Darwin's theory on "The Origin of Species" is still a hot topic?
ONE FOR ALL, AND ALL FOR... "INTEGRATION"?
First challenge to overcome is to find a HOME. Not an easy task to accomplish here in Belgium.
First of all from the administrative point of view you need to follow several stages, including registration at the Commune office; but before that final step, you need to have signed a lease contract, put forward a bank warranty, pay for the tenants' insurance and of course a golden rule when it comes to renting a house or apartment is to agree to have an "expertise" for the "états des lieux" (formal inspection and inventory of the property).
So, here is the first kind of "tricky" thing you have to face: negotiating with your landlord to avoid this pricey "expertise." If both parties are foreigners, it could be trickier, and they'll try all the tricks in the book to become "compadres" and "friends" to fight against the dark side and "the iniquitous cost of an expertise."
If the "newcomer" (tenant), has a little bit of respect for Belgian legislation, regulations and practice, he will stick to the "game rules" of the property market, which involves nothing more than to accept the Rule of Law from the place they have chosen to live.
Adaptability is the individual capacity to change some behaviour, follow new rules or adopt new approaches for solving a problem.
When moving to a new country, adaptability turns out to be a fundamental KPI for predicting a successful settlement for easing cultural integration.
So, this is why I ask the following questions:
"Do you feel comfortable adapting to new rules, customs and practices?"
"Do you feel that you will be in a privileged position to turn the law around in your favour?"
"Do you have contradictory feelings about the culture or behaviour of your new host country?"
If you have answered more than one Yes, probably you are not ready for taking the big step of relocating to a new country.
If you have answered more than one time No, Congratulations!
I am sure that with a little guidance, you will manage to enjoy your new HOME.
*Revision of the text by Danica Jorden