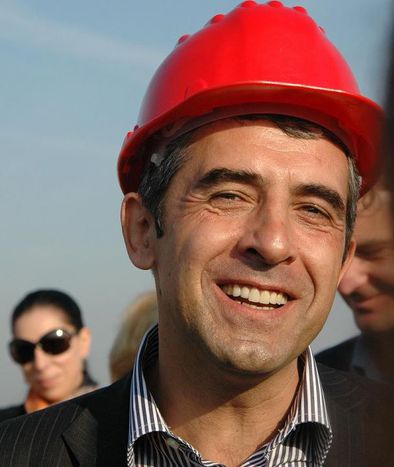 Rosen Plevneliev: Bulgaria's 'Bob the Builder' is new president
Published on
Aged just 47, the former construction minister has managed to stay the nice kid on the block. The most popular minister in cabinet (up until now) does not belong to any political party, but was backed by the ruling party. Yet not everyone is happy with the German-educated politician being in the presidential position for the next five years
No, it wasn't rock star Svetlio who won Bulgaria's presidential elections on 29 October (though he won a respectable 1.6% and is setting about launching a new citizens movement). Rosen Plevneliev, who was nominated and supported by the centre-right wing ruling party GERB (citizens for European development of Bulgaria), won 52.5% of the votes in the run-off against Bulgarian socialist party candidate Ivaylo Kalfin.
Although this was a surprisingly close victory, it was also a predictable one. Plevneliev received 40.2% in the first round, while Kalfin was a distant second with 30.2%. Meglena Kuneva, an independent candidate and Bulgaria's first and former European commissioner (for consumer affairs), received just 14%.
Popular Plevneliev
Plevneliev is very new to politics, having entered the game just two years ago. The former construction minister was himself previously a construction manager, with his efforts going into building highway infractucture and putting European funds to good use in that field. However, many citizens failed to understand why he should move from a post where he made an impact to run for the mainly symbolic post of president in a country which has been a member of the European union since 2007. Plevneliev is generally liked for being modest, pragmatic and remaining uncompromised. However many fear that he will become nothing but a marionette of the ruling party and prime minister Boyko Borisov. His election also cements the power of the GERB party which has members filling the majority of key positions in the government.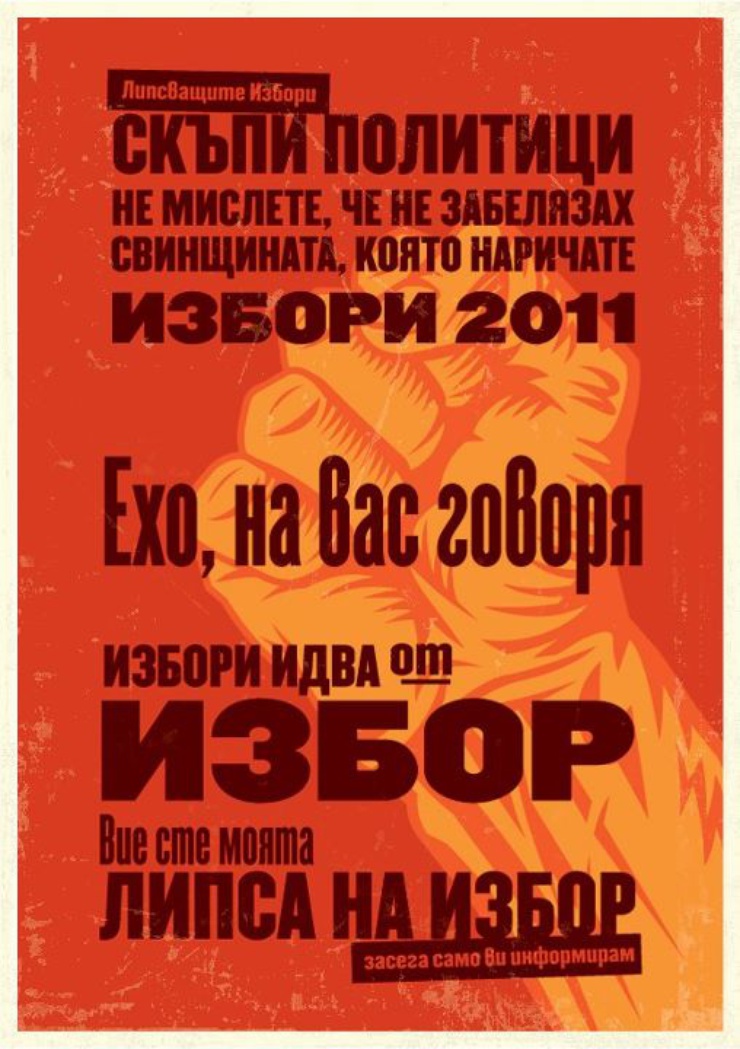 On the whole, general opinion holds that there was no real battle, no real ideas and visions and no real choice. The biggest political weekly newspaper Capital called the elections 'boring'. The editor-in-chief of the economic-focused daily newspaper Dnevnik called the press conference mood the after the first round of elections 'terminal' - to which one reader commented, 'Terminal 1 or Terminal 2?', referring to the growing number of people considering emigrating due to the country's uninspiring political picture). A duo of advertising professionals even created and circulated a posteron facebook, announcing: 'Dear politicians, don't think that I didn't notice the swinish affair you call elections 2011. [The word] Elections comes from 'choice'. You are my lack of choice. For now I am just warning you.'
Image:  © courtesy of 'Rosen Plevneliev - candidate for president in Bulgarian'/ facebook; © courtesy of Georgi Gavazov/ facebook