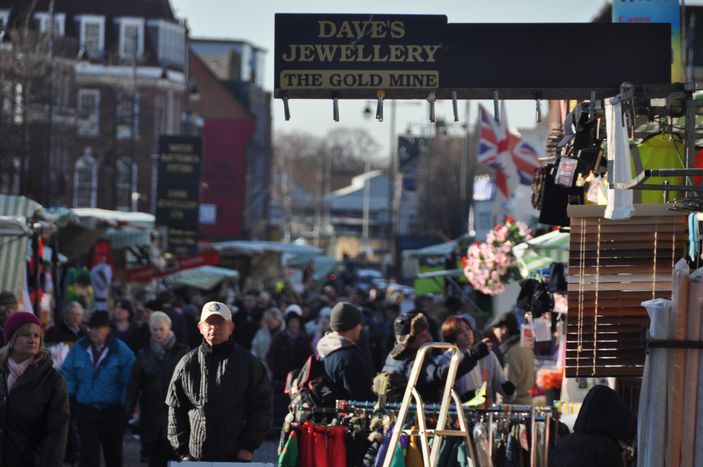 Romford market: where Europe meets deep England
Published on
Given London's choice of well-established markets, Romford might be the last place you think of in London to mingle among market stalls.
Borough market, Camden's Stables, Brick Lane Market, Billingsgate market are just a few of the more central choices on offer.
But half an hour by train from Liverpool Street Station will open the eyes of the curious to an authentic regional experience.
So just for now, forget the rest because Romford bills itself as a 'historic market town', and for good reason: the market here has existed for nearly 800 years since the Middle Ages, when Henry III granted it a charter in 1247. Recently it has benefited from much re-development, with a redeveloped shopping hall and clock tower among prominent new architectural features.
But it isn't so much the place and buildings which make this market so interesting today, but the people in it. Here, local stallholders make the place come alive, encouraging potential clients to buy their wares in a manner unique to this market. Products on offer cover most staples, as well as fashion accessories, tech gadgets and vintage CDs, books and garden plants. Although the selection might be broad (and perhaps unremarkable), the arcades cutting up the buildings which surround the market generally complement what's on offer. Time your visit right and you'll see farmers from the Essex countryside display their goods too.
But the real attraction are the market men and women who can be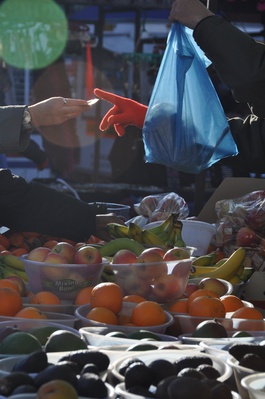 heard bellowing above the din with irresistible offers of a "pound a box" or "pound a bowl", although these may be not fully intelligible to those unfamiliar with the colour of the local parlay. The 'Essex accent' might be relatively thick here but local character is plentiful and the atmosphere is ensconcing. Any expat or confident tourist willing to benchmark their English communication skills should try here first. But for anyone willing to go a bit beyond the confines of central London, this can be an enriching introduction to a broader experience of Britain, and, I would argue, one not to be missed out on. One visit won't reveal all this market has to offer either, in fact you'd be wrong to think this market won't look further than its ancient heritage and traditions. Romford is keen to maintain European connections, and was twinned in 1971 with German town Ludwigshafen am Rhein, and in 1995 with Hesdin in France.
The market also hosts returning European events. European producers often travel here to give local residents the chance to sample continental products and specialities and recently there has been an Italian market visiting too, bringing with it the opportunity to sample Italian delicacies as well as other entertainment activities.