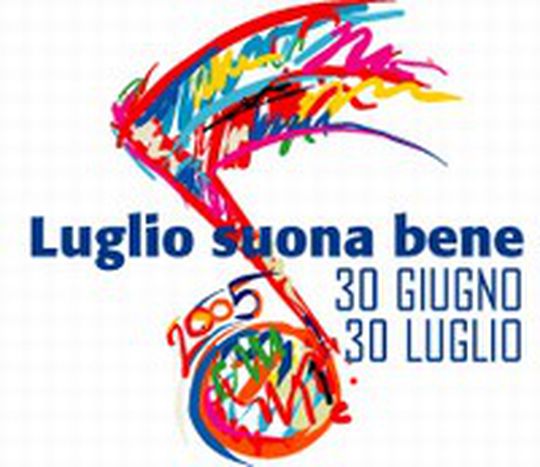 Rome, like you've never heard it before
Published on
Translation by:
carolyn tyler
Regional, European and world music is coming to the Parco della Musica auditorium in Rome for this year's Luglio Suona Bene. This month-long festival promises jazz, dance, folk, funky-rai and much, much more…
Rome is preparing itself for a summer of music. The third Luglio Suona Bene (July Sounds Good) concert will be a journey through a myriad of sounds, not just from Italy but from Europe and the wider world. The Parco della Musica auditorium in Rome will be hosting the event, an ideal location for the festival having been designed by the famous architect Renzo Piano, who wanted to "cultivate the rich fabric of urban culture." Ticket prices vary from 20 to 80 euros, with generous discounts for young people.
Jazz, percussion and Iceland
For those with a penchant for jazz, on 15 July Keith Jarrett will be playing his unique piano-jazz with Gary Peacock and Jack DeJohnette, followed by the Enrico Rava Quintet on 28 July. Also appearing on stage will be the Talvin Singh Trio (30 June), a percussion group uniting electronic music from east London with Asian Underground. Those looking for something new should consider Sigur Ròs, who, through their melancholic music, describe the vast open space, volcanoes and frozen landscapes of their native Iceland.
And plenty more besides
Ethnic music also features in the programme. On 10 July, Madredeus, a group playing modern Portuguese folk, adding Brazilian bossanova sounds to saudade, will be playing "Un amor infinito". Then on 16 July, Giorgia will be taking the stage with Ricky Fanté, the man considered to be the new voice of soul, while on the 24th it will be the turn of Khaled and his funky-rai with the Orchestra of Cairo. For those who prefer a bit of dancing, on 29 July, Eva Hierbabuena's Ballet Flamenco will be taking the stage. The festival ends on 30 July with the Brazilian Rosalia De Souza and her bozza-jazz. And so a Europe "making music" will unite with the world.
Luglio Suona Bene
Rome, Italy
29 June to 30 July, 2005
http://www.auditorium.com/eventi/544588
Translated from A Roma, Europa e mondo «suonano bene»