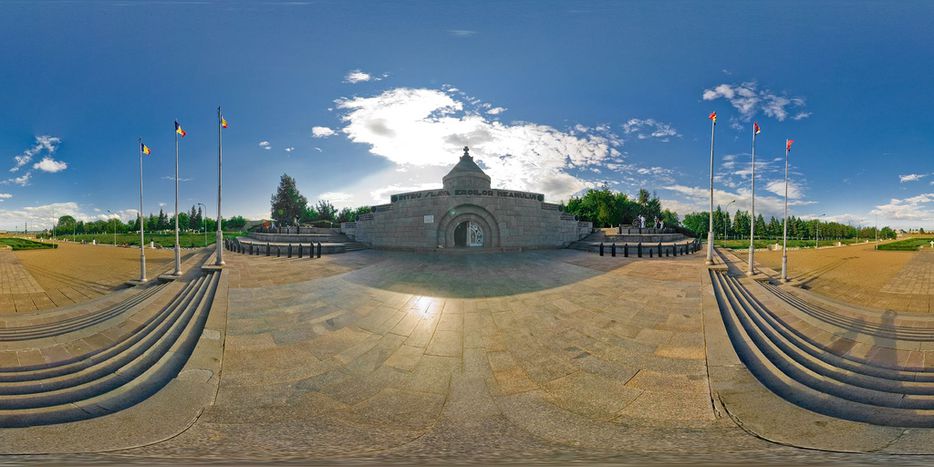 Romania: EU dreams, but prostitution and poverty reality
Published on
Translation by:
Media Consulta
EU membership is slowly making a difference, but for many new citizens of the EU the chasm between aspiration and reality remains wide
EU enlargement has undoubtedly brought many advantages to the countries that recently took up membership. But in some nations there still seems to be a long way to go before visible benefits are seen where it really matters—in the daily reality of people's lives. The Marasesti Mausoleum stands on Main Artery Road 2, Vrancea County, Romania, EU. The building comprises 154 crypts and common graves, in which over 5,000 soldiers and Romanian officers who fell during the first world war sleep for eternity. Right opposite the Mausoleum is a car park, ostensibly for visitors to the building. During the day, the car park becomes an ad-hoc car wash, with or without the consent of the owners. By night, the area is transformed into a paradise for pimps, prostitutes and truck drivers. The authorities seem powerless to intervene. And although many local residents display profound respect for the monument dedicated to national heroes, poverty has long since degraded the purpose and dignity of the Mausoleum.
Vasile: 400,000 Lei and a packet of cigarettes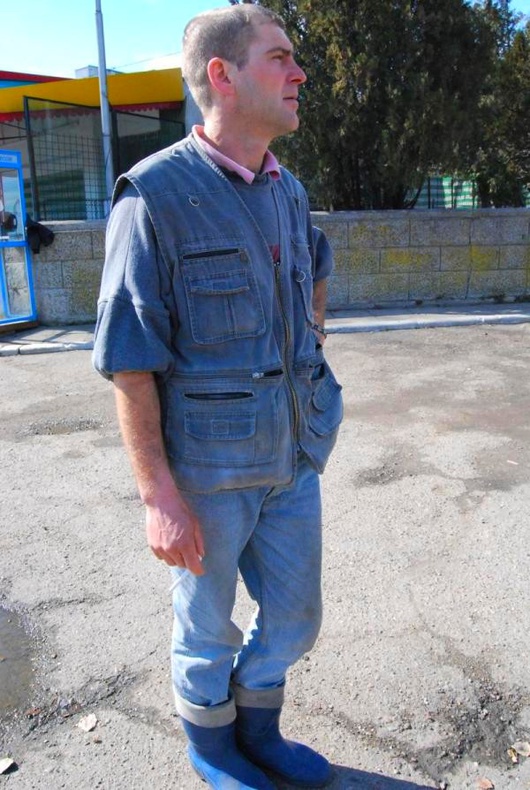 Vasile is 37, and he supports his two children by washing the cars of tourists who stop to visit the Marasesti Heroes Mausoleum. There are another ten to fifteen men like him who have chosen this 'vocation'. There is no alternative. The town and the authorities are unable to provide them with a decent job. For Vasile and his colleagues, European Union integration has yet to bring them anything of substance. He speaks of how, in recent years, all the factories in the town have closed down and why he has no other alternative.
'There used to be three factories and they all did well under communism. Everybody from around here worked there. Now, in summer we do day-rate work in the fields but in winter, look how it is. We wash cars because there's nothing else to do. It is better for us to earn a living near where we live than to go abroad and come back in a body bag.' During the summer he works by day for a fixed sum—'400,000 Lei and a packet of cigarettes". For a couple of years now, more foreigners have been stopping off at the Mausoleum and a few euros have been coming his way, so ad hoc car washing is doing relatively well. But while Vasile is grateful for anything that comes his way, he is far from impressed. 'Yeah, big deal! They do give 2-3 euros but we don't have anywhere to change them because there's not one of those money changing places round here.' His face aged from the sun, Vasile wears rubber boots and his clothes are worn but clean. He continually apologises for how he looks: 'I can't dress any other way because that's our work. We carry water, we get wet and we get dirty from the filth on the cars. Now please excuse us.'
'We will stay as poor as we are with or without the EU' - Vasile
Each day, together with his friends, Vasile watches the cars parked opposite the Marasesti Mausoleum, and washes them when their owners are absent. Sometimes they receive nothing for their efforts. 'What can we do, for God's sake? We do not steal from the cars, we only wash them. We wash them really well, with a chamois leather, and look at how nice they are after we've finished,' he insists pointing to a car in the car park. And although Vasile doesn't think much about the town he lives in he is proud that in 2008 the mayor installed streetlights, and that he now has electricity in his home for the children. 'We are lucky that with this social assistance, we are able to get by.' But he is sceptical about EU assistance. 'What? European Funds? If I haven't got any money in my pockets, how can I know what it is. Anyway, it doesn't interest me because we will stay as poor as we are with or without the EU.'
Gypsies and AIDS
Vasile is not, by a long way, the poorest inhabitant of Vrancea County. He even considers himself to be a happy man, bearing in mind that, he claims, many of the inhabitants of this town have AIDS. 'Half are gypsies and a quarter have AIDS. We are a disadvantaged area and receive more money from the state because of this but it still doesn't help. Poverty reigns. There is nothing we can do!' He complains, but still has dignity in his voice. He seems controlled, but resigned to this daily grind. He is not trying to encourage people to feel pity for him; he is simply presenting life as he experiences it day after day after day.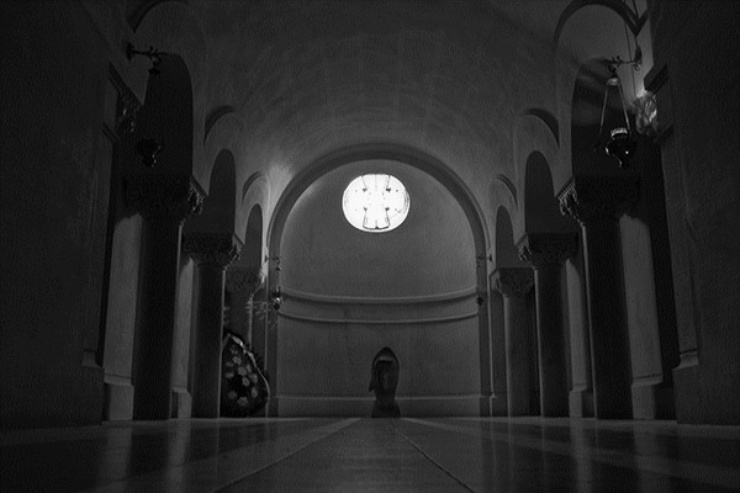 But there is a brighter side to Marasesti. Another local man has worked at the Mausoleum for seventeen years as an administrator. He is tired of his job, but is happy that something is being done for the monument. 'Now, we will get money for renovation. European Funds. 10 million euros (8 million pounds) have been allocated for four mausoleums and work will commence on this one as well,' he says happily. Pictures above the crypts have fallen off the walls due to rain. Beneath these crumbling walls lie the bones of general Eremia Grigorescu, commander of the 1st Army at the time of the fight of the Marasesti. However, there are grounds for optimism. 'The roof has been repaired, but water is still coming in. But now it will be completely re-done. We know what colours the original pictures were exactly. It is not such a big problem and now if funds are forthcoming, we can repair everything,' he continues.
Nevertheless, like everyone else, he is unhappy about what happens in the area at night when pimps and prostitutes operate with impunity. Mausoleum administrators have decided to no longer switch on the lights around the monument as they are desperately concerned about these nightly activities. 'Can you see the closed doors? They jump over the gates and hide in the nearest hedge when night starts to fall. Either that or they stay there from 6pm and sell women. No-one can do anything to them. We don't turn the lights on much anymore in the hope that they will not loiter here. It's hopeless though,' maintains the man, with regret in his voice.
Funding overdue renovation
There is still deep scepticism as to exactly how much real long term impact EU membership will have on the daily lives of people in Vrancea County
The Marasesti Mausoleum is hardly promoted at all by the Vrancea County authorities, despite its historical significance. Once it is said to have been held in such great respect that when allied planes were bombing the adjacent Prahova Valley, Adolf Hitler himself asked for two anti-aircraft batteries to be dispatched to Marasesti to defend the Mausoleum. That, of course, is history. The Mausoleum was finished in 1938, but has never been renovated since. This is due to change this year, when the first funds arrive from the European Union. For many people in Marasesti, they cannot arrive quickly enough, but there is still deep scepticism as to exactly how much real long term impact EU membership will have on the daily lives of people in Vrancea County.
This is the full translated version of the original article by the winner of the European Young Journalist of Romania 2008
Translated from Les héros du mausolée Mărăşeşti