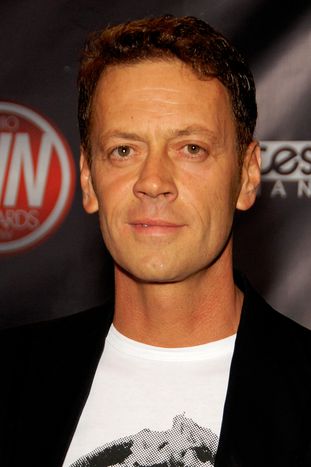 Rocco Siffredi: 'A real harlot would never make a porn film'
Published on
Viagra, northern European women and catholic morale - the 46-year-old actor, director and producer from the Abruzzo region in Italy reflects on a 25-year pornography career which has spawned over 40 international prizes. Interview
Only recently an Italian fan was forced to dole out 26, 000 euros to a video shop for not having returned a tape of Rocco and his Brother, a porn reprise of the Luchino Visconti film Rocco and his Brothers (1960). Whilst the latter featured French cinema great Alain Delon, the star of the former was our interviewee of the week – also known as the 'Italian Stallion'.
cafebabel.com: Rocco, you've been in the porn industry for twenty-five years. Something tells me you've got more to reveal than a bank clerk… 
Rocco Siffredi: Indeed! I started working in the eighties, so I've known at least three generations of porn actors and actresses. I've been able to get some perspective on the evolution of the industry, and thereby the evolution of our ways. I've always said that pornography is the mirror of society.
cafebabel.com: So what's changed ?
Rocco Siffredi: In the eighties the industry was basically ghettoised. It wasn't easy to be a porn actor. My first colleagues kind of lived on the margins of society. But the sex was more spontaneous, more natural. You only had to show a few public hairs and the audiences were happy.
cafebabel.com: It's hard to imagine that that would suffice !
Rocco Siffredi: That's how it used to be, and then came the nineties. There was a strong growth in the industry because the media became interested in it. That was the decade where the international prizes emerged – Cannes, Berlin, the USA. It was also the decade of the porn star – myself, (fellow Italian and late) Moana Pozzi, (Hungarian actress) Ilona Staller. It was a great era, unforgettable for us all. And then the market changed again during the noughties.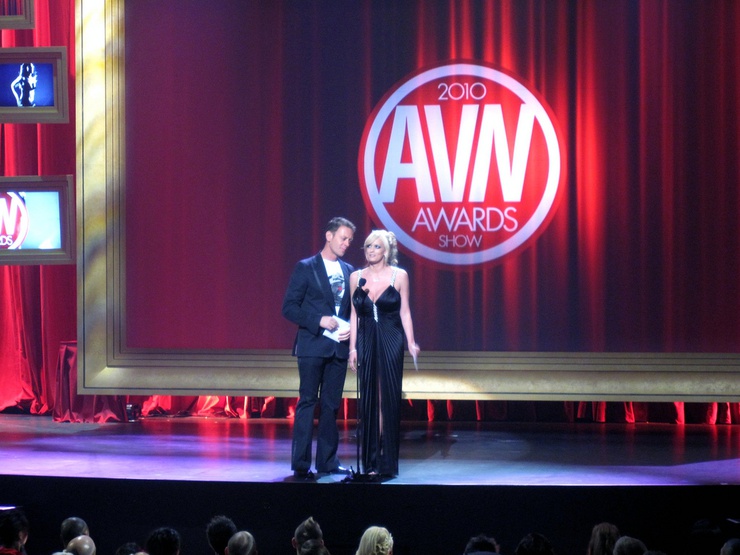 cafebabel.com: You mean porn films change as society changes ?
Rocco Siffredi: Exactly. Today sex is more and more extreme. Audiences always want more. The evolution of porn content corresponds to the audience's progressive shift on an emotional level. The image is only extreme because people want that. There's a crazy longing for sexual liberation today. That's not new – we read it in the papers too. Just think for example of all those men, many of whom are married, who dress up as women.
cafebabel.com: Is sex increasingly becoming a product, like everything else ?
Rocco Siffredi: Above all, sex tends to become a challenge and to be ever more competitive. I can't believe that porn actors today take Viagra or inject vasodilators into their blood vessels. Society has forced that to happen, by demanding the maximum and pushing you to the limit before discarding you in the blink of an eye. Sex is becoming more and more artificial, to the point where I wonder if just a glance at a naked woman is the minimum required to have an erection. Men are now more afraid of women. Everything has transformed into a service now, even sex.
cafebabel.com: What about the new generations ?
Rocco Siffredi: Adolescents today have a better time with their sexuality. They're more uninhibited and talk about sex more, talk between themselves more. Part of that is thanks to pornography. Young people have often thanked me: there are guys who want to experiment sexually but who don't know how to broach the subject. And when they saw what I have done, they try it themselves and have a lot of fun in doing so.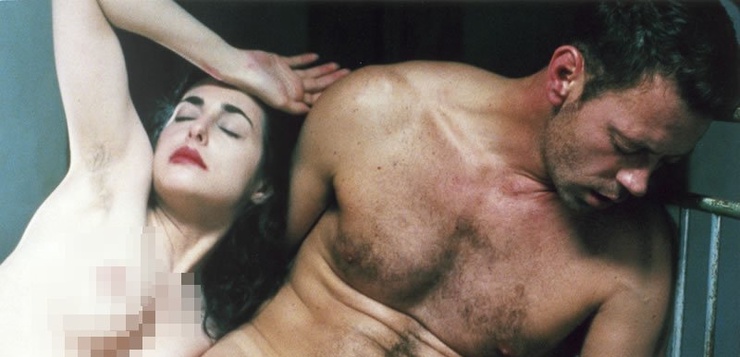 cafebabel.com: When it comes to sex in Europe, does the cliché ring true that the further north you go, the 'colder' it is?
Rocco Siffredi: Well, the Spanish, Italian and French girls are the hottest in Europe. It's just simply a question of society and culture. For example, in eastern Europe sex is the only thing which wasn't forbidden. Eastern youngsters are more open compared to Latin countries. Sex was something natual for them, ordinary, a routine, uninhibited. That's why they're a bit colder when they have sex.
cafebabel.com : I have no doubt – you're speaking from experience…
Rocco Siffredi:  I guarantee you it. For example, I travelled Europe when I was casting girls for films. In Italy, I could only find one girl who would accept the role and to shoot with me. But in Budapest, Prague and especially St. Petersburg – which are essentially university cities – I found dozens of candidates. It's normal to do so in these countries. Hundreds of girls star in porn films to fund their studies or to help pay for their families.
cafebabel.com : What about in southern Europe ?
Rocco Siffredi: In Italy or Spain for example, the prohibition kind of 'saved' us. Sex for us is a reason for living, we do it because we attach a profound and unique value to it. It's very good for our private lives, less so for the porn industry.
cafebabel.com: But in the south sex doesn't mix very well with the dominant catholic morale…
Rocco Siffredi: Look, in Italy pornography is also the mirror of an ambitious starlet who is a bit naive. A real harlot would never make a porn film. That's because it's on film, and there will always be evidence of it. What the others, the moralists think, is always the most important. Thousands of Italian women sleep with powerful men to get further in showbusiness. But that happens in private, never in public.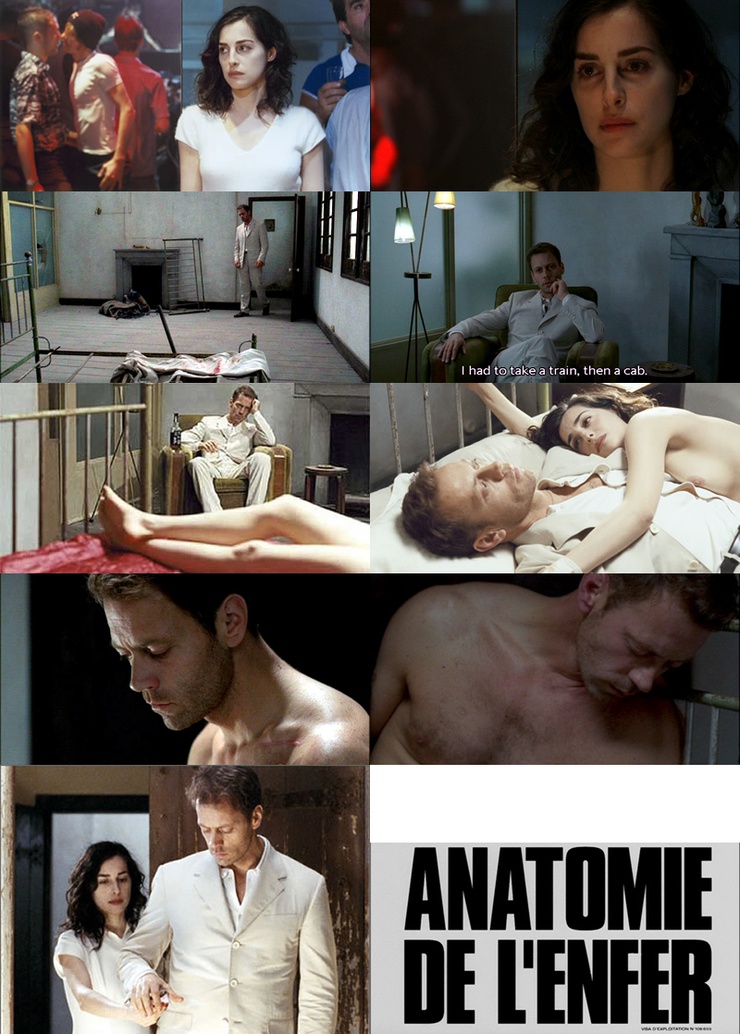 cafebabel.com: Again, you're speaking from experience… 
Rocco Siffredi: Yes. I still remember one time when I had to shoot an oral sex scene with a girl. As usual the room was full of people. Then girl turned out to be a real disaster, people started to leave, and the minute the door shut behind them, she turned into a real 'porca' and…well, you get the picture. That's how it is! Thousands of Italians are escort girls, but they would never make a porn movie. The important thing in Italy is to always be able to deny things.
cafebabel.com: Lastly, Rocco, is the 'Italian stallion' still alive ?
Rocco Siffredi: I've got to admit that we Italians have been left trailing a little. You can see that in the crises of the rapport between men and women, for example. We were world number ones in creativity, taste, image. Women swooned before the 'made in Italy' trademark and at elegant characters like a Don Giovanni, at the men who guided and protected them and who ran their lives. But the roles have changed now. Women are independent and don't really hold much importance in those details anymore. Compared to Italians, the Germans have less problems for example. The Germans have been more liberated and emancipated than the Italians for at least thirty years. So you feel the personal equilibrium between a couple less.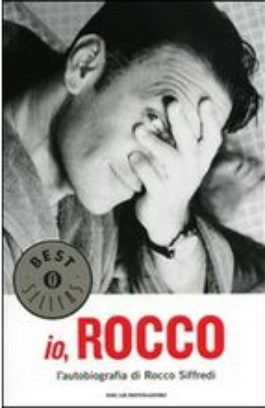 'I've always felt mid-way between being an animal and being a man,' said Rocco Siffredi in his autobiography Io Rocco ('Me Rocco'). It's been a pleasure to discover the lesser-known 'dimensions' of his other side.
Images: (cc) wikimedia commons; (cc) kairin; (cc) joanna8555/video: 00akros00/ Youtube
Translated from Rocco Siffredi: «la pornografia è lo specchio della società»