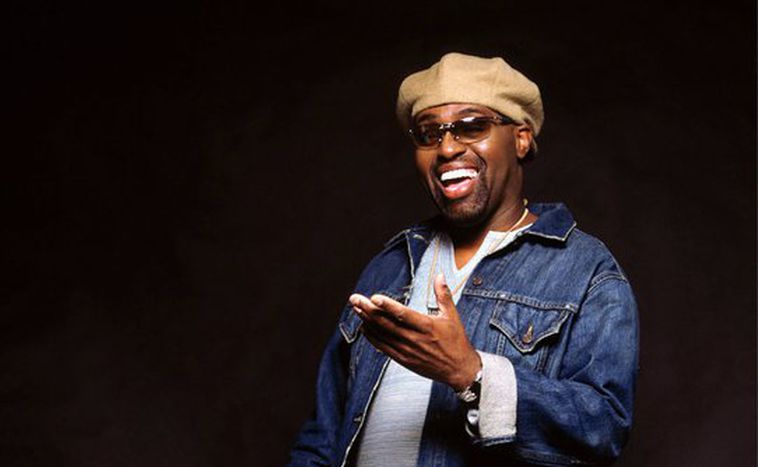 RIP Frankie Knuckles, Godfather of House
Published on
With the death of Frankie Knuck­les, house music has lost one of its key in­no­va­tors and proud­est torch car­ri­ers. His DJ ca­reer span­ned four decades, and Frankie didn't stop spin­ning until the day he died. Even if you haven't danced to him di­rectly, there's no doubt that you've got down as a di­rect re­sult of the won­der­ful legacy he cre­ated.
As the world mourns a truly outstanding human being, it's odd to see all the tributes accompanied by a grinning face. But you'd be hard pressed to find a picture in which Frankie Knuckles isn't smiling, and for a man who contributed so directly to the happiness of so many others, why on earth not? Listen to anyone who was present for the formation of house music in the early 80s, and they'll tell you it couldn't have happened as it did without this great man driving it. Listen to the millions who still enjoy and make the music today and they'll tell you how indebted they are to him. But most of all, listen to his music and you'll struggle to find much as simultaneously beautiful and forward thinking.
He once said house music, "has brought people together. It's put all kinds of different people in one room or on one dance floor, connected into the same thing, and that's the music. Everybody speaks and understands that language." What's most impressive with Frankie is he was helping people understand this language in the London of 2013 as he was in Chicago back in 1986. Frankie Knuckles is gone, but his legacy will keep on adding millions of smiles to his own as long as music exists. That isn't something many people can claim to have done. RIP Frankie Knuckles.