Revolutionary vaginas
Published on
The theatrical work of Eve Ensler has been a global success. In the Vagina Monologues women talk about sex, love, pain and violence whilst Valentine's Day is given a militant twist and is instead celebrated as V-Day.
"Since I have often asked myself what women thought of their own vaginas", claims Ensler, I decided one day to do a few interviews. It proved a revelation and an unexpected journey - a shocking exploration into life. All the responses surprised me. And out of this the 'Vagina Monologues' were born. I interviewed more than two hundred women: they were old and young, married, single and lesbian. They were mothers, grandmothers, teachers, actresses, factory workers and sex workers, Jewish, Afro-American, Hispanic, Asian, Caucasian, and Bosnian Muslims. Initially they were shy, hesitant even. Then, however, once they got going, it was impossible to stop them. The fact is that women love to talk about their vaginas".
For more than ten years the American's Vagina Monologues has beaten records and attracted both public and critical acclaim from around the world. The numbers speak for themselves as the work has been translated into forty-five languages representing some 120 countries. They are the fruit of around two hundred interviews from women of different ages, classes and origin that aim to lift the veil on the female world, mixing irony, bitterness and indignation, with "Her" – the vagina – thereby forming a platform for global sisterhood. For Ensler the vagina is the story of every woman; a story to tell and of which to be proud, even if often it bears the weight of masculine violence. At its core, however, is the concept of sexual superiority of the vagina over the penis since the clitoris is the only part of the body designed solely for physical pleasure.
The torturous tampon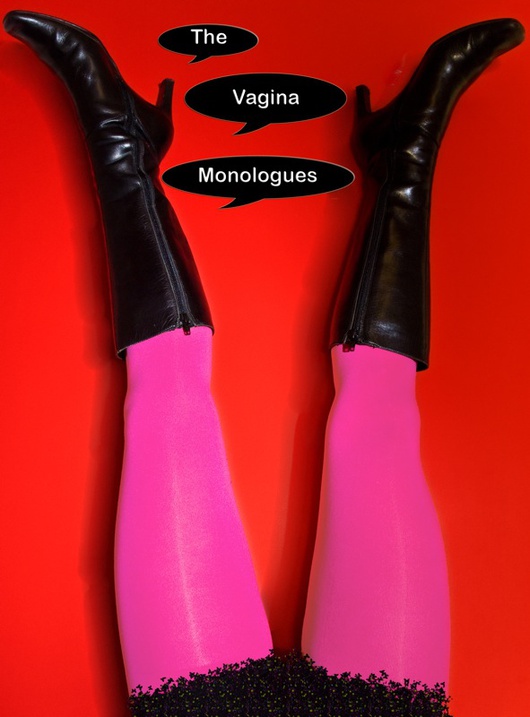 Danijela Dugandzic, organiser of the latest performance of the Monologues for the CURE Foundation in Sarajevo claims that,"Ensler's example is testament to how solidarity between women can change the world; that we have to love ourselves and we can be the voice of those who are suffering. The Monologues have prompted a miracle. Women think of themselves and other women in different ways; there is something that unites them at an earthly level, even if it is often violence".
In fact, theory and practice, literature and reality crisscross effortlessly in Ensler's work. From its very first show on Broadway in 1996, Stars of the calibre of Jane Fonda, Glenn Close, Melanie Griffith, Winona Ryder and Alanis Morrissette, have all taken part in performances. In Italy we can mention, amongst others, Susy Blady and Angela Baraldi. These voices talk about the first menstruation, of orgasms, of lesbian experiences and of the "torture" of having to use tampons or undergoing a gynaecological check-up. 
The play has won prestigious awards – the Obie Award, the Berrilla-Kerr Award, and the Elliott Norton Award – but has also provoked divergent reactions, such as that of Israeli dramatist Rafael Milo-Amar who, angered by the "vagina mania", put on stage The Holy Phallus - a sort of 'ode' to the penis in crisis.
V-Day Militancy
1998 became the real turning point. The Monologues, an unexpected international literary success, became a global movement to stop violence against women - known as V-Day. A demonstration (that has nothing to do with Italian comedian and activist Beppe Grillo's "Vaffanculo day") celebrated on the 14th February: St. Valentine's Day, where V stands for victory, Valentine, and naturally, vagina. On this occasion the play is staged voluntarily all over the world. Ginny Hekinian, organiser, actress and strictly non-professional director, of the latest production of the play in Saint Renan, North West France says, "this is the fifth time I am taking part in a production of the Vagina Monologues and I am doing so because I want to give a voice to the women who are forced to live, or better yet survive, in violent situations". Every year a new monologue is added, portraying events with women as protagonists. For example, next to the testimonies of the rape victims in Bosnia a story was added from Afghanistan in 2003.
There is sense of both global and community solidarity in Ensler's project that goes beyond the socioeconomic and cultural differences. "Many of the women who have taken part in our show have been victims of domestic violence, of rape or sexual abuse; others are involved in women's rights as activists or in jobs in social care. Despite very different backgrounds, thanks to the show, we now feel very close to one another, like sisters", adds Hekinian. But can art really have an impact in real life? Eva Smoczynski, responsible for V-Day 2008, taking place in Stockholm, responds from the other side of Europe, "even if it is only for a day, you can already talk about change that it has brought about. What else would you call five thousand events all over the world?" Danijela echoes this from Sarajevo, "since the day of the performance we have received letters from women thanking us saying they feel changed. They talk about pain, tears, sex, orgasms, love, and ask how they can help us".
Let such miracles long continue.
Translated from Vagina rivoluzionaria