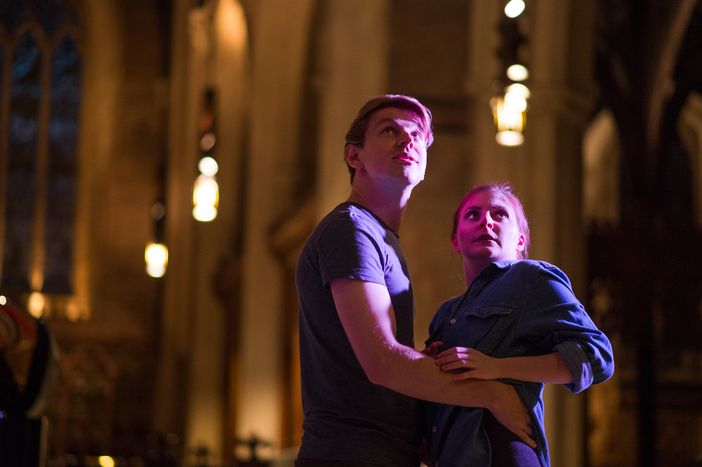 Review: Damsel/Wife/Witch, gender stereotypes and fairytales
Published on
Damsel/Wife/Witch, a play from the new London-based company And So Forth, shows what we learned through children's tales affects us much longer than just in our childhood, shaping our expectations of both our gender roles and those of others. A review.
We were all told fairytales when we were kids, or at the very least we've watched a Disney film. What seem like mindless colourful stories to entertain children, are often lessons to teach kids how life is like and how (not) to behave. And So Forth's Damsel/Wife/Witch is a play exploring the ways in which these lessons end up affecting our self-perception as adults, particularly in terms of gender roles in intra-personal relations.
The first striking feature of this unusual play is the setting. Don't expect a traditional stage. Peckham Asylum is a beautifully decadent (and slightly chilling, literally) setting, the sunset casting lights and shadows perfectly fit the play's mood and rhythm. The seating is arranged transversally, two rows of seats at each side, like in a catwalk show. When I entered, I immediately looked for the best seat to get a full picture, which, alas, does not exist, which is precisely the point. The public is confronted first hand with the idea that there are different perspectives to the same story and the choices we take determine what we see.
The play is also unusual in the way that it features a singer, Katie Coventry, who provides musical intermezzos, played on the piano by Claire Harris. The music, composed by Lewis Murphy, puts to song poems written by Laura Attridge, the play's director and co-writer along with Richard Wallis. The two co-writers explore a variety of themes found in fairytales that persist in society today and contribute to shaping attitudes around victim blaming, rape culture, sexism and misogyny. Through the characters' faults, the audience experiences the extent to which this happens. Danielle Winter and Adam Drew enthusiastically play the two characters confronting one another's expectations and desires from their relationship, alternating fun and intimate moments to more dramatic exchanges, to downright uncomfortable ones.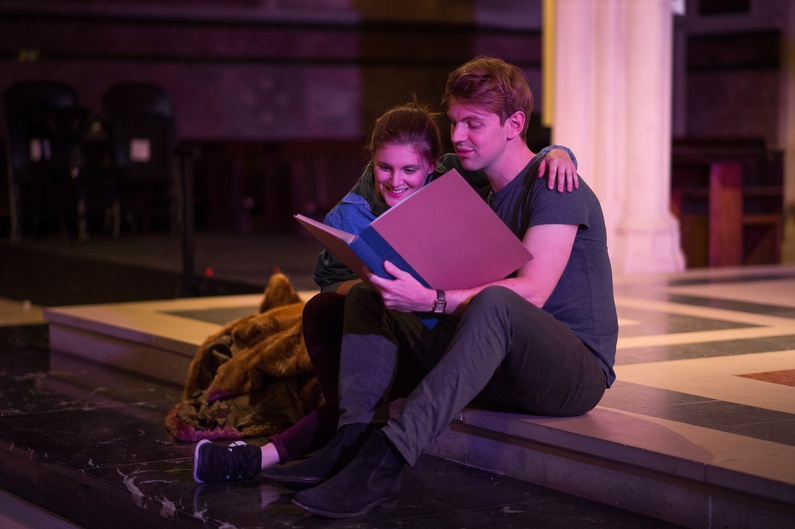 The characters challenge each other in taking up the different roles they are expected to perform in a tale: damsel/wife/witch for the woman, prince charming/wolf/villain for the man. These stereotypes entrap both women and men by creating gender stereotypes and social expectations which are hard to deviate from. The co-writing process was evidently crucial in developing this theme: "Laura was trying to show me what it was to live with everyday sexism, and I was trying to show her what it was to grapple with insecurity and inadequacy as a man," Wallis told me.
This is an entertaining play that manages to tackle familiar yet complex issues in a creative way. The creators deliberately leave some parts up to the audience's interpretation, encouraging reflection and debate over issues that, in fact, can only be appropriately confronted  through open discussion - and by straying from pre-determined paths.
-
Catch Damsel/Wife/Witch's last show on October 18th, Peckham Asylum, Caroline Garden's Chapel, London SE15 2SQ.