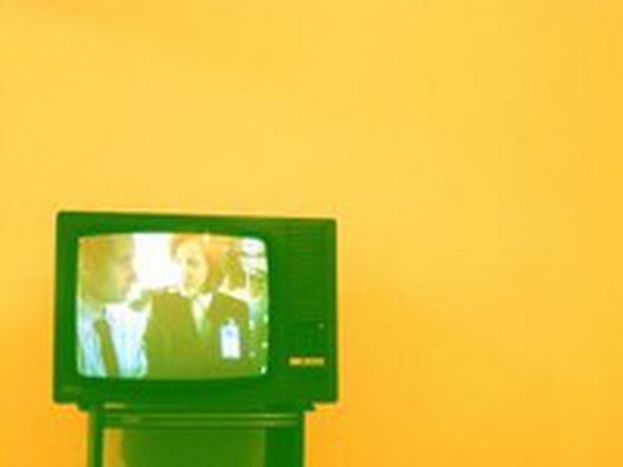 Reality TV: breeding artificial fame
Published on
Translation by:
kate stansfield
In an age when anyone can be a star by virtue of their anonymity, Europeans are beginning to dream of fiction
In 2003, Endemol France launched Nice People on TF1. This new programme saw twelve young people from all four corners of Europe confined within the walls of a 450m² luxury villa, being filmed 22 hours out of 24 over three months. Yet the disappointing ratings meant advertisers are unlikely to want to invest in cosmopolitan reality TV. Yet, while reality TV may not be too keen on Europe, the feelings are far from mutual.
Since the importation in 1999 of the programme Big Brother, brainchild of the Dutch entrepreneur John le Mol, the continent's networks have caught on quickly to the financial rewards that these guinea pigs of the small screen can yield. In Spain, the first episode of Gran Hermano (Big Brother) grabbed the attention of 12 million viewers, a third of the population. When L'Ile de la tentation (Temptation Island) was first broadcast in France it had 60% of 15-24 year olds glued to their screens. Confinement, surveillance, reward. Assuming all TV marketing recipes are identical, three maincategories of programme can be distinguished: the rat cage scenario as in Poland's Dwa swiaty, the talent show format of the Italian Amici or the game of love as in the British The Bachelor.
Tyranny of the real
The fake life of real people is proving to be a money spinner. "Over the past twenty years or so there has been a strong tendency in television towards the idea that real life is defined by daily life, by anonymity," claims François Jost, a semiologist specialising in the study of television. After the fictional universe of Dallas, and the joy of televised games, the era of the authentic has finally arrived. False authenticity, since the manipulation is often total. "Either they shoot the programme and then broadcast sequences according to a very precise script, or the program is structured as a game without the possibility of authentic interaction. After all, it is only a game," Jost adds.
To explain the success of this wave of programmes, Damien Le Guay, author of the book The Empire of Reality TV, points to "the liberating process of allowing the unknown and anonymous to speak. Before, we only allowed those whose talent was well known to express themselves." According to Le Guay, this craze for 'actors in spite of themselves' is also explained by the "relaxation of their social behaviour: the protagonists let themselves go as much psychologically as they do physically, and in doing so exacerbate our tendency towards voyeurism."
The list of motivations that entice people to watch these characters on television is long and confused. It is equally impossible to determine whether Reality Run in Germany is a game of hide-and-seek or an actual manhunt. Another factor: the increasing suspicion towards the elite guests featured in "corrupt/fiddled" entertainment programming pushes the public towards privileging "the ordinary man."
The proletariat's revenge
With its multiple roots, reality television is a fast track to celebrity status. According to Jost, "it exposes two worlds: that of anonymity and that of celebrity. The simple fact of appearing on TV can make you famous. In addition, these programmes show stars sometimes facing humiliating tasks." The sociologists are rising up against this sort "of democratic demand for celebrity status: everyone has the right, as Warhol said, to his 15 minutes of fame. The phenomenon of 'reality shows', far from being innovative, ends up adopting the idea according to which life itself can become a work of art, that it is worthy of understanding and observation even in its normality."
Damien Le Guay mentions "television's creation of a people's people. The faith in television erases our dullness and allows us access to the other side of the mirror. With little or no effort or work, anybody can be a celebrity." Fame is therefore no longer a means of recognising some sort of talent but is an end in itself. However, the experts are in agreement when they say that a certain public weariness is beginning to peep through this galaxy of emptiness. The popularity of 'fake stars' is decreasing in the gossip press and audiences previously satisfied by 'TV trash' are losing interest. "The formats in Europe are all the same, there is little regeneration of the genre", Le Guay states. "People are starting to feel a kind of disgust towards this shallow banality. From which comes the interest in fiction, which is making a comeback with series such as Lost or Desperate Housewives." George Orwell can go back to sleep. On Wisteria Lane.
Translated from Stock de gloire en toc