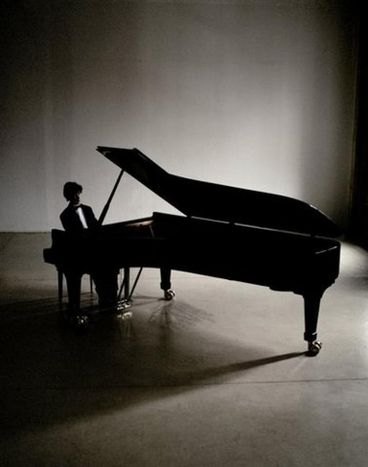 Rafał Blechacz, Poland's musical prodigy
Published on
Translation by:
Angela Kubik
Is it easier to play Chopin if you are Polish? Is it better to set up home in a bustling cultural centre rather than the countryside? We hear from the 26-year-old pianist who has been making waves in Poland for the last few years
It is 12:58. I am sitting by the telephone awaiting a phone call from Rafał Blechacz, the great star of classical music. The career of the 26-year-old pianist from the small town of Naklo-nad-Notecią in the north of Poland took off after the Chopin competition in 2005 where he sidelined all the Asian competitors and returned with an impressive array of prizes. There was no prize for second place. Initially, I had hoped to meet him in Paris where the young pianist is set to give a concert on 11 November alongside the Sinfonią Varsovią orchestra. Unfortunately, what I got instead was 'Please give a time and date which would be convenient for Rafał Blechacz to call'. 1pm. The phone rings.
cafebabel.com: Rafał, where are you calling from? Does your lifestyle ever get tiring?
Rafał Blechacz: I am calling from home. I have just got back from Switzerland and I am due to go to Germany tomorrow. I have a day to repack. I find travelling by plane tiring so I try to avoid it where possible. I prefer to travel by car. Of course, that is not feasible when travelling to the States or to Japan.
cafebabel.com: Do you travel alone?
Rafał Blechacz: No, I usually travel with my father.
cafebabel.com: Who drives?
Rafał Blechacz: We swap.
cafebabel.com: Do you live with your parents?
Rafał Blechacz: Yes, and my younger sister. I bought a house in the countryside not long ago. I do not have problems with the neighbours there so I can practice whenever I like. When we lived in a block of flats, I could not play after 10pm and I find I work best in the evening and at night. My family is so used to my playing that they do not even notice it anymore.
cafebabel.com: Don't you feel tempted to move to a greater cultural centre?
Rafał Blechacz: I am not ruling it out completely, maybe in a few years I will move to one of the great European musical centres: Vienna, Berlin, London, Paris, Amsterdam. However, for the moment I am happy where I am. Of course being in a cultural capital has many advantages. When I am in one of the bigger cities, I try to visit as much as I can. I like to go to museums, for example - I find that art is great for inspiration. However, I currently prefer to work in the peace and quiet of the countryside.
cafebabel.com: How much time do you spend working on your music each day?
Rafał Blechacz: When I am not playing in concerts, I practice six to seven hours a day.
Cafebabel.com: What do you do for the rest of the day?
Rafał Blechacz: I have started studying philosophy at the University of Torun so I spend my free time trying to catch up. I am particularly interested in the philosophy of music.
cafebabel.com: What kind of music do you listen to other than classical?
Rafał Blechacz: To tell the truth, I don't really. Occasionally, I listen to something on the radio but I don't normally have time. Or the inclination.
cafebabel.com: What did you last read?
Rafał Blechacz: I mainly read philosophical texts. In terms of fiction, I read one of Paulo Coelho's books some time ago.
cafebabel.com: You have been playing since you were very young. What traits does someone have to have to become a great pianist?
Rafał Blechacz: They would have to be systematic, organised and able to make the best of their time. And have a lot of self control of course - it is very important to stay in control during the tight scheduling of a concert.
cafebabel.com: What about passion?
Rafał Blechacz: Of course, music becomes your life.
cafebabel.com: Does changing playing the piano from a hobby into a full time career remove some of the passion?
Rafał Blechacz: You always run the risk of falling into a set routine but that all depends on the artist. For one, forty concerts a year is a lot, another can take part in one hundred and still be full of passion and energy. I typically take part in forty a year but because 2010 was the year of Chopin so I had more, around forty-four.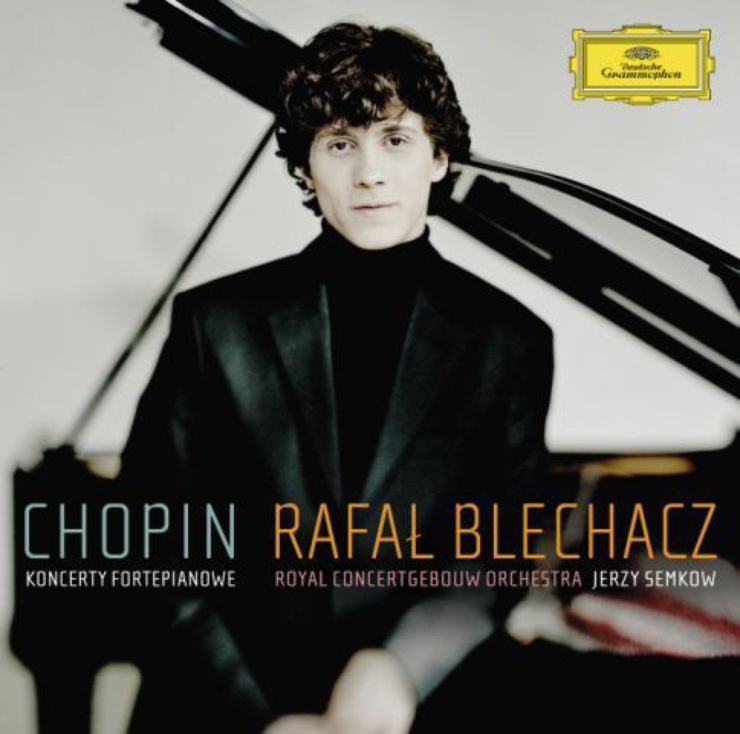 cafebabel.com: Is there a strong link between music and national identity?
Rafał Blechacz: To put it simply, yes. I am often asked this question by Japanese journalists who want to find out if it makes it easier for me to play Chopin because I am Polish. On the one hand, I am sure it does because I know the folklore that inspired the music, yet on the other hand, I can give them names of artists who are not Polish but play Chopin's works beautifully all the same. Musical intuition, knowledge of the era, of the composer's background and sensitivity to the nuances of the music are all far more important than being Polish. Music is ultimately a language that transcends boundaries.
cafebabel.com: I get the impression that you get most of your inspiration for your music from the music itself. Does the real world offer you any inspiration?
Rafał Blechacz: I am lucky to have not faced any major challenges in my life, any great tragedies. You do not always have to have experienced the emotions evoked in the music you are playing.
cafebabel.com: If your family does not accompany you on your tours, whom do you turn to during difficult moments, say if you suffered from stage fright or doubt?
Rafał Blechacz: To tell the truth, up to this point I have not had any particular moments of crisis. My schedule is so packed that I do not even have time to think. There are lows of course, but then I have my piano. Music is my companion.
Images © courtesy of Rafał Blechacz
Translated from Polski pianista Rafał Blechacz: cudowne dziecko muzyki