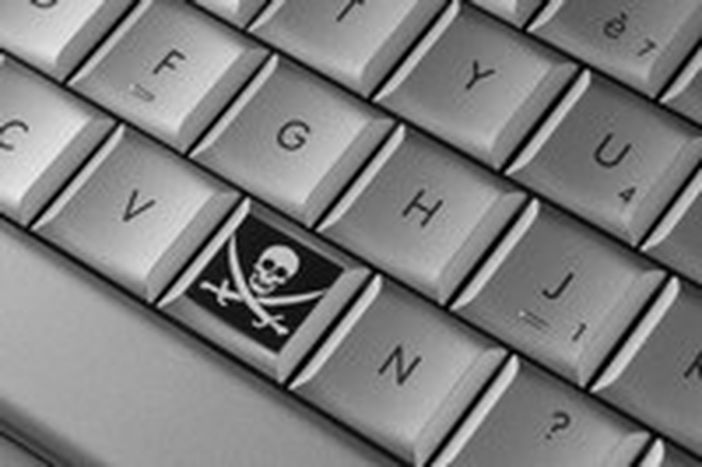 Radiohead album online: what happened next
Published on
Translation by:
louise bongiovanni
To shop or be shopped? The EU wants to tighten up the 2004 Intellectual Property Rights Directive. Many member states have already agreed on appropriate measures
Who doesn't remember the success stories of the beginning of the new millennium, as young software programmer geniuses became millionaires overnight with their file sharing websites Napster and Kazaa?
When Napster was shut down at short notice in 2002 because of copyright conflicts, it had 38 million users. The biggest music industry players succeeded in cutting down free music downloads from the sites through multimillion dollar lawsuits: Napster was bought by Bertelsmann and converted into a paying webshop, Kazaa had to add a DRM filter to their files, pay huge fines and since then is struggling to keep its disappearing visitors. BitTorrent, the most popular network sharing site at the moment, recently came into conflict with Hollywood producers over its film offers.
Politics rushes to aid the industry
After the 2004
copyright enforcement directive, the European commission released another draft proposal for tightening up protective measures against creative content online.' In France on 23 November 2007, national internet providers, music and film industry representatives as well as the government signed a common agreement, in which internet providers pledge to caution users who download copyright protected contents, and in extreme cases even cut off their internet connections.
Germany tightened up their copyright law on 1 January 2008, in which the de minimis rule in force up to now on illegal downloading of music and video files is abolished. Now, users in non-commercial spheres are threatened with up to three years prison. At the end of the year Spain decided to impose a tax on all new hardware, which could potentially be used for downloading data. In addition, file sharing is prohibited. 'From January, mobile phones will be 1.5 euros (£1.12) more expensive, Mp3 players 3 euros 15 cents, (£2.60) blank CDs 17 cents (12p)and DVDs 44 cents (33p) more,' reports the Spanish news site typicallyspanish.com.
Breaking a butterfly upon a wheel
In the blogosphere, users have sometimes angrily protested against the music industry. 'The only advantage that major record labels like EMI still have over the many small, often musically much more exciting record labels is just their gigantic marketing budget, with which they can pump out average quality music into the market.' On this German newspaper Frankfurter Allgemeine Zeitung experts agree: prosecution will not stop internet piracy. Professionals can protect their data by encrypting it; filter technologies can easily be circumvented.
In the online magazine of the Austrian national media ('Österreichischen Rundfunks') Futurezone, an internet provider representative rules out monitoring customers in the future. A tightening of the current laws is not planned in Austria; downloading for private purposes will remain exempt from punishment says liberal conservative Austrian newspaper Der Standard, quoting a social democrat politician. The burning of pirate copies for commercial purposes will still be punished with up to two years prison. In an impromptu poll on the ORF station Radio Wien ('Radio Vienna'), it came out that over 70 percent of the listeners still bought music on CDs from specialised shops. According to the moderator, there is no cause for alarm.
Life in the old dog yet
'It must be clear to everybody that the MP3 format will not entirely replace the traditional CD, as you can clearly hear the difference in sound between a digital studio recording and a self-burned MP3 copy from the internet,' declares an expert on sound management at the Hungarian national radio, who didn't wish to be named. 'The same goes for bit-torrent downloads compared to genuine DVDs, not to mention how cumbersome downloading is. Our productions are continually stolen and we're powerless to do anything against it. Personally it doesn't bother me in the slightest.'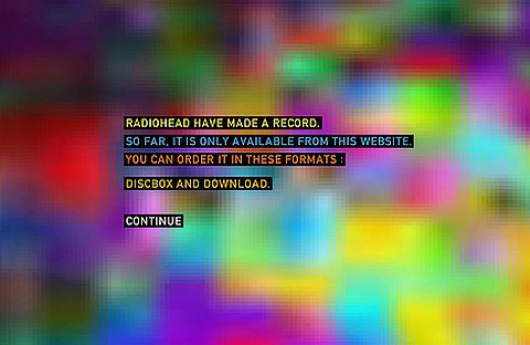 Fashionable downloading: on 10 October 2007, British band Radiohead offered their seventh studio album exclusively online (Photo: ©patrickwoodward/ Flickr)
The big advantage of the internet lies much more in the fact that it is an efficient way of marketing for the arts. The big music industry players want to jump onto this bandwagon themselves. Recently, they have started offering audio and video downloads copyright free in return for the control of internet piracy.
Avantgarde fight the Ancien Régime
While the representatives of the music industry gloat over the measures taken against pirate copies of their products and hope for big takings in the growing online market, their revenues from CD sales are further sinking. They clearly ignore the many critical voices of their customers on sites like Wired, Slashdot or in the postings on media reports from the Frankfurter Allgemeine Zeitung and The Guardian. These users long for quality, artistic diversity, up to date business plans and fair pay for authors and artists.
10 years after Napster's stroke of genius, the avantgarde are still just ahead of the old 'dinosaurs' as a blogger in the French daily Le Figaro observed. Through wireless technology, web content can be exchanged between computers without downloading. Detection of piracy is difficult in this case.
'When pirates start to appear in a market, it's usually an indication that it isn't working properly,' quotes bloomberg.com on the matter. The potential for growth of music marketing on the internet now lies in the low-cost, unrestricted exchange of files. The playback of music on manageable data mediums and their further processing into new 'content' makes it very interesting.
Criminalisation is not the right answer.
Translated from Mit Internetzensur gegen Musikpiraten: Viel Rauch um Nichts