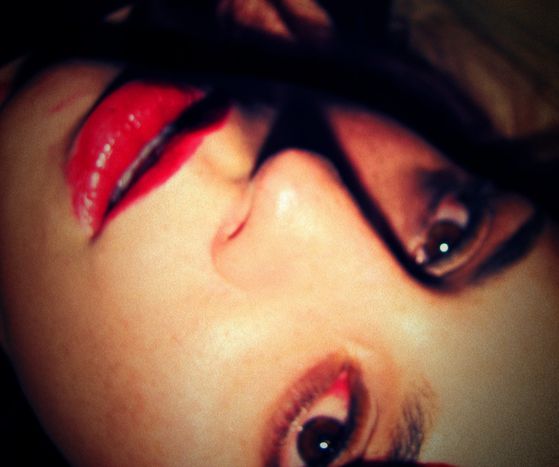 Psychology of Europe's youth: generation 'no subject'
Published on
Today's young generations in Europe seem traumatised by emptiness – the lack of perspectives and opportunities, goals, aspirations. No better comparison than the metaphor of an email without a title, says one young volunteer youth organisation counsellor and psychology graduate
The 2007 Eurobarometer survey claims that for 38% of young Europeans the most important difficulties in finding a job are the lack of opportunities in their countries. Can there be a lack of opportunities in all European countries? 'In any case, Romania is the worst,' declares medicine student Dana, 24; the future doctor in Bucharest is looking to have a salary of 250 euros a month in an economy awaiting a 20 billion euro credit from the IMF and the EU. 'I am very determined to work abroad after I complete my studies,' she adds.
Youth migration is already a phenomenon in south-eastern European countries. 'If I continue my studies in the UK, my family and girlfriend will miss me and I'll miss them,' says Aleksander, 22, an MA student from Bulgaria, who is already 'exhausted' from not seeing his family for a year. Aleksander rhetorically asks himself the same questions that other youths in his position are yet to find answers to. Should I study abroad? Will I get a better job if I study more? Do I even need a PhD? How do I get a job if my field of studies is no longer 'trendy'?
Male-female disorder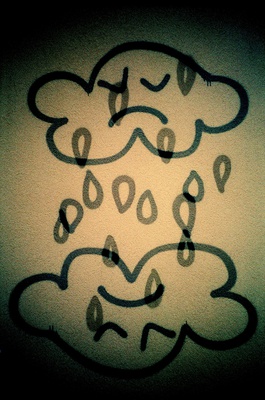 The bad news is that some young people don't even try to adapt to reality, like Mark, a 19-year-old from Germany. He is convinced that university education is a dead end. There's always an imaginary, virtual or artificial escape from the unwanted universe you are forced to live in, and he's not afraid to talk about his addiction to video games. 'Playing helps me forget about school, my parents and life in general,' he explains. 'I know I should not spend that much time on the computer, but what else could I do instead?' 
It's recognised in Europe that women suffer more from anxiety-related disorders than men who are under the pressures of alcohol or video game addictions. In extreme cases, the lack of perspective pushes young people to use harmful substances in order to 'colour' the grey of their lives, like for Ina. 'My life used to be full of sparkles and energy when I was stoned,' confesses the 22-year-old Romanian recovering drug addict. She gave up university four years ago for a high salary but in the current climate – 100, 000 jobs have been axed in Romania - she is unemployed. It's not just in Romania either. At 9.3%, unemployment in the European Union is at its highest rate in more than a decade, at up to 20% for those under 25. 'I live a miserable life in a miserable world,' says Ina, who is not helped by the fact that her country joins Estonia, Greece and Latvia in a deterioration of healthcare and social-care affordability, according to a 2010 Eurobarometer report. 
Older generation vs Generation 'No Subject'
Older people laugh when they hear about internet or shopping addictions, workalcoholism, bulimia (a disorder since 1979), anorexia (recognised since the late 1800s), stress, panic attacks and the 'all-powerful' umbrella disorder of depression. In the past, the shrink's role was fulfilled by other institutions such as the church, the educational system and family (once an institution!) According to a 2007 Millward Brown study carried out in twelve European countries, youth no longer attach value to marriage, religious convictions or the advice of elders. In consequence, a modern young individual 'who's got the blues' will not run home to cry in his grandmother's arms, but most probably go to a psychologist. The latter will listen carefully and let him complain about his 'ex-future spouse'. Elder people might find it harder to offer advice without preaching, or even worse, sharing their own worries. With high living standards, access to the latest technology, the right to study, work, travel and marry whom they want, today's youth seek psychological advice more often than their parents did. Furthermore, you owe nothing to the person that helps you (except a lot of money, but it is already known that money don't bring happiness).
Today's youth seek psychological advice more often than their parents did
The 'have-almost -everything' generation might actually be the unhappiest, were it not for the fact that the demand for emotional support has not increased. Past generations were named after the major international events that affected them - post-war, baby boom, immigrant...Today's generation seems traumatised only by emptiness – the lack of perspectives and opportunities, goals, aspirations - what better comparison could we find to describe it than the metaphor of an email without title? 'I don't want to live in poverty for the rest of my life,' adds medicine student Dana, who is planning her move abroad. Perhaps 'generation no subject' would be an appropriate name for all these young people who fail to give meaning to today's limitless technological progress.
Images: main (cc) Michelle Brea (busy-away)/ michellebrea.com; in-text 'cycle of sadness' (cc) Lomo-Cam/ Flickr