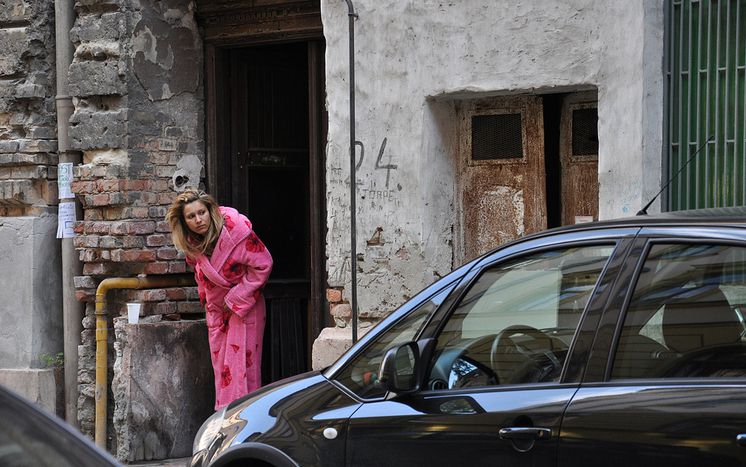 Prostitutes and tourists: exploring the doorways of Jozsefvaros, Budapest
Published on
As massive redevelopment rumbles on through the recession, it's smaller-scale initiatives that are really preserving the integrity of Budapest's infamous district
The Corvin Promenade, centrepiece of the 405 million euro Corvin-Szigony project in the Hungarian capital, is nearly complete. Central Europe's biggest urban regeneration is Józsefváros municipal council's trump card to re-brand itself and attract commerce and tourism. 'A new city has been planned with flats, shops, offices and underground garage,' says Zentai Oszkár, the local tourism councillor. 'We're working to get back Józsefváros' good reputation.'
8th
Known simply as 'the Eighth', Józsefváros became synonymous with criminals, prostitutes, drugs and gypsies, housed in run-down buildings that many considered ancient even before the '56 uprisings took their toll. 'The stereotypes were true in the eighties and nineties,' admits Zentai. 'But nowadays, Józsefváros is one of the most secure parts of Budapest. One big council success was the outdoor security camera system; prostitutes disappeared from the streets.' 'It's not at all as typical as it used to be,' agrees András Szabó of the Hungarian prostitutes' interest protection association (HPIPA). But, he points out, 'prostitution mainly happens in flats now.' Just because a problem disappears from view does not mean it disappears, and the recession still affects prostitution. 'They have fewer clients, prices went down, or clients want more for the same price,' explains András. 'They're almost the cheapest [in Europe], partly because of competition: sex workers coming from neighbouring poorer countries (Ukraine, Romania) are even cheaper than the Hungarian ones.'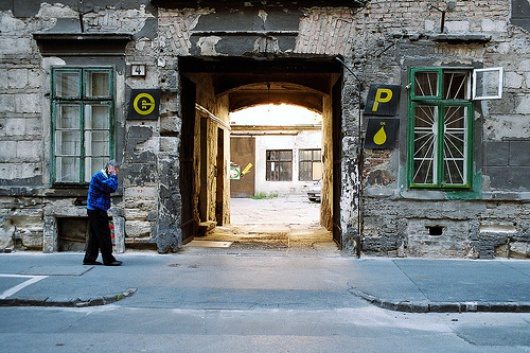 A 2009 EU-funded survey by Tampep revealed that 25% of sex workers in Hungary were migrants from central and eastern Europe, with the European average of migrant sex workers being up to 50%. Consequently, local sex workers are in ever dire straits while being driven under the radar of the gentrifying powers that be. HPIPA works to ensure that these marginalised citizens don't fall through the cracks entirely. 'Our mission is to provide legal and health-related information, as well communicating the situation of the Hungarian sex-workers to institutes and citizens,' explains András.
Hidden treasures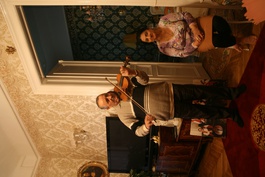 A former Eighth resident and graduate in social policy, Gyuri Baglyas also raises awareness. The 28-year-old founded Beyond Budapest Sightseeing, a company that organises tours round the district incorporating its crumbling courtyards. From grand history-making buildings such as Festetics Palace, to humbler piles that preserve Józsefváros ethnic diversity like the Roma parliament, Gyuri's socio-cultural discovery highlights the importance of every stone. 'In Józsefváros, if you see a doorway, you must explore,' he says. 'All the Eighth's treasures are hidden.'But the Corvin-Szigony project has courted controversy for its scale, such as the wholesale replacement and the renovation of 2, 500 apartments (some municipally owned, some private). Some question whether or not lower-status citizens, including the oft-discriminated Roma, have been forced to leave. 'Not at all,' insists Zentai Oszkár. 'Most who lived in Corvin Promenade got better flats within the district. The growing real estate prices are good for everyone who owns a flat.' Gyuri himself remains pragmatic. 'I feel sorry for all the wonderful old places and houses but the city has to change for the long term. Should I feel pity for people who had to leave their homes, or should I oppose all possible benefits of change? It's a necessary surgery.'
Gyuri's contribution to change is subtler, yet thrusts more accurately at 'the old stereotypes'. The culmination of a morning with Gyuri comes with a visit to the house of Kis Kálmán and Kis Kálmánné Éva, an elderly Roma couple. Kis Kálmánné Éva serves sweet tea while her husband, a former lead violinist in a gypsy band, strikes up the tunes with a dexterity and beauty that his large, tattooed hands look incapable of. They're happy to answer any questions about their Roma culture; 'We're eager to meet with people from all over the world,' Éva proclaims. 'We're proud of our culture and want to tell others about it, as we must tell our grandchildren. But we also want to learn.' And so Gyuri's contribution to the Eighth's future is laid bare: mutual understanding. Through interaction with its people and buildings, he's promoting a cultural exchange, eroding prejudices and takes the VIIIth forward. The Corvin-Szigony project will surely bring economic prosperity to Józsefváros, though it's the individuals that are best contributing to its social and individual wellbeing.
(Images: ©habeebee/ Flickr and ©Alex Jackson)