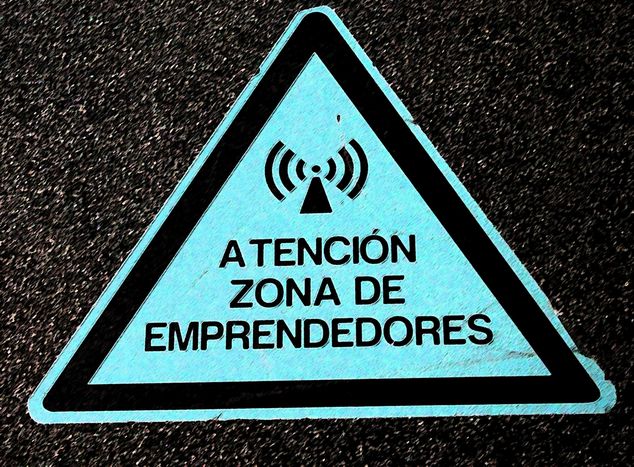 Prophets in their own Land: Entrepreneurs in Spain, Part II
Published on
A company in Gandía (Valencia) that deals with online and audiovisual communication and another in Villarreal (Castellón) that deals with handmade decorations for special occasions with an exquisite and special design: two professional 'modern services' firmly entrenched in society, two very different materials to work with and, when it all comes down to it, two kinds of 'artisanal work'.
Luis López and Mari Carmen Redondo met each other on campus while studying at the University of Valencia in Gandía, and now that's where they work. They use a co-working space that the university has fitted out in one of its buildings. "You're in touch with other professionals with similar interests, you share ideas, it's constructive," says Luis López about working in such an environment.
Luis, just like Mari Carmen, has a degree in Audiovisual Communication and runs the branch of their business, Diez y Diez Comunicación, responsible for online communication, a world which is growing exponentially and which – in the face of the those who are now starting to brand it as a bubble that is about to burst – Luis considers to be firmly entrenched in our everyday lives: "Saying that about the Internet now is like if people had said 80 years ago that the telephone was a bubble that would burst and that it didn't have a future. That doesn't make sense; the Internet certainly is here, it has consolidated its position in society and it is another means of communication," he explains. The surpluses of professionals who are starting to emerge are also clear on the situation: It's not that there's a bubble about to burst; the fact is quite simply that in the end, the ones who remain will be those who are the best and are really passionate about the job.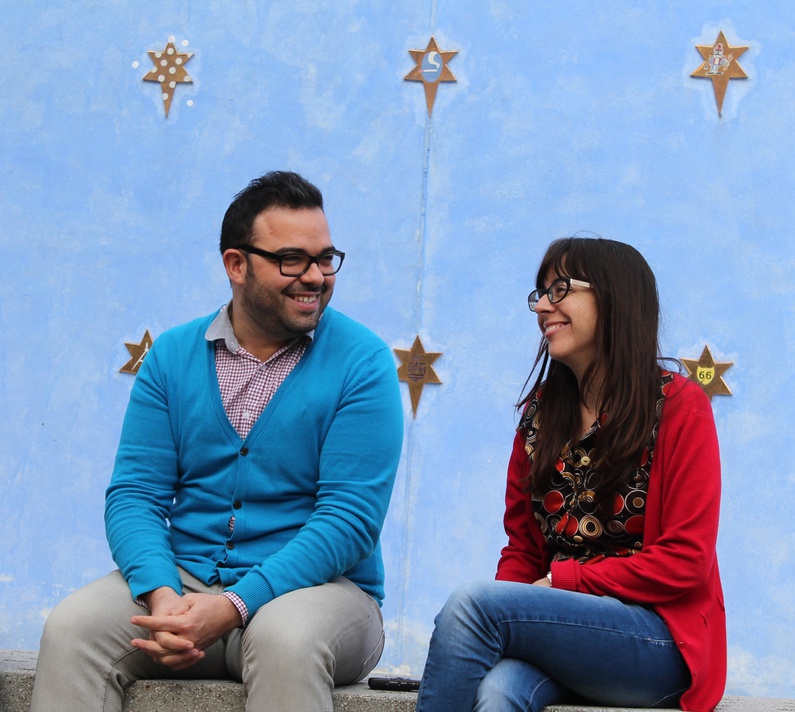 Mari Carmen, in charge of the audiovisual part of the company, is faced with a slightly more complicated reality: She admits that she is quite disenchanted, especially with the audiovisual sector in Valencia, the one that is closest to her. It's a sector which was left shaken when, in November 2013, the regional Government decided to close down public television, cutting live broadcasts in a controversial and shameful act. "I'm really disappointed with the audiovisual landscape in Valencia. It's one of Valencia's problems: If you don't join the sect, you're not going to be a part of it, and it's going to be a long time before we can wipe the slate clean and start again." But in spite of this, Mari Carmen keeps on fighting every day on the campus in Gandía, because she feels an intimate relationship with her region and language and because, like Luis, she feels that she is contributing something to the area in which they work, "and because you can see that the thing you started as a dream, the little flame that you once lit, continues to grow."
The optimism and desire to stay in Spain to work is something which they share with Almudena Forner and Cristina Miralles (or Almu and Cris as they like to be called), or Pepa's Party Celebration Decor Studio, the name of their company. Neither of them ever seriously considered moving abroad, although they admit that it did once cross their minds due to the better labour rights and wages to be found in foreign countries. "There's always been something here, or at least in the area where we are; there are things here that are very valuable to us. The environment that we're in, what we're doing here and what we can contribute here – that's all reason enough not to leave," says Almu.

With Almu having a degree in Advertising and PR and Cris having a degree in Journalism, their paths crossed when Cris was having her wedding dress made. They told us that the "feeling" was there immediately. It's now coming up to Pepa's third birthday, but they've not forgotten how they started out: "We were very daring when it came to business – we didn't take out any loans whatsoever," adds Cris. "It's just about our love for what we do"; that's what got them going and keeps them going. They were growing little by little through social networks and word of mouth, and just like many other young entrepreneurs, they were drowning in a sea of bureaucratic paperwork, with very little help and countless amounts of taxes to pay. In spite of that, they kept on going, the two of them and their passion for art and creativity. And it's with that passion that they've evolved: "When you start something, you're blinded by your dreams, because you think everything is possible." They haven't now lost that dream; as Almu states, they're now simply focusing on what they really feel comfortable with, putting to one side their roles as wedding planners that they had when they started out.
In both cases, they chose to launch a business, which is no easy path to take but one which is chosen by many young people these days. According to data provided by Spain's Ministry of Employment and Social Security, from 2007 to 2013 the population group of people aged 25-34 recorded the highest rate of entrepreneurialism and was above average in every year of this period. In 2013, this group's rate was measured at 6.1%, while the overall average stood at 5.2%.
Both Diez y Diez and Pepa's Party have been able to make the most of new communication technologies. For the team at Diez y Diez, it's not just the thing they work with, but also a tool with which to communicate with clients who are located far away from Gandía; it represents the possibility of working without borders. For Almu and Cris, showing their work on their website, getting people to talk about them on blogs and having their products shared on social networks are all really effective ways of getting their name out there. These are two more cases of enthusiasm and clear ideas developed in their own land, giving worth to their region but having the vision to go even further.
This article is the second in a two-part series on young entrepreneurs in Spain.
Translated from Profetas en su tierra (emprendedores en España, parte II)