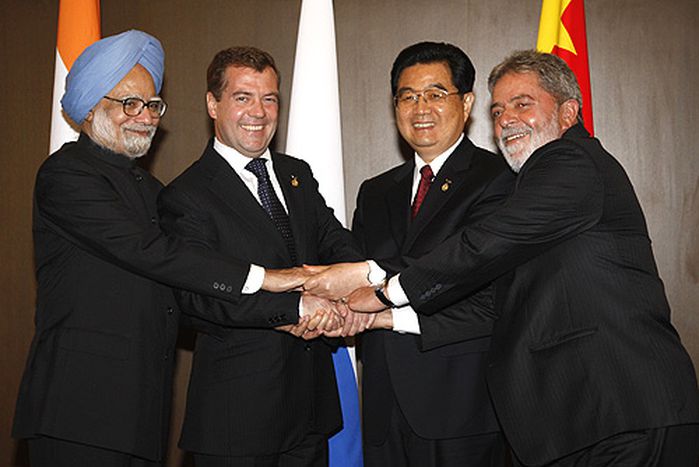 Press review: EU-Russia summit in Nice, friends again?
Published on
In a 14 November meeting in the southern French city, the EU wants to resume negotiations for a partnership agreement with Russia. Talks had been temporarily broken off after the August conflict in Georgia
'Risky situation' - Corriere della Sera, Italy

The central problem is European dependence on Russian energy supplies: 'The political sky over Nice is leaden today. Europe's thirst for energy can hardly be ignored, and looms over the negotiation table like a teetering boulder. The EU is trying to free its gas pipelines from the claws of the Russian bear, while Russian prime minister Vladimir Putin is trying to do just the opposite.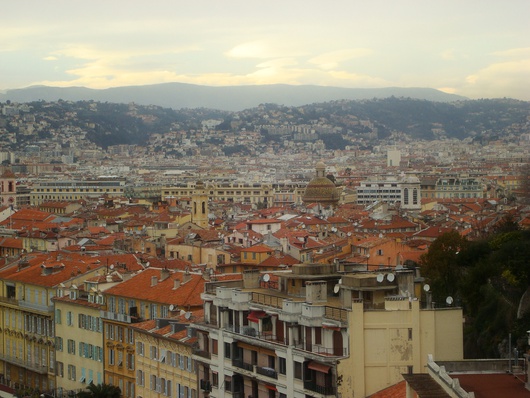 The EU wants to be able to supply its own needs as soon as the Kremlin shuts off the tap, and is striving to create an emergency energy network comprising Dutch wind energy and Norwegian hydropower as well as the trans-Sahara gas pipeline from Nigeria and gas from Azerbaijan. The 27 EU countries import 61% of their energy requirements from Russia, while seven, among them the Baltic countries, are completely dependent on Moscow. This situation is too risky' (Luigi Offeddu)
'EU's limited influence' - Frankfurter Rundschau, Germany
'There is no alternative to dialogue with Russia,' writes the German daily, 'but in the case of the Caucasus sooner or later Europeans will have to acknowledge that their influence is limited. Diplomats claim that the sticking points, including the situation in Georgia, are constantly being brought up in the partnership talks with Russia.
EU representatives routinely water down their criticism of conditions in the Caucasus
But with all due respect for the officials in Brussels, Europe's ministers and its heads of government: the Russians are not likely to be very impressed when EU representatives routinely water down their criticism of conditions in the Caucasus. The assumption that Europe can restore Georgia's territorial integrity through sheer perseverance is likely to prove nothing but a pious hope'
'Georgia must win a new war' - Delo, Slovenia
'It is time that Brussels and Washington stopped pretending nothing happened in the Caucasus in August. Sooner or later they must do what Russia did on 26 August: recognise the independence of Abkhazia and South Ossetia. This is probably inevitable in the long term. The only way for Georgia to regain control over the two provinces would be a new war, which Georgia must win of course.'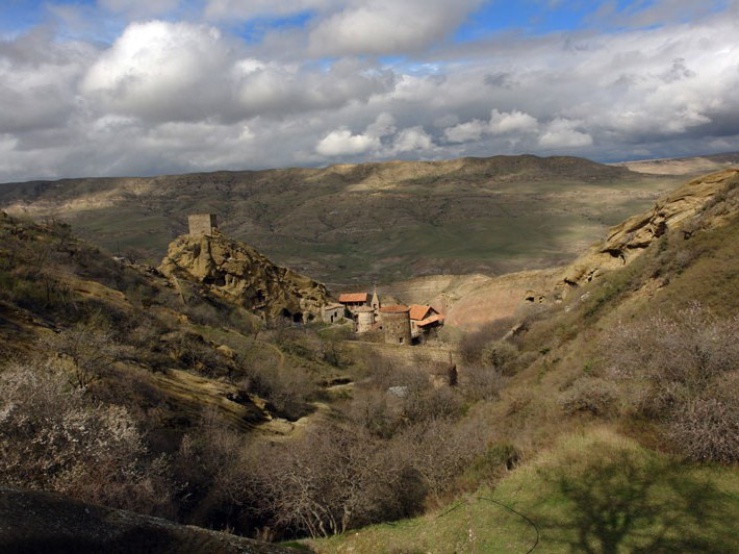 'But in view of the presence of the Russian army, which showed in August that it has no intention of accepting such a solution, this is virtually impossible. By formalising the new reality as quickly as possible, the west would ultimately release Georgia from its agony as well. If the Georgian leadership managed to adopt standards close to those of Western institutions instead of worrying about regaining control over the provinces, the country would certainly not be left for too long before Nato's door, and could express its reservations as a full member of the EU in Brussels' (Polona Frelih)
'No united Europe as far as Russia is concerned' - Berlingske Tidende, Denmark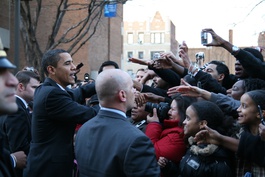 Redefining relations with Russia will be one of the first tasks for newly elected US president Barack Obama, writes the daily, adding that this won't be easy. 'The course that Russia is pursuing is becoming less and less democratic. The parliamentary system has been overruled. What Russia has now is pretty much a one-party system. Vladimir Putin's party, United Russia, controls two-thirds of the seats in parliament. In this context it's odd that EU states stand so far apart when it comes to exerting pressure on Russia to move towards democracy. Certain EU states appear to be more interested in regular gas supplies from Russia than in the question of what Russia is planning. This could pose a problem for Obama. He needs the backing of the Europeans, but that requires a united Europe. And there is no united Europe as far as relations with Russia are concerned'