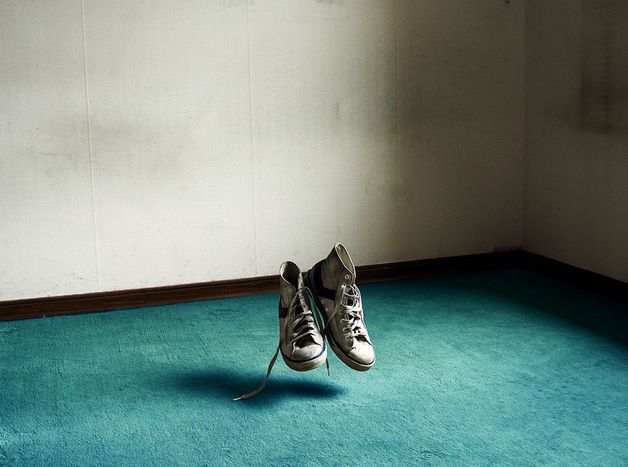 Preparing to die in Slovenia's first hospice institution
Published on
For the first time in its 15 years of existence, the Žargi association will offer all-round care to nine dying and terminally ill patients in Ljubljana, with construction financed by the City of Ljubljana's housing fund. Petra Mlakar explores
Single-bedded rooms are equipped with electric beds and anti-bedsore mattresses. A living area houses a dining room where those who are able and wish to do so can meet and chat. In a 'quiet room' patients gather their thoughts. According to association president Tatjana Žargi, this institution in Ljubljana will continue a hospice tradition which puts a human face on one's farewell to life. 'Coming to terms with mortality is an indelible part of the circle of life,' she says. 'In our society, we've loaded it with so many prejudices.'
Death is not spoken of aloud
Sociologists have noted the gradual disappearance of death from public life. 'Death is not spoken of aloud, but discussions have moved into the private sphere,' write professor Karmen Erjavec and Petra Thaler from the faculty of social sciences in their study of the representation of death in the media. According to health sociologist Dr Majda Pahor from the Ljubljana faculty of medicine, Slovenes display a 'modern' attitude to death, denying it and pushing it out of everyday life. 'It's connected with the low level of reflection on life in general. If one thinks about life, one also thinks about death and the meaning of life in relation to death. Resistance to thinking, to curiosity and to asking questions is fairly widespread in Slovenia.' The big transitions in life like birth and death are ritualised, says Pahor. 'In some way, we have accepted that we cannot change anything. We just wait for it to pass.' Are we Slovenes prepared for death when we realise it is close?
According to Pahor, no research exists into how people die in Slovenia. Around 18, 000 people die in Slovenia every year, 60 to 80% of them in hospital. As a person reaches the end, a whole mass of fears can build up about modern society, says Lunder. The need for spirituality is considerable and to a person in a physically debilitated state, these insights constitute a guide, says Lunder. It is characteristic of our society that it emphasises that part of an active life involves looking at the world around you; however, this can mean that reflection and self-awareness are given less importance. Lunder believes that this does not help us in death. 'At the end we encounter ourselves. Those people who have done this in their lives more frequently experience this time of their life in a more peaceful and reconciled, in touch with events, with fewer negatives and problems.'
Death plans and euthanasia
Those that work with the dying recommend that people give some consideration to how they wish to live as they come to the end. 'We run a programme called Saying in Advance How I Don't Want to Die, which encourages individuals to express their will beforehand, regardless of their current state of health. It is a sort of 'health will' that has been given statutory weight by the patients' rights act. In the hospice a person can write it themselves. They can also indicate other wishes or instructions regarding their death, the attendant rituals and their funeral.' In Lunder's opinion, the main advantage of a death plan is that people are able to work with their loved ones and healthcare staff and have control over what follows.
When thinking about dying, many have cause to reflect on euthanasia. 'Euthanasia and assisted suicide are criminal offences in Slovenia,' says Pahor. 'Euthanasia would be unnecessary if it were possible to provide every individual with excellent palliative care. Due consideration also needs to be paid to the culture, which in Slovenia is largely imbued with the conviction that life is a gift that can only be taken away by the one who gave it.' As Pahor adds, in Holland, for example, they think differently – each person has the right to decide on their own life. Žargi believes that these issues need to be tackled by society, as well as by professional circles, since it is not clear to many people what euthanasia really means.
'Euthanasia and suicide with medical assistance are unacceptable,' notes national medical ethics committee president professor Jože Trontelj. 'The committee bases its position on experiences in Holland, where medical errors as well as abuse are frequent and unavoidable.' Slovenian patients have quite a few rights they don't know about, finishes Albina Bobnar from the faculty of medicine in Ljubljana. They can decide whether they wish to undergo or put a stop to treatment. Euthanasia is a last resort. The philosopher and bioethics expert Dr Igor Pribac is a proponent of voluntary euthanasia: are we prepared to take our life in our hands ? It's about intimacy. 'This is something we write poems about – rather than engaging in public debates and passing legislation.' In Pribac's opinion, the relationship between patients and doctors in Slovenia is a major reason for the negative attitude towards euthanasia here. This strained relationship is traditional to Slovenia, where patients are frequently dependent on the opinion of the doctor and are therefore much more passive than elsewhere in Europe.
The author Petra Mlakar is one of 27 EU Health Journalism Prize 2010 finalists (for Slovenia) for this article
Image: (cc) Simon Pais/ Flickr/ on myspace/ on cafebabel.com)