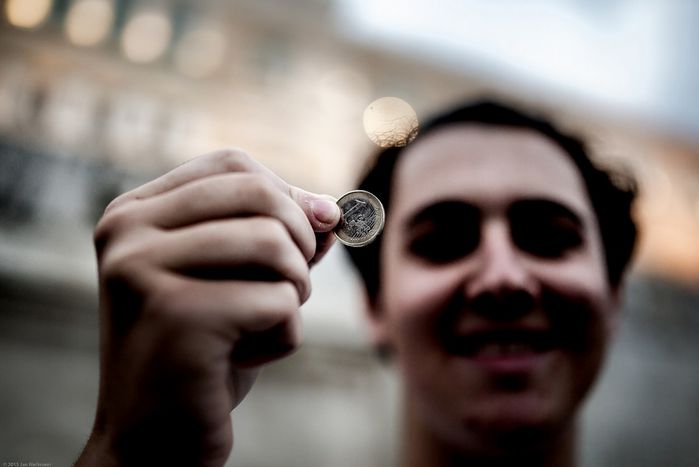 Precarious Europe: the mag covering everything from Brexit to Grexit 
Published on
"A generation's experiences" reads the tagline of this brand new journalism startup launched by 3 freelancers in Southern Europe 6 months ago. Despite the negative stance that comes with a title including 'precarity', Niki Seth-Smith, one of the founders, is enthusiastic. From Athens the young Brit chats with us about precarious lifestyles and new political winds from the left.
cafébabel: How did you come up with Precarious Europe?
There's three of us in the core editorial team. Yiannis Baboulias and I are based in Athens, Jamie Mackay lives in Florence. We were working in London for Open Democracy before we moved out. We have people in different countries providing the role of contributing editors. We were interested in getting fresh and interesting perspectives from the 16-35 generation, who today are turning to these new and emerging parties and movements, in many cases leading from the front. They will determine the future direction of Europe and of the Union in crisis. The media needs a platform shaped by young people across Europe, that offers stability and pays fairly. Traditional mainstream media is not fit for purpose, while new media often expects unpaid labour, particularly from the 'precariat' young. We've done sort of a 6 months' startup and got funding for that. And we're currently applying for more funding for the second phase.
cafébabel: Where is Precarious Europe based?
That's the thing, you know. We're not really based anywhere. Yiannis and I are working from Athens. We keep as well a relationship with Open Democracy in an organisational partnership. For now they are the legal entity behind us. We do not have our own legal base yet, it depends rather where the journalists and editors are. We're pretty much trans-European.
cafébabel: Why did you move to Athens?
There were many reasons. But obviously one of the major reasons was that we wanted to cover the Greek elections [in January 2015; ed.]. I was in Scotland for the independence referendum [18. September 2014; ed.] before coming to Athens. We covered both votes from a very generational perspective. Greece is somehow at the frontline in terms of precarity. In that sense, young Greeks have to cope a lot with insecure work, employment and housing conditions. But then, in the past five years, that has become the condition of the general population. The precarity of youth becomes somehow the precarity of everyone. It's a phenomenon much more present in Southern Europe than elsewhere. So yes, it made sense for us to be in Athens.
cafébabel: Cameron scheduled a referendum on a possible Brexit to take place before the end of 2017. Wasn't it important to be on the spot for the British elections in 2015 too?
Yes, but you can write a piece on the British elections from the Greek perspective. That's what we did.
cafébabel: Do you lead a precarious life yourself?
[laughs] New youth labs and initiatives, they sound great, they've got all the buzz words but you need some ethos in your approach too and look at the practicalities and people's everyday living. I'm working from my flat here in Athens, Jamie works from his place in Florence. We have cases of journalists emailing us. Instead of routine excuses for the delay of an article they actually do describe their situations in long emails about theirworkload, their precarious working conditions, that they haven't been paid for other work. It's interesting to have this sort of honest interaction with our platform.
cafébabel: There are other voices who claim that our generation ("Y") likes to work that way, as freelancers without boundaries or hierarchy. Do you think that's bullshit?
No, I don't think it's bullshit. This is something people work out in new working patterns and on the political stage at the same time. The rejection of hierarchy within political parties seems part of the rejection of hierarchy in business too. Both in long-term future are positive. But of course there are pragmatic problems which arise and which we have to work through to create new models.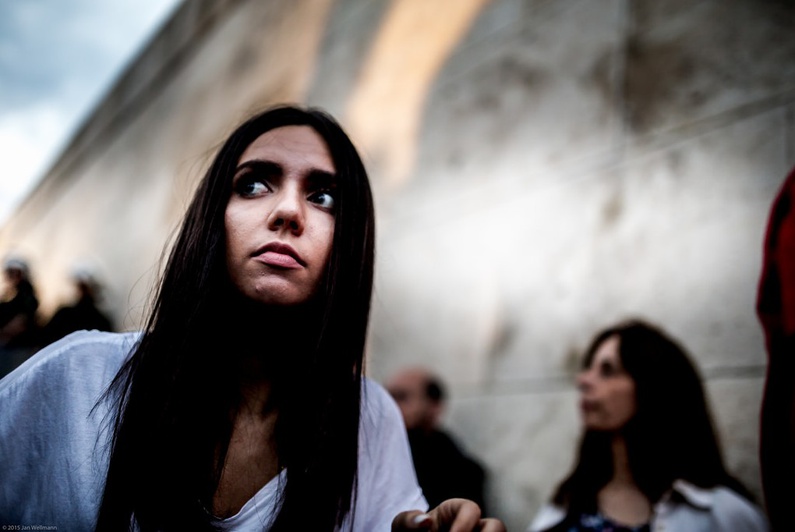 cafébabel: How do you define precarity in 2015?
It's really complex. Our project, for example, was inspired by a reading of Guy Standing's book, The Precariat. Obviously there has always been a precariat based on housing and employment, there has always been migration. None of these trends are new. Although we do focus on precarity of the younger generation and what a future politics could look like driven by our generation, precarity is not necessarily young. We just happen to live in an era where housing, employment and migration precarity become the norm. And this puts an emphasis on the young generation, which grows up with this norm.
cafébabel: What are the consequences of this new norm in everyday life?
On a deep level there are first of all psychological effects, there's new forms of anxiety and depression. People are split between unemployment and feeling absolutely overworked and stressed. And for everyday life, I don't even know where to start.
cafébabel: Precarious Europe was launched in the frame of the latest Greek elections and is funded by a Marxist foundation. Does your mag have a political stance?
We tackled in particular the rise of Syriza, we will look to Podemos in the coming months. We had as well some really interesting coverage on the new left in Poland. But we don't have a political line. We are concerned to provide a voice to the politics that we see in line with our generation.
cafébabel: But when you read the first blog entry of Precarious Europe, you sound quite supportive of Syriza.
We support Syriza in the sense that the party is listening to the youth.
cafébabel: How does your magazine position itself concerning the upcoming plebiscite on Sunday in Greece?
In line with our support of more democracy in Europe, we believe it was the right thing to do to call a referendum [on the latest EU imposed austerity package; ed.] and allow the people to decide. But Precarious Europe doesn't have a position, Yes or No.