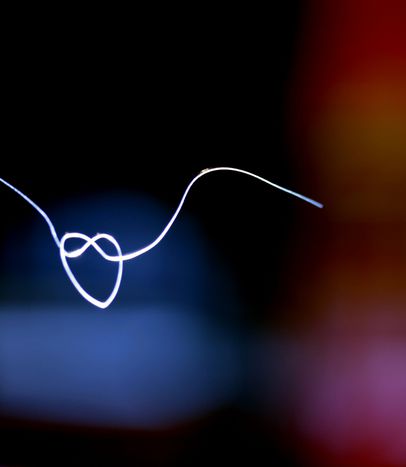 Post revolution new media: journalists face uncertain future
Published on
The recent Arabic revolutions have highlighted significant changes in the way stories are covered, but what are the implications of these changes, where are we heading and should we be scared?
TVE news in Spain streams a familiar scene as a man is carried through the rubble on the streets of another Libyan warzone. Yanked along by each limb, soaked in blood, he is helpless at the frontiers of war. The footage is poor quality, blurred and struggles frantically to keep up with the speed of the situation. In the shot three additional mobile phones can be seen as civilians jostle for a place alongside the injured, hoping for a chance to capture some of the action.
This scene documents a powerful trend in the role of technology and modern personal media devices in current affairs news. Having sparked the revolutions through social network feeds, these very devices are now reporting on the political and social turmoil they have created. It's a sign of a radical change in the collection, coverage and distribution of news in the modern world. As a news outlet, pragmatism is everything. At the Media 104 convention at Barcelona Activa Media centre on 13 and 14 April 2011, journalists from all over Europe discuss the impact of this new media revolution in their own industry and most importantly how to adapt to it. Five of the most significant points made
'When there is no freedom on the streets, youth look to freedom on the internet' – Gumersindo Lafuente, assistant director, El País
Technology has helped democracy to manifest itself from the bottom up, offering a platform for activism against tyrannical and restrictive regimes. It's a free platform where anybody from citizens to journalists can access information and interpret it how they see fit. It's the key that has opened up the reality of life under repressive regimes and the network which links them all together. Without it, the revolutions in the Arabic world would have struggled to form, organise and act with such speed and impact.
'A story has as many angles as people who are involved in it'  – Marta Ballada, head of internet and multimedia, Casa Asia
An undoubtable truth, but one which is made more significant when considering the new tools that are available to every person who is involved with a piece of news. Modern media devices and platforms allow every witness to contribute to one story through a number of channels. Video posts, facebook updates and twitter feeds are just a few of the most obvious ways in which a story can now be mapped and formed by average citizens. Anyone with the right kit can now reach news consumers , potentially without the middle man, permitting the emergence of so called citizen journalists.
'Modern journalists are curators of information' – Rob Winder, senior press officer, Amnesty International
One of the key concerns within the industry is regarding the role and future of a journalist and a traditional news outlet in this changing system of media coverage. For some, trained journalists days are numbered as they come under threat from every man with a camera phone. For Rob Winder, however, journalists still hold the key as there is great skill in filtering and curating all this information, forming it into a credible news story. Sources of news are evidently a lot easier to access as everything is freely available on a multitude of online media platforms. However, with this comes an often flooded market of information embedded in multiple formats. This is where a professional journalist steps in, sources, collects and publishers stories based on traditional guidelines of trust and verification.
'Technology is not replacing journalism but enhancing it' – Riyaad Minty, head of social networks, Al Jazeera
Riyaad builds on the idea that technology is evolving the role of the journalist not restricting it. He is the head of the social media department at Al Jazeeera, considered to be at the forefront of innovations in news sourcing through social networks. Inside this ever growing department they are now able to pinpoint, track and report on stories faster than ever. Permanently active in bridging the gap between citizen journalists and professional reporters, news rooms are now able to follow and verify news faster and with more efficiency. Teams then reproduce the stories on a more traditional solid platform, free from the restrictions on distribution faced by citizens in warzones such as electricity and internet blackouts.
'We live in a real virtuality, not a virtual reality' – M. Castells, author of The Rise of the Network Society (1996)
Traditionalists have been quick to criticise the changes brought about by the new media revolution for many reasons, focusing not just on impact it has on the business of journalism but also on society. The time spent communicating in virtual spaces is considered excessive by some who argue that the internet revolution is stealing our sense of what's real. However, it's easy to see that journalism is stepping onto online platforms because that's where their consumers really are. In Pat Kane's (author of The Play Ethic, 2004) opening speech to the conference, he argues that although the spaces we have constructed through the internet are virtual, from an ontological perspective they are very real. It's through these real channels that society now communicates and rather than being a distortion of reality, it is reality.
On this basis journalists need to embrace this evolution in technology to ensure that not only their job survives but that they protect the very principles on which their profession is based. Positive participation and innovation will make sure the changes are for the good. After all the changes have happened, they are here now. 'New media', as Riyaad Minty puts it, is media, we have already arrived.
Read more from the author on his official blog here
Image: main (cc) Neal Fowler/ Flickr