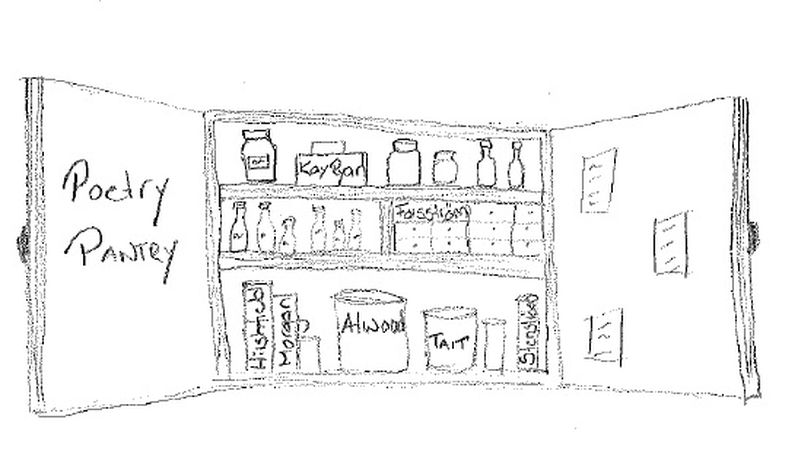 Post-it poets: jessica Johannesson Gaitán
Published on
Post-it poets is back! We're relaunching with Jessica Johannesson Gaitán, who'll be one half of our upcoming column on poetry in translation. Jessica grew up in Stockholm with interludes in Colombia. We met her in Edinburgh where she writes, hits a tom drum and works at the Scottish Poetry Library. She co-runs therookeryinthebookery.org which reviews gems in translation
cafebabel.com: What poem would you take to a desert island?
Jessica: Right now? I'd take 'Bestiary' by Kay Ryan. It's all about how being good has gone out of fashion. It always gets pushed aside by 'best'. It would be easy to be the best on a desert island, so maybe 'good' would be a much better goal.
cafebabel.com: What is your weapon of choice for defeating monsters?
Jessica: Interpretative dance. The more interpretative the scarier for both monsters and fellow mortals.
cafebabel.com: What's your favourite book to read by torchlight with a midnight feast?
Jessica: I'm reading Ray Bradbury's Something Wicked this Way Comes out loud with my partner, and it's so rich, it throws you here and there with its snake long sentences (and non-sentences), so you need something between your hands to keep your balance. Usually a big cookie, or a bottle of home brewed stout.
cafebabel.com: What's your favourite midnight feast to eat by torchlight with a book?
Jessica: That would be the above mentioned decadence.
cafebabel.com: What was the best poetry slam that you didn't win?
Jessica: I've never taken part in one, which makes not winning very easy. The most memorable one I've been to was in Malmo, Sweden, about eight years ago. I remember it because I went to support a close friend whom I admire very much as a performer. What she did was immensely different from what, I soon came to realize, easily becomes a norm on slam poetry stages. It was just about the text, and it needed very little decoration.
cafebabel.com: Suggest a question for next time.
Jessica: How do you collect yours and others' poetry?