Post-conflict, multicultural and other landscapes in Novi Sad and Belgrade
Published on
I'm back from Serbia, where I went for my summer school (it was a part of the programme). We went there to study how various aid from international donors impacts (or not) media development. What we saw was, however, different than expected. Most of donor support went to Belgrade.
Many people we interviewed in the public radio never had any post-university training, except for the Hungarian service people, who were trained and given support from Hungary.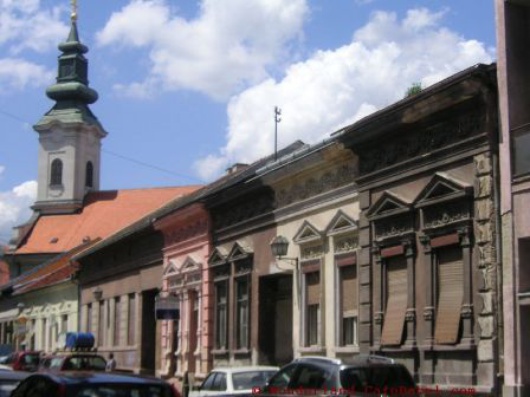 Overall, I really loved Novi Sad. It reminds me of Pecs in Hungary actually. It's small (everything is more or less within a walking distance), cosy and lively.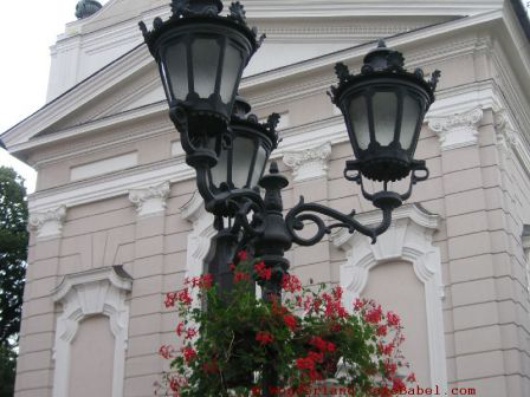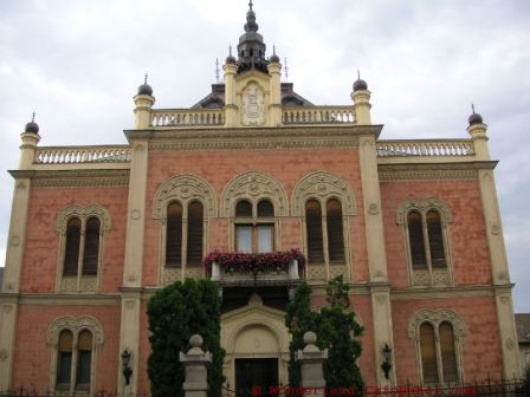 They have very cheap ice-cream, and if they have no change late in the evening, they make a discount. There is richer variety of food than in Budapest.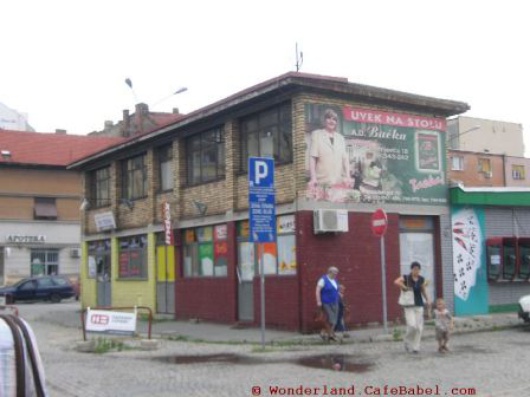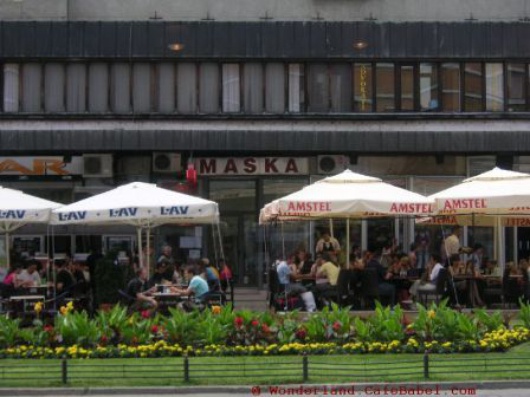 I can't say much about nightlife, because the town was busy with the Exit festival. It was absolutely fantastic! We listened to some soft rock, some experimental, fusion and... Irish folk motives :) Danced a lot. However, it started raining (which the forecast had predicted), and the organisers didn't bother to take care of shelters, it seemed. Although one person from the group said she found a lounge with free coffee and waited there until the rain stopped.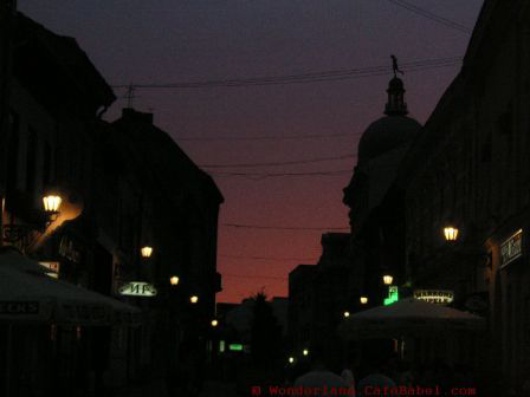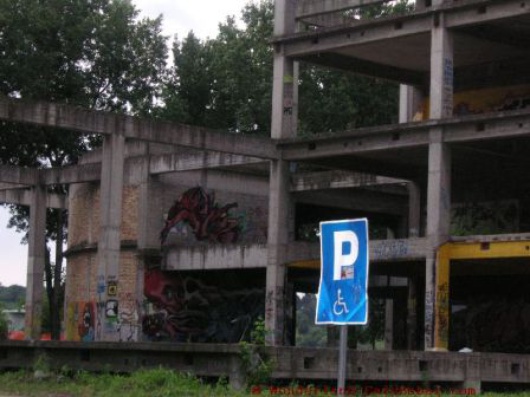 The building above was once used for the festival, although it belongs to the Novi Sad School of Journalism. It should serve as a faculty extension, but nobody knows when it will be finished.
On the way back we visited Belgrade, which is one of my favourite European cities. It certainly has a character and is very lively.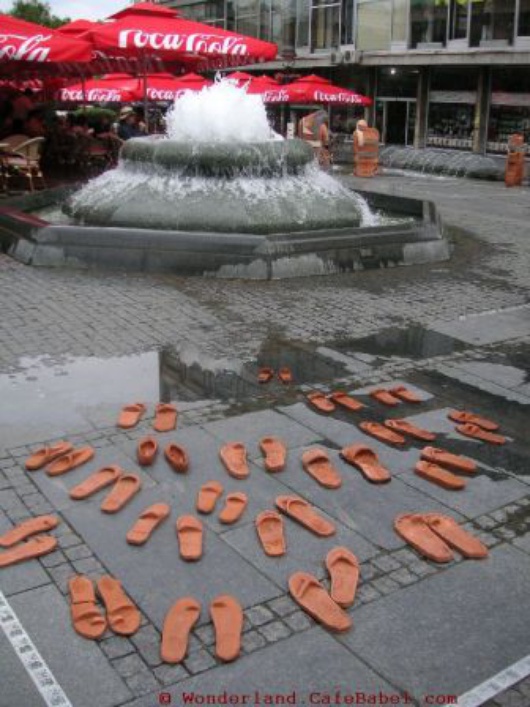 This pottery was decorating one of the main streets of Belgrade. This time I also had a chance to see some of the buildings that haven't been reconstructed after the NATO bombings in 1999.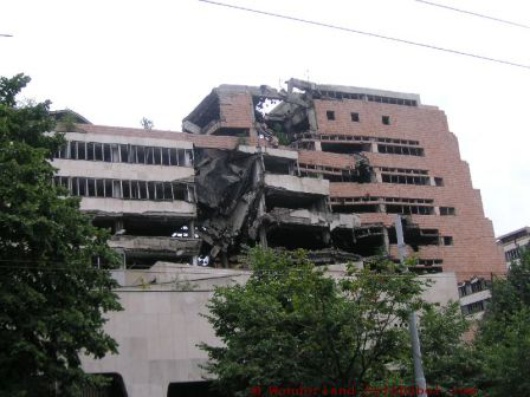 This was a shameful episode of NATO history...
Although there is a lot of lamenting upon the 'slow' transition in the region, I think it's amazing how much people were able to create and reconstruct with their limited resources.